The first slate of Branko Ištvančić's new film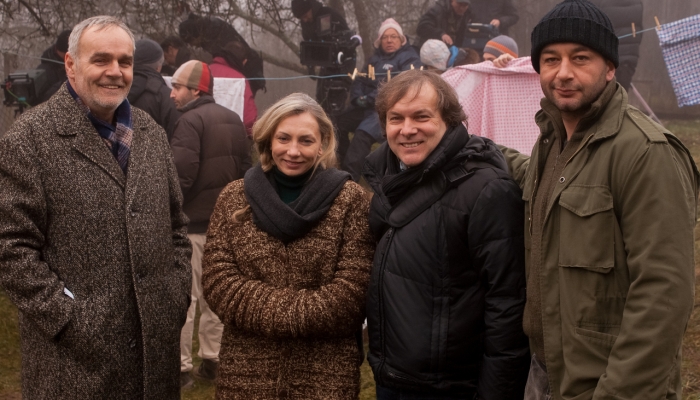 The new feature film directed by Branko Ištvančić The Bridge at the End of the World began filming these days in the area around Slunj. The filming will take six weeks.
The film is based on the script written by Josip Mlakić, and produced by Artizana film from Zagreb. The backbone of this thriller is a quest undertaken by police officer Filip (Aleksandar Bogdanović) for a missing old man in a village where Bosnian Croats live in Croatian Serbs' houses. The story takes place in the late 1990s, and the film set will tour the locations of Slunj, Sisak, Veljun, Pisarovina, Lasinjski Sjeničak, Hrvatska Kostajnica and Zagreb.

In his film The Bridge at the End of the World Branko Ištvančić gathered around thirty Croatian, Serbian and Bosnian actors, led by Aleksandar Bogdanović, Bora Stjepanović, Vlatko Dulić, Nela Kocsis, Slobodan Ćustić, Miralem Zubčević, Đorđe Kukuljica, Jelena Perčin, Sanja Radišić, Anita Schmidt, Nikša Kušelj, Draško Zidar, Slaven Knezović and many others.

Branko Ištvančić is the author of the first Croatian children's film The Ghost in the Swamp, which achieved excellent viewer rates, while his documentary films have earned recognitions at local and international film festivals.

The cinematographer was Branko Cahun, art director Zvonko Sarić, costume designer Felicita Glavaš, make-up artist Bianka Žugelj, and producer Irena Škorić.

More information about the director and film is available at www.istvancic.com.
Press release photographs are available for download here.
Cover photo: Slobodan Ćustić, Branko Ištvančić, Nela Kocsis, Aleksandar Bogdanović