Filming of Dutch-Belgian-Croatian film Rafael begins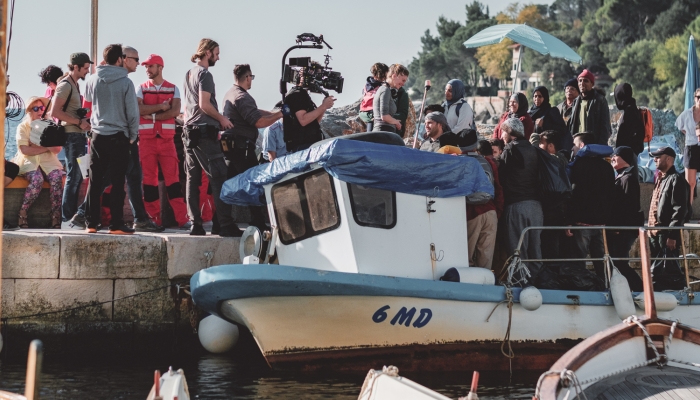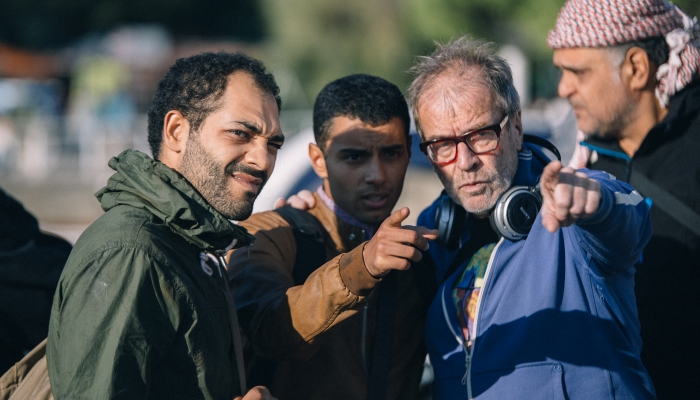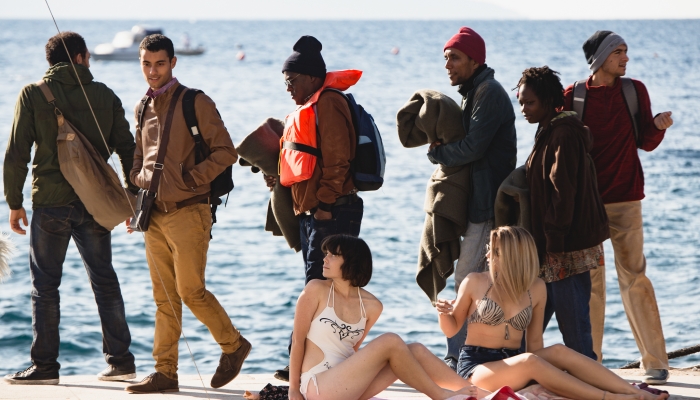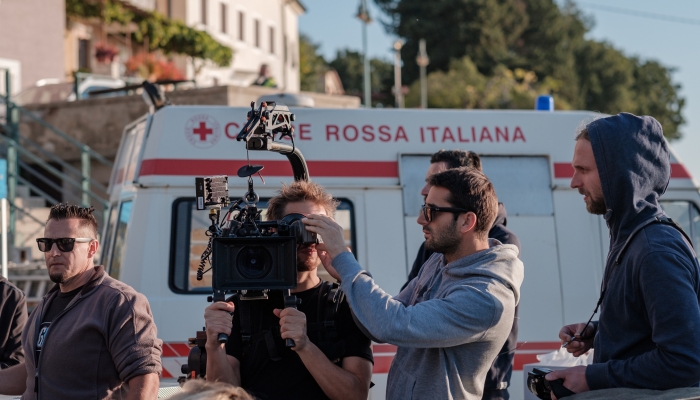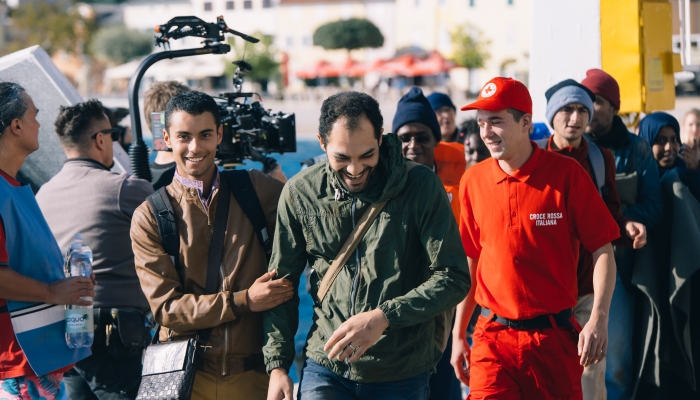 On Saturday, September 30th, filming of the Dutch-Belgian-Croatian film Rafael began at numerous locations in Moščenićka Draga. The film will be shot in Croatia over 30 days, and once finished in Istria, the crew will move on to locations in Obrovac, on Pag and in Zagreb.
Rafael is the true story, set in 2011, of a Dutch woman named Kimmy and Tunisian man named Nazir who made headlines around the world when Kimmy tried to save her husband from a refugee camp in Lampedusa. Their touching story attracted the attention of local and foreign media, but interest waned as quickly as it was sparked. Today, six years later, the couple's story is more relevant than ever, when all of Europe is faced with the horrific consequences of wars in the Middle East and Africa. The role of Kimmy is played by well-known Dutch actress Melody Klaver, while Nazir is played by Belgian actor Nabil Mallat.
The film is directed by Ben Sombogaart, whose previous film Twin Sisters was nominated for an Oscar in the Best Foreign Language Film category. The cinematographer is the renowned Jan Moeskops from Belgium. The producer is Reinier Selen from Rinkel Films, the creative producer is Jelle Nesna, and the line producer is Ben Bouwmeester.
This is director Ben Somobogaart's second filming in Croatia, after he shot the children's feature film Crusade in Jeans at the locations in Šestanovac, Makarska and Trogir. The film included approximately 300 young extras. 'Many department heads were Croatian and that worked really well, so when line producer Ben Bouwmeester proposed to shoot in Croatia, I knew it would work well. The beautiful Croatian landscape and coast fits our story, and the involvement of the crew with the refugee story we are telling also adds to the joy of working here. We feel very confident we will be able to tell our story in the best possible way with the help of the Croatian crew and co-producer.', said Somobogaart.
The Croatian co-producer is Siniša Juričić from Jaako Dobra Produkcija in collaboration with Nukleus film, and the Croatian crew includes: art director Ivan Veljača, costume designer Željka Franulović, make-up artist Ana Bulajić Črček, gaffer Filip Beatović, key grip Hrvoje Vulić, production sound mixer Luka Mustać, first assistant camera Ivan Ivče, first assistant director Ljubo Joseph Lasić, while Croatian production manager is Ana Šolaja, the location manager is Hrvoje Šepić, and the production coordinator is Snježana Vukmirović.
The film, with a budget of 1.2 million EUR, is registered with the Croatian Audiovisual Centre's incentives programme.
*Cover photos by Ivan Šardi