Brandon Cronenberg's Infinity Pool filming in Šibenik, Croatia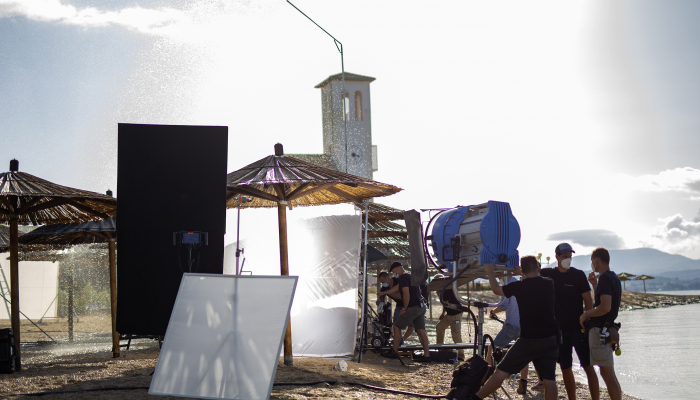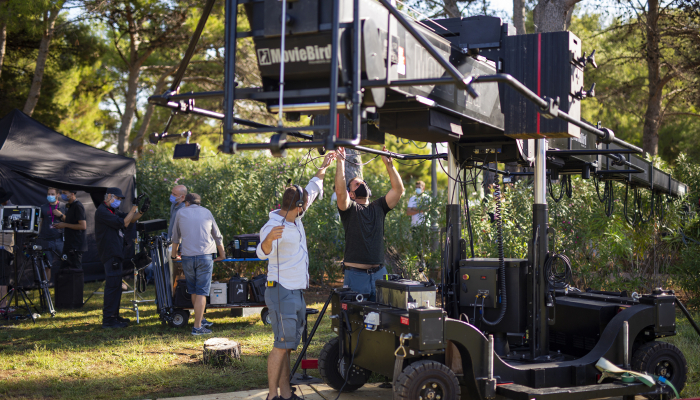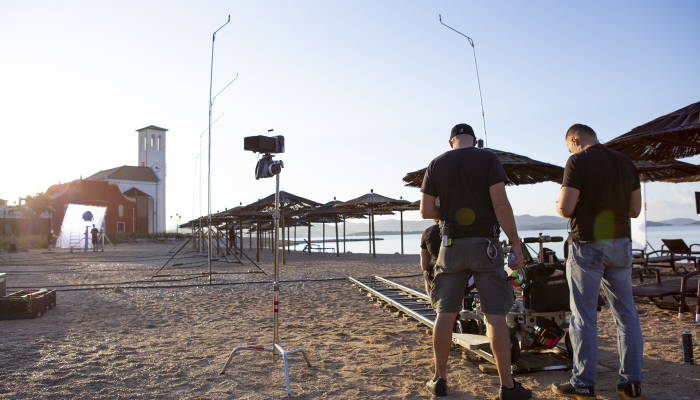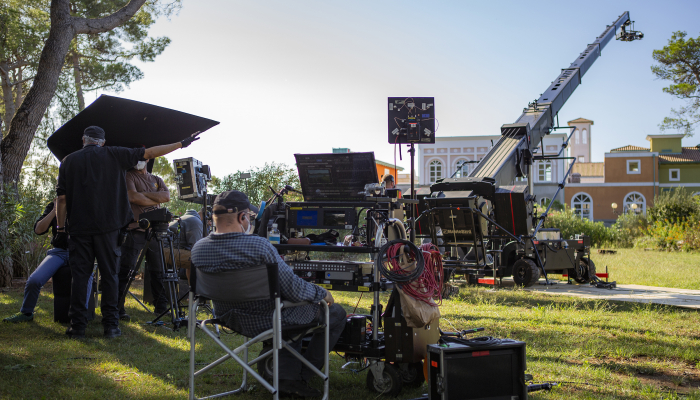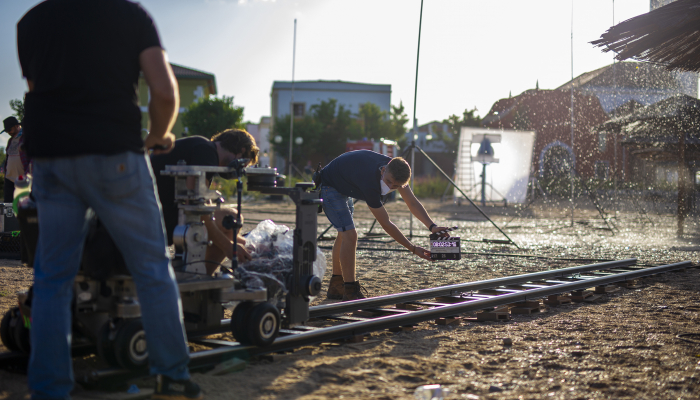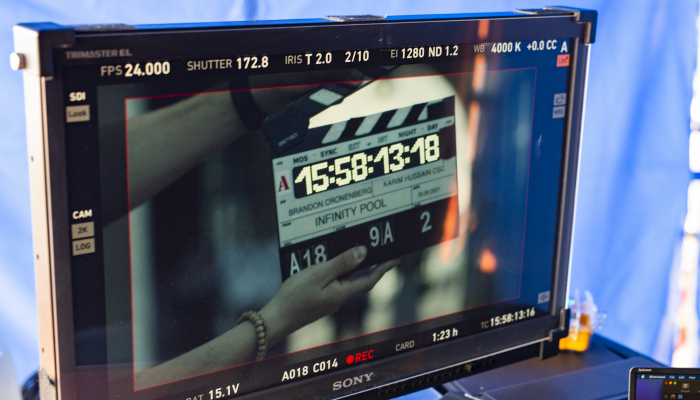 Minority Croatian co-production Infinity Pool is currently filming at Amadria Park resort in Šibenik, Croatia. The film starring Alexander Skarsgård and Mia Goth is a Canadian-Hungarian-Croatian co-production, with Anita Juka (4Film) as Croatian co-producer.
The film follows James Foster (Alexander Skarsgård), a novelist suffering from writers block as he tries to write his second book while vacationing at an all-inclusive resort with his wife Em (Mia Goth).
"The shooting of Infinity Pool will last for five weeks, half of which will be spent in Croatia and half in Hungary. Two years ago, we scouted locations around Croatia and the director thought the Amadria Park resort in Šibenik was the best fit. Soon the crew moves to Hungary where they will wrap up the shoot, followed by post-production in their home base in Canada. The film's completion is expected in the second half of 2022. Almost all of our locations are at the resort and in the Šibenik area. Croatia is so versatile that it can double as almost any setting, which has proven true in the past several years. In this case, Croatia mimics a fictional island paradise of La Tolqa. We are particularly pleased that this is the first feature film co-production between Canada and Croatia. I am confident this collaboration will encourage other projects between the two countries and will lead to further growth of international collaborations in Croatia," says the film's producer Anita Juka.
Infinity Pool is directed and written by Brandon Cronenberg, with Karen Ella Harnisch and Andrew Cividino (Film Forge), Noah Segal and Christina Piovesan (Elevation Pictures) as well as Rob Cotterill as producers. Besides Anita Juka, the film's co-producers are Daniel Kresmery and Jonathan Halperyn (Hero Squared), with Karim Hussain as director of photography.
The feature film production evolves more than 75 film professionals from Croatia, including various unit heads: Zdravko Madžarević (production manager), Zvonko Sarić (production designer), Lidia Janjić Vuković (casting director), Slaven Spinčić (gaffer), Svetlana Gutić (make-up artist), Dino Terek (location manager), Zvonimir Škorić (props master), Zdravko Pleše (transport coordinator), Dalibor Ogorevac (unit manager), Laura Sinovčić (production coordinator) and others. The cast is supported by Alan Katić, Amar Bukvić, Romina Tonković, Dunja Sepčić and Lena Juka Štambuk, while the filming involves more than 400 local extras.
The film's producer Karen Ella Harnisch has had nothing but praise for the film crew and filming location: "We researched filming locales all over the world, and had the great fortune of being introduced to Anita Juka of Zagreb-based 4film, who hosted us for a scout on the Adriatic Coast. It was clear to us as soon as we arrived, that Croatia would provide the perfect setting for the film, and furthermore, that Anita and her team at 4film would be first class co-production partners to collaborate with in realizing the film. It has been a long road to arrive at this moment—despite the challenges of independent filmmaking at the global pandemic, we are finally here on location, filming with our stellar cast and crew in the Šibenik area. We would never have been able to achieve this without the support and trust of both 4film and the Croatian Audiovisual Centre (HAVC). We are very honoured to call this a Canadian-Croatian-Hungarian co-production, and look forward to sharing the film with the world as well as with Croatian audiences. We hope they are proud of their beautiful country and talented film community when they see the finished product."
"During a visit to the set in Šibenik, I had a chance to talk to international producers and actor Alexander Skarsgård, whose feedback on working with our crew has been amazing. They were also absolutely thrilled with Croatian locations. HAVC supported Infinity Pool as a minority Croatian co-production, as well as through the Filming in Croatia incentives programme, while the film also received backing from Eurimages. We are fortunate to have such a complex project, in cooperation with Canada and Hungary, filming in Croatia," concludes HAVC CEO Chris Marcich after visiting the set.
Infinity Pool received support from HAVC through the minority Croatian co-production scheme and through the Filming in Croatia incentives programme.
Cover photographs: On the set of Infinity Pool
(*Courtesy of 4Film/Duje Kundic)