The first part of filming Rajko Grlić's The Croatian Constitution begins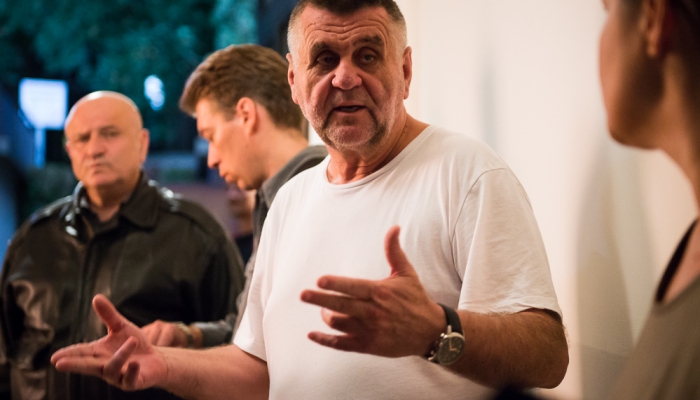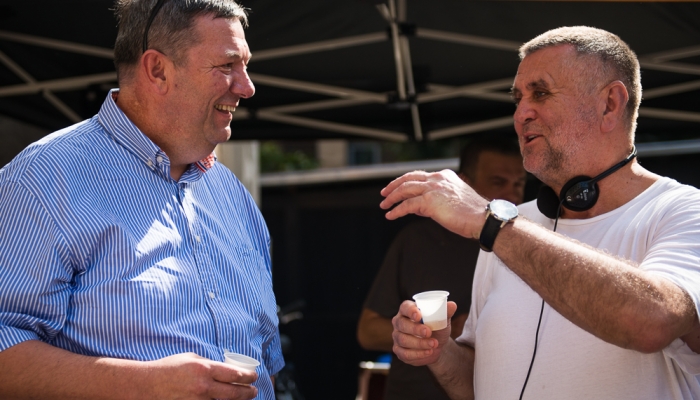 On Monday, September 21st, the first part of filming the feature film The Croatian Constitution, directed by Rajko Grlić and produced by Interfilm and Croatian Radio Television (HRT), has begun in Zagreb.
This contemporary Zagreb tale chronicles three very different people who live in the same building, and who, through fate, and against their will, has suddenly made them dependent on each other.
Ante Tomić and Rajko Grlić wrote the script, the director of photography is Branko Linta, the scenographer is Željka Burić, the costume designer Leo Kulaš, and the make-up artist is Ana Bulajić Črček. Ivan Maloča is producing the film. The film stars Nebojša Glogovac, Ksenija Marinković and Dejan Aćimović.
At the beginning of June, The Croatian Constitution was granted 30.000 EUR in the category of Single Fiction Project Development in the MEDIA Sub-programme (EACEA 17/2014). At that time, the Education, Audiovisual Culture Executive Agency commented that, 'This project develops the story of an unusual couple: the lead character is an irritable man who is forced to spend time with a person who is his complete opposite. The story's dramatic premise has commercial potential. The script is well-conceived, with well-developed characters. The context of the story is also conceivable and in accordance with a claustrophobic plot development in a building with one apartment. The story is both entertaining and touching, without being too sentimental. It can be concluded that it will definitely find its way to the international art-house public due to the universal theme the film touches upon.'
Along with the MEDIA Sub-programme the film was also supported by the Croatian Audiovisual Centre.
Cover photos: Rajko Grlić; Ivan Maloča and Rajko Grlić
(*Photo credit: Saša Huzjak)