Media on Game of Thrones Set: Croatian Film Industry Profit Doubles This Year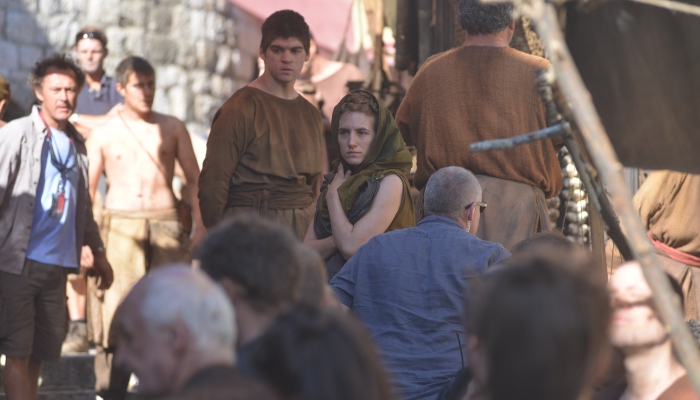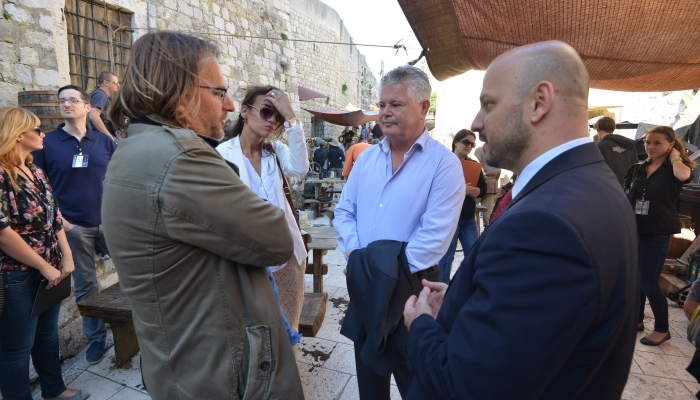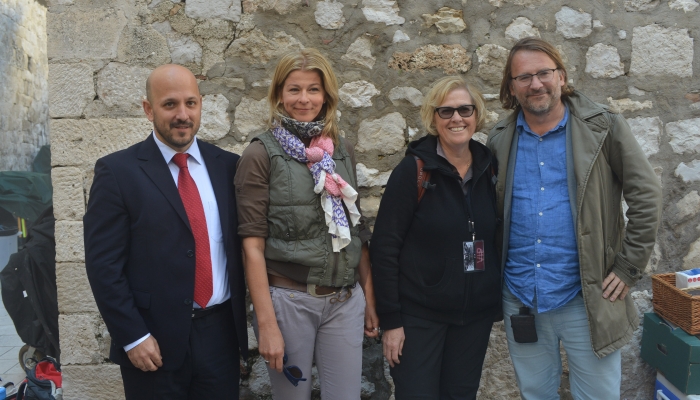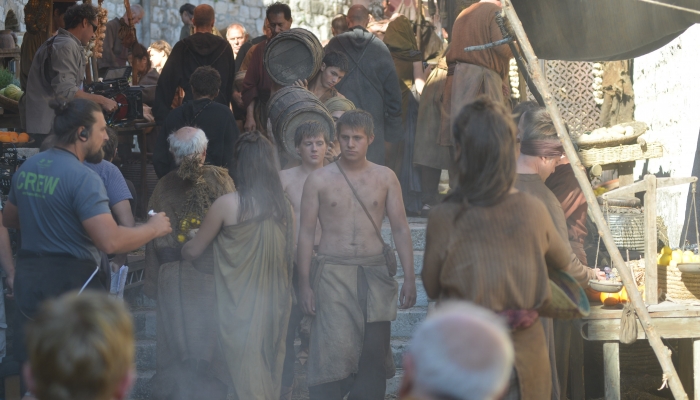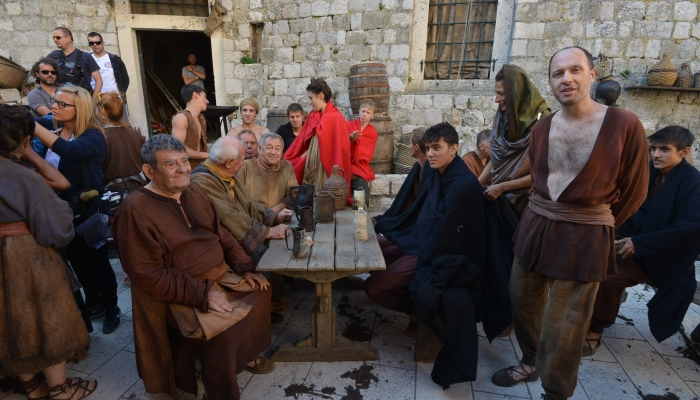 Dubrovnik, 26 September 2014 – In Dubrovnik, on Friday, representatives of the media will be given access to the set of Game of Thrones, HBO's series being filmed in Croatia for the fourth year. The set of season five on locations in Dalmatia this year takes 33 days, and the production will spend a total amount of about 43 million kuna (around 5.7 million euro), said Minister of Entrepreneurship and Crafts Gordan Maras and Head of the Croatian Audiovisual Centre Hrvoje Hribar, who visited the set on the walls of Dubrovnik, accompanied by Dubrovnik Mayor Andro Vlahušić, representatives of HBO and the Croatian production company Embassy Films.
HBO's team expressed their pleasure with the collaboration with Croatian film professionals, who have been active on the series for four years in a row. Season five, based on George R.R. Martin's A Song of Ice and Fire, is currently shooting. Dubrovnik plays King's Landing – the capital of the Seven Kingdoms of Westeros, and the filming already took place on other locations, in Šibenik, Split and Klis.
HBO's production will spend this year in Croatia about 43 million kuna (around 5.7 million euro), and with HAVC's incentive measures it should get a return of investment of about 8.5 million kuna (around 1.1. million euro). This year the crew included around 300 film professionals and extras from Croatia.
'The incentive system implemented by HAVC yielded the profit of 25 million kuna in the first year, 58 million kuna in the second year, and this year we are expecting 105 million kuna of film services export. Without HBO's initial trust it would have been very hard to roll this snowball and more difficult to prove that a small cultural institution can be a serious driver of development and profit, as the figures tell us. This gives us faith that the government will keep supporting our further growth and development, as it has so far,' said Hrvoje Hribar, Head of HAVC.
Minister Maras took a look back on the collaboration with HBO. 'Regarding this specific project, I am glad that people are happy, that Croatia is a state they can do business with, that they are promoting Croatia, Dubrovnik and all our other locations. This is a success story for all of us: HBO, Croatia, local communities and our tourism,' said the Minister.
Since the introduction of the incentive measures in 2012 until today, every year there has been additional interest in filming international productions in Croatia. An interesting piece of information refers to the shooting days of foreign productions in Croatia: in 2012 a total of 82 days, in 2013 156 and this year the number will rise to 210 days.
Title photos: extras on the Dubrovnik set of Game of Thrones; Hrvoje Hribar, Andro Vlahušić, Gordan Maras; Gordan Maras, Erika Milutin (Embassy Films), Bernadette Caulfield (executive producer of the serial), Hrvoje Hribar; extras on the Dubrovnik set of Game of Thrones; extras on the Dubrovnik set of Game of Thrones
High resolution photographs can be downloaded here; all photographs by Željko Tutnjević.