Thanks to Game of Thrones Lonely Planet promotes Dubrovnik and Split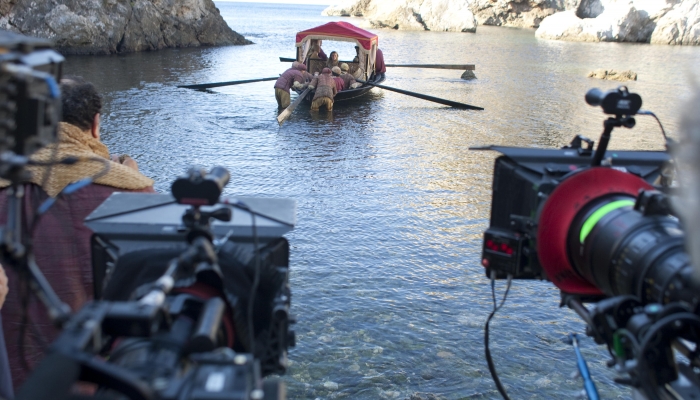 Lonely Planet, one of the largest publishers specialising in travel guides, in its newsletter published a guide through the locations where Game of Thrones Season 4 was filmed, including Dubrovnik and Split. The fourth season of Game of Thrones was filmed in Croatia thanks to the Croatian Audiovisual Centre's cash rebate scheme and organised by the Croatian production company Embassy Films.

"The places we've covered are great destinations in their own right and will reward fans of travel as well as Game of Thrones aficionados," says the article published on Lonely Planet's website before the upcoming release of the new, fourth season of HBO's serial Game of Thrones, filmed on locations in Croatia.

Writing about Dubrovnik, the article says that "with its gleaming white-stone city walls and sunny seaside location, Dubrovnik on Croatia's southern Dalmatian coast is a perfect stand-in for King's Landing, capital of the Seven Kingdoms and home to the Iron Throne", while Diocletian's Palace in Split is "one of the most impressive Roman ruins in the world". The text also mentions locations in Northern Ireland (Down and Antrim counties), Iceland (Vatnajökull National Park) and Morocco (the coastal town of Essaouira). The entire article is available on Lonely Planet's website.

The third and fourth seasons of Game of Thrones benefited from cash rebate scheme – Croatian Audiovisual Centre's system that guarantees a return of 20 per cent of the funds spent in Croatia on filming purposes. In 2013 four international projects claimed the right to use the incentives. A total of 7.243.857,66 euros (55,487,949.72 kuna) was spent on Croatian products and services, and the incentive measures amounted to 1.431.311,19 euros (10,963,843.79 kuna).



Emilia Clarke in the third Game of Thrones season; photo: Keith Bernstein; copyright: HBO

The Lonely Planet article is another proof that international projects filmed in Croatia improve the global visibility of Croatia in a way that is unparalleled to anything before. During the filming of the series Google search engine registered 1,570,000 hits for "Game of Thrones Croatia", and since the show is seen by 14,2 million people, the same number of people noticed the locations. "For every invested kuna, Croatia makes two and a half, and the tourism promotion it gets is priceless," said Hrvoje Hribar, Croatian Audiovisual Centre's chief executive.

The benefits of the incentive measures for tourism and economy in general in Croatia were presented on 23 October before the Croatian Parliament, more information on this link.
Title photo: from the set of Game of Thrones Season 3; photo: Keith Bernstein; copyright: HBO. No part of these photographs can be copied, downloaded or transferred in any form (electronic, mechanical, photocopy, or any other form).