Lucija Mrzljak and Morten Tšinakov's animated film Eeva at Berlinale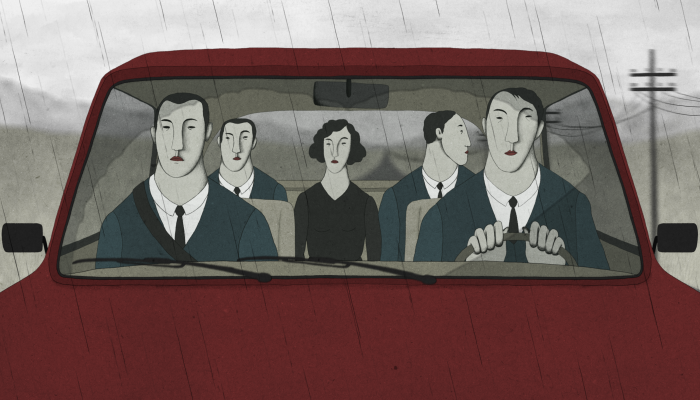 Animated short Eeva directed by Lucija Mrzljak and Morten Tšinakov, a Croatian-Estonian co-production, to screen in the short film competition at the Berlin International Film Festival – Berlinale Shorts – running 16th – 26th February 2023.
"It is an exceptional honour to present our film at such a prestigious festival, while at the same time representing Croatian animated film. I am also grateful for the Estonian-Croatian combination that has proven very successful so far. I am grateful to the entire team who supported us during production, and to the Croatian Audiovisual Centre without whose support we would not have been able to make this film. I hope this success and recognition will be helpful for the production of the next film we are preparing," said on the occasion the film's co-author Lucija Mrzljak, who directed Eeva alongside Morten Tšinakov.
In addition to the directing duo, the animation was also done by Goran Stojnić and Noemi Ribić, together with Estonian colleagues Egert Kesa and Tarmo Vaarmets. Morten Tšinakov wrote the script, Lucija Mrzljak created the design, while both worked on the film's editing.
Eeva was produced by Draško Ivezić (Adriatic Animation), alongside Kalev Tamm from the Estonian studio Eesti Joonisfilm.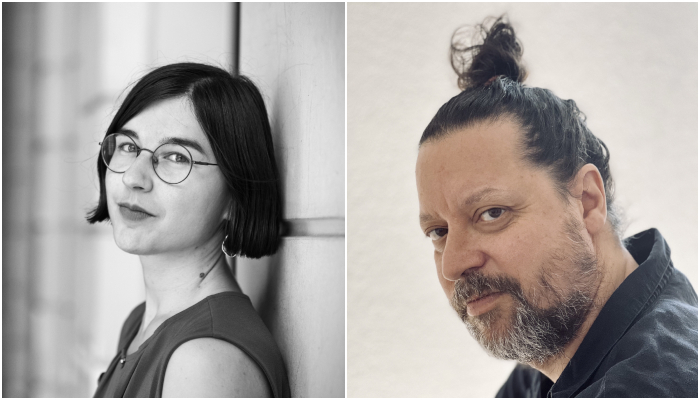 "As a studio, we have always been dedicated to an artistically accomplished editorial approach, and that is why, from the start, we sought a cooperation with the National Film Board of Canada and Arte France on our previous projects, gaining knowhow that I believe, has brought us to this selection in Berlinale Shorts", said the film's producer Draško Ivezić, adding:
"We were very lucky to collaborate with the talented artistic duo Lucia Mrzljak and Morten Tšinakov, for whom this is a third collaboration, the second with our studio. Lucija Mrzljak is an author possessed of a bold artistic expression, and her signature illustration style is especially visible in Eeva, where she designed visual solutions based on Tšinakov's script. We believe that Mrzljak will continue to develop as an author and, encouraged by this success, we are already discussing the next collaboration.
It bears mentioning that this is the first time since Croatia's independence that a Croatian (co)-production will be competing in the Berlinale Shorts programme with an animated film. I believe that as a country that was once known for short artistic animated film, we will inspire new artistic works and authors to take an ambitious step in that direction again."
Eeva is a story about the saddest day in Eeva's life as she suddenly becomes a widow. The rain is pouring down at the funeral. There is a lot of crying, too much wine, several woodpeckers and a couple of dreams that fill in the gaps.
Eeva had its world premiere in the national competition at the PÖFF Shorts festival, held in November last year and running in parallel with the 26th Black Nights Film Festival.
Every year, Berlinale Shorts presents up to 25 international or world premieres. The programme is curated by Anna Henckel-Donnersmarck. A three-member international jury determines the recipients of the prizes presented during the official awards ceremony – the Golden Bear and the Silver Bear. In addition, the jury nominates one titles as the Berlin Short Film Candidate for the European Film Awards, while the Golden Bear winner automatically qualifies to participate in the competition for the short film Oscar. More about the Berlinale Shorts programme is available here.
In addition, as reported earlier, Brandon Cronenberg's fiction feature Infinity Pool, which is a Canadian-Hungarian-Croatian co-production (Croatian producer is Anita Juka, 4Film) will screen at the Berlinale as well.
The entire programme of the Berlin International Film Festival will be published by 7th February, while the list of titles announced so far is available on this link.
Cover photograph: scene from Eeva
In-text photograph: Lucija Mrzljak and Draško Ivezić