Dr. Doris Pack: People need to get used to paying for films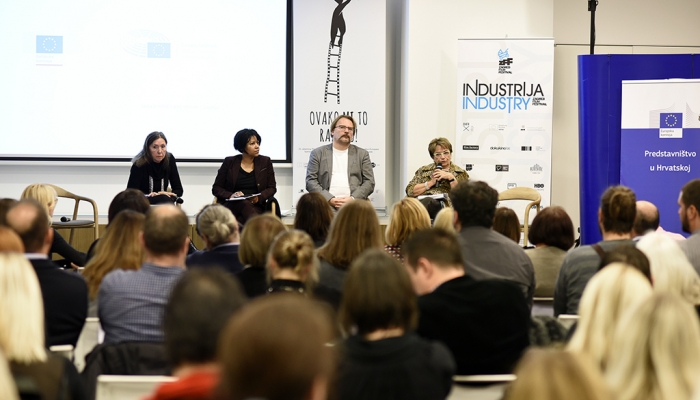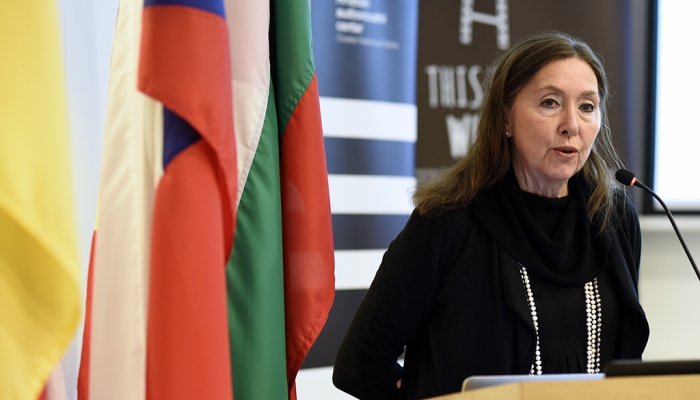 The first panel held during the 'This is How WE Do It!' event, marking the 25th anniversary of MEDIA Sub-programme, held on Thursday, November 17th, discussed a single digital market and new European copyright laws.
Linda Beath, film financing expert, opened the discussion. She explained that 1600 films are shot in Europe annually, with an average budget for feature films of around one million EUR, of which only 4% of films are profitable. Taking into consideration the European Commission's new strategy for a single digital market, which brings a series of challenges to the film industry, questioning film financing models, Beath warned that European filmmakers have to be prepared for the changes, but also need help from the European Union to do so. "Studies carried out two years ago show that 68% of Europeans watch films downloaded from the internet. Hence, films are being watched, but are not making money as a result of piracy, because Europeans are so used to watching films on the internet and are shocked by the idea of paying for them," said Beath, noting that the EU should invest more in combating piracy.
Doris Pack, German politician, President of EPP Women and former member of the European Parliament, added that education is key to solving this problem. "People need to get used to paying for films, and awareness needs to be instilled at an early age," Pack said. But when reflecting on the single digital market strategy, she warned that new European copyright laws did not take into consideration the principles of territorial exclusivity, but instead commercialized them, which may benefit musicians, but not the film industry, which in certain European countries is partially financed by the annual incomes of different AV industry members.
Niombo Lomba of European Commission – DG Connect noted that the current proposition of a single digital market includes territorial exclusivity, which was also publically stated by the Commissioner for Digital Economy and Society, Günther Oettinger.
"The proposed strategy compromise, through European copyright laws, means that territoriality will not be touched, but that so-called mobility will be introduced. It is a kind of beginning of the end because there is the possibility to undermine territoriality," noted Hrvoje Hribar, director of the Croatian Audiovisual Centre. He added that applying the American model for digital market functioning to Europe should be thoroughly thought through.
Romana Matanovac Vučković, member of the Croatian Audiovisual Centre Board of Directors, joined the debate expressing disappointment with the European Commission, whose actions she believes are targeted toward destroying copyright laws, which directly harms some European countries which belong to the category of low production capacity and encourages cultural diversity in the EU.
The panel concluded with the announcement that a delegation from the Croatian Film Directors' Guild will travel to Strasbourg, in order to discuss the single digital market with members of the European Parliament and to present their stance and views on the subject.
Cover photos: Panel participants (left to right) Linda Beath, Niombo Lomba, Hrvoje Hribar and Dr. Doris Pack; Linda Beath (*Photo credit: Nina Đurđević)