After Official Premiere in Paris, The Priest's Children Released in France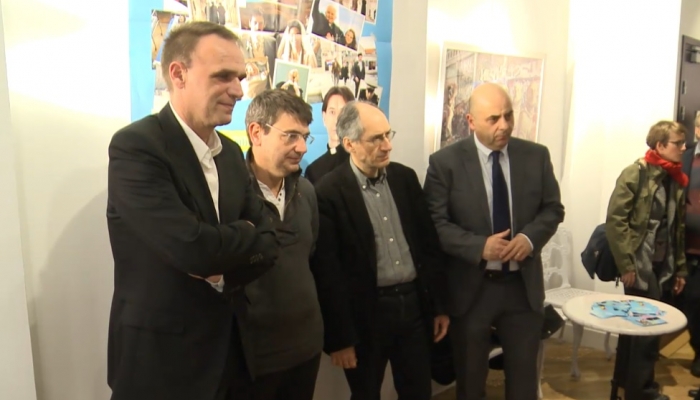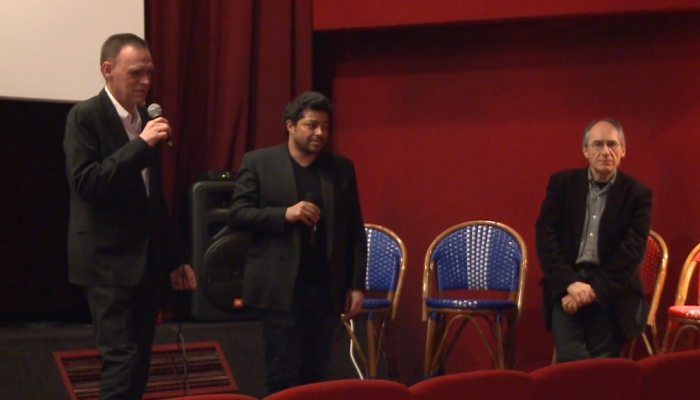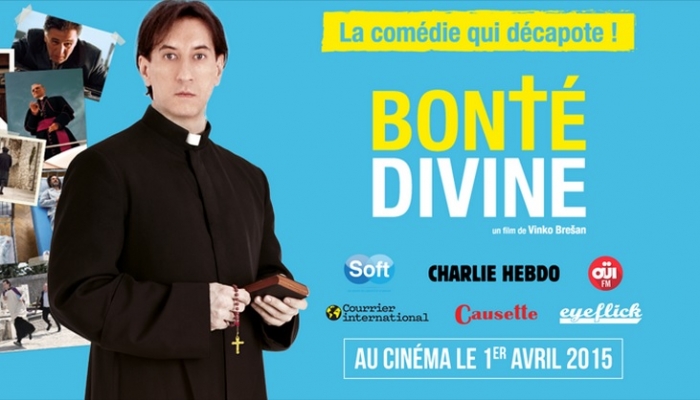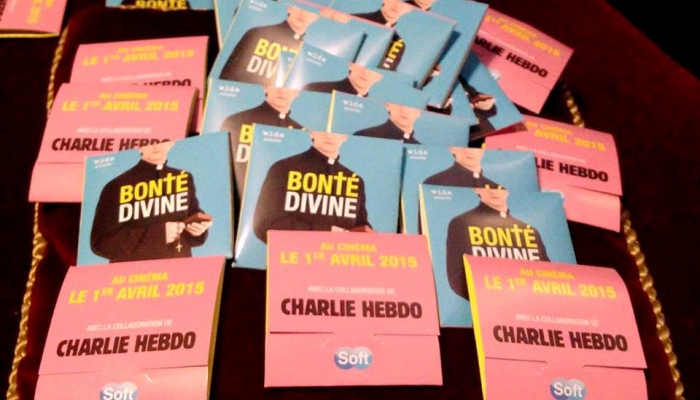 At the Parisian Cinéma les 7 Parnassiens, on Monday, 30 March, the official premiere of Vinko Brešan's comedy The Priest's Children took place. On 1 April it will be released in cinemas across France. The premiere was attended by the film director, editors and journalists of the satirical magazine Charlie Hebdo, the film's media sponsor, the Croatian ambassador to France, as well as many other guests and friends of Croatian film.
"The small miracle that happened to The Priest's Children is that this film was purchased and released in 40 countries, and now finally in France too, a country which is in a way the focal point of culture. It is definitely good thing that a Croatian film is widely distributed in France because this, among other things, means that Croatian cinema can try its luck at the Cannes festival. We are not completely strangers anymore, something uncommunicative, something that does not work beyond its state border," commented the film's director Vinko Brešan.
"This is the moment when many French people will realise we have the same or very similar sense of humour, and this sense of humour and satire as such lies in the very core of France. The right to satire, the right to ridicule those who think of themselves as powerful and in fact are not, this is something that French people very much appreciate. I would say that this Brešan's film strikes this fine chord of French political culture and culture in general," said Ivo Goldstein, Croatian ambassador to France.
Editor-in-chief at Charlie Hebdo, Gerard Briard, said that this film is made 'in the spirit of Charlie Hebdo', because it speaks of a religious institution and the consequences of its interfering with human lives, which are the topics covered by the magazine as well. "I liked The Priest's Children and now I would like to see some other Croatian films. If all are as good, they should be released internationally," said Briard.
"Otherwise, in France, an independent creative film with subtitles needs to run in two Parisian cinemas and 10-15 other cinemas across the country, and this film in its first week is screened at 55 cinemas all over France. If it goes well, if the word of mouth works and people see the film, cumulatively this will mean listings at 150 cinemas in two to three weeks, which is incredible," explained Loic Magneron, WIDE Management distribution company CEO.
The Priest's Children are released on 1 April and will run at French cinemas yb the end of May. Some screenings already took place in smaller French town, with a great response from the audience and a discussion with screenwriter Mate Matišić, who attended the pre-premiere screenings. The satirical magazine Charlie Hebdo will, before the release, in its 1 April edition, publish a special four-page feature on the film. Interestingly, every purchased ticket comes with a free condom, 250 thousand of them, sponsored by SOFT company.
The Priest's Children already screened at cinemas all over the world, and was seen in international distribution by over 113,000 people. In 2013, in Croatian cinemas the film was seen by over 158,000 people. The film was produced by Interfilm in co-production with Zillion film, and the film's international distributer is WIDE Management.
Stills from The Priest's Children are available on this link, the French poster is attached on the right, and the link to the film trailer for French audience can be found on this link.
Title photo: Vinko Brešan, Eric Portheault and Gerard Briard from Charlie Hebdo, Ivo Goldstein; Vinko Brešan, Loic Magneron and Gerard Briard