The Priest's Children Seen in International Distribution by over 113,000 People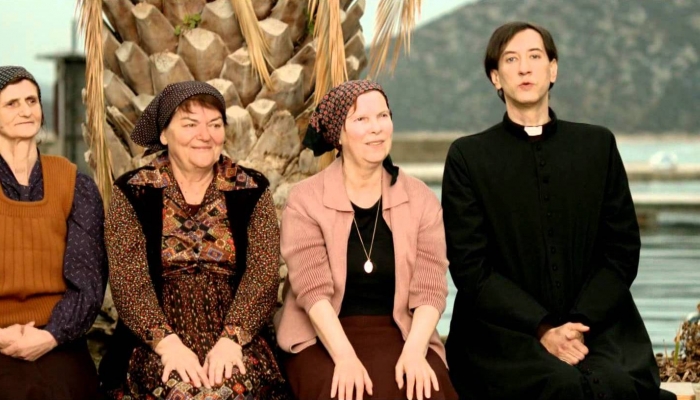 The French company WIDE, the international sales agent for the film The Priest's Children by Vinko Brešan and produced by Interfilm, published a report on the global rates of this film in 2014. According to the audience measurement, in Germany the film was seen by 42,553 viewers, in Brazil by 31,454 people, in Hungary by 6,340 people, in Greece by 6,129 people and in Poland by 5,859 viewers.
In total, The Priest's Children were seen by 113,335 in 2014 all over the world.
For the territories of Mexico, France, Argentina, Belgium, Bulgaria, Spain, Lithuania, Norway, Iceland, Portugal, Romania, Russia, Turkey, United Kingdom and Ireland, and the USA, the distribution data is expected in 2015.
Otherwise, The Priest's Children was seen in Croatian cinemas in 2013 by over 158,000 viewers. Its international premiere took place at the Karlovy Vary festival, it was nominated for the European Film Academy Award, and it won the Golden Dolphin for best fiction film at the Festroia International Film Festival in Portugal.
The Priest's Children was based on the namesake play by Mate Matišić, and it stars Krešimir Mikić, Nikša Butijer, Dražen Kühn and Marija Škaričić. The film was co-produced by Croatia and Serbia, with Interfilm as the Croatian co-producer. It was co-funded by the Croatian Audiovisual Centre and Eurimages, and it participated at numerous international festivals. It is the most viewed Croatian film in 2009.
Title photo: a scene from the film