Winnetou trilogy one of the most fun projects filming in Croatia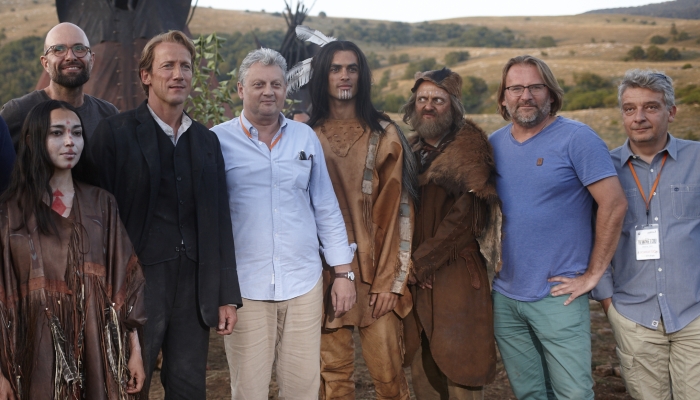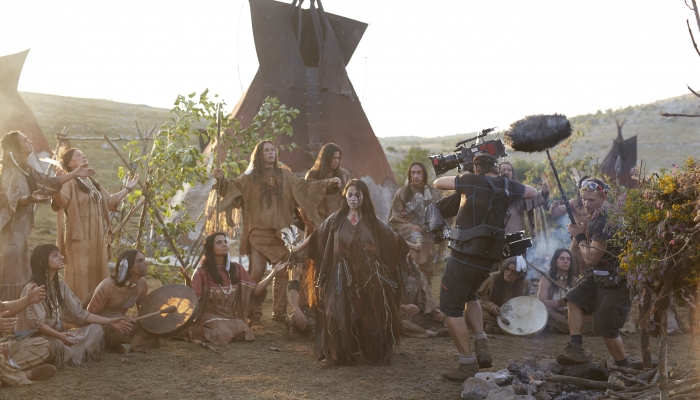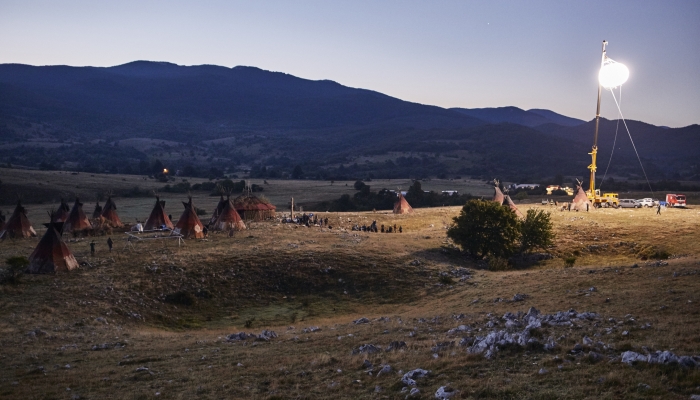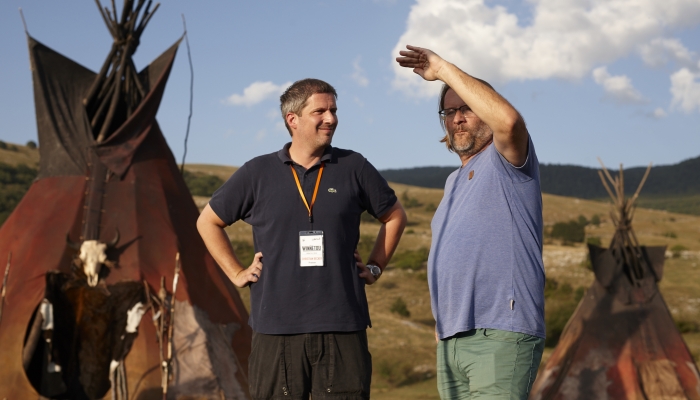 Breze, September 2nd, 2015 – In the town of Breze, on the outskirts of Novi Vinodolski, Minister of Culture Berislav Šipuš, head of the Croatian Audiovisual Centre Hrvoje Hribar, producer Aleksandar Črček, lead producer Christian Becker (Rat Pack Productions), as well as the authorial team, addressed the media at the opening of the film set for the trilogy Winnetou. The media had the opportunity to watch the filming of the Indian wedding scene, in the remake of the cult films about the Apache Indian chief and his friend Old Shatterhand, based on the books by German author Karl May.
Culture Minister, Berislav Šipuš, noted the significant rise in foreign film production in Croatia after amendments in fiscal support to the audiovisual industry were passed in 2012, adding that film industry subsidies have risen from 6 to 8 million HRK in 2013, to the current 32 to 34 million HRK.
Head of the Croatian Audiovisual Centre (HAVC) Hrvoje Hribar said that filming Winnetou is a serious undertaking, but also one of the most fun projects being filmed in Croatia. He noted that production levels show the power of the European film industry, and said that profits from these kinds of projects in 2015 are equal to total profits from 2012 to 2014.
Christian Becker, head producer from the German production house Rat Pack which is filming Winnetou, stated that filming started five years ago, and noted that cooperation with HAVC has been excellent. 'We are filming a modern version of this cult film in Croatia because the original films were filmed here. Furthermore, your country is one of the few where a western can be filmed in 360 because there are still locations where there are no houses or any traces of civilization' Becker concluded.
Producer Aleksandar Črček, from Alex Productions, added that filming will run until November 18th and that approximately one hundred crew members, of the total three hundred, are from Croatia. He also expressed his delight with the work and help from locals to date.
Philipp Stölzl will direct all three Winnetou movies, the screenwriter is Jan Berger, and producer Christian Becker. The films star Wotan Wilke Möhring as Old Shatterhand, Nik Xhelilaj as Winnetou, Iazua Larios as NschoTschi, Milan Peschel as Sam Hawkens, Jürgen Vogel as Joseph Rattler and Serbian actor Gojko Mitić as Magua/Tangua (from the original 60's Winnetou team). Croatian actors in the film include Csilla Barath Bastaić, Katarina Strahinić, Ivan Ožegović, Bojan Navojec and Marko Cindrić.
Among Croatian members of the filming crew are sector heads such as pruduction designer Damir Gabelica, costume designer Nevena Čaklović, production manager Dragan Josipović – Joss, first assistant director Vid Spindler, action scene coordinator Ivo Krištov, set master Igor Stiković, special effects master Branko Repalust, etc.
Total spending in Croatia is estimated at 45 million HRK, while subsidies amount to 9 million HRK. Distribution is expected in 2016.
Cover photos: Philipp Stölzl, Wotan Wilke Möhring, Berislav Šipuš, Nik Xhelilaj, Iazua Larios, Hrvoje Hribar, Aleksandar Črček; filming wedding scene; Winnetou set in Breze; Christian Becker, Hrvoje Hribar (photo credits: RTL/ Rat Pack – Nikola Predovic)
High resolution photos can be downloaded here; please credit photos to RTL/ Rat Pack – Nikola Predovic.