The future of low production capacity countries in MEDIA Subprogramme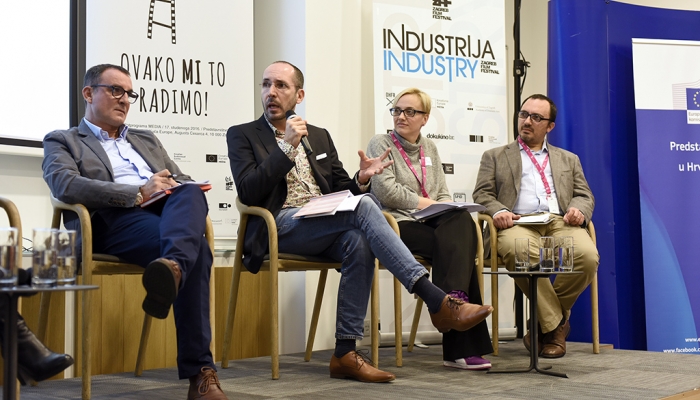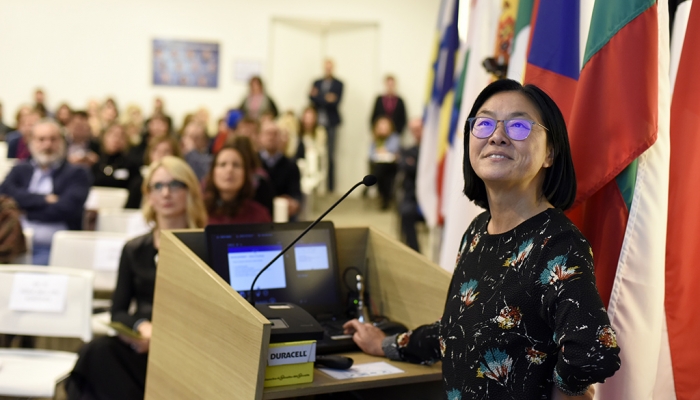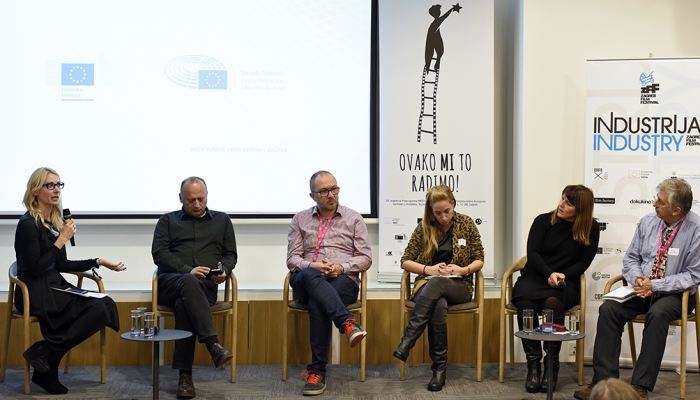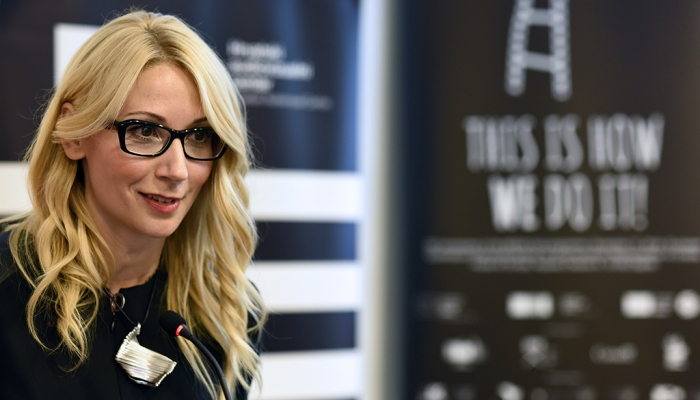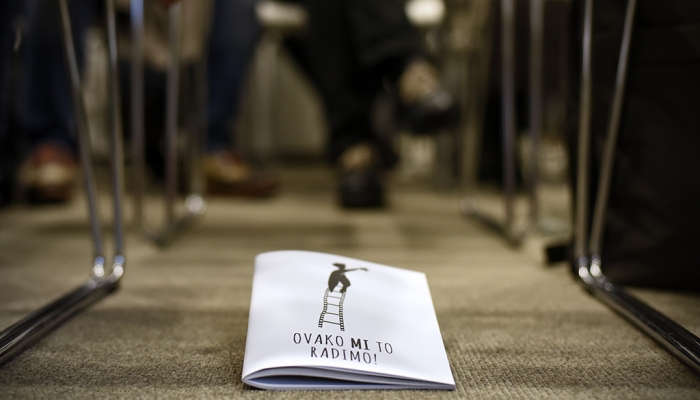 On Thursday, November 17th, marking the 25th anniversary of MEDIA – Subprogramme, with the event 'This is How WE Do It!', a panel discussion 'Where are low production capacity countries positioned within the context of Creative Europe MEDIA – Subprogramme? In what are we successful, and what are the challenges?' was held.
Panel participants included Soon-Mi Peten, head of the Promotions Department, Continuous Education and Festivals in the Executive Agency for Education, Audiovisual Politics and Culture (EACEA), and low production capacity country representatives: Kamen Balkanski, head of MEDIA Desk Bulgaria and deputy director of the Bulgarian Film Centre, Arben Papadhopulli, head of MEDIA Office Albania, Una Domazetoski, Department for International Relations coordinator at Film Centre Serbia, and Jeanne Pierre Borg, Executive Director of the Malta Film Commission. The panel's moderator was Martina Petrović, head of Creative Europe Desk – MEDIA Office in Croatia.
In her introduction, Petrović elaborated on the current position of countries with low production capacities in MEDIA Subprogramme. "Some countries are on the margins due to their geographical and language positions. In two application categories, the development of individual projects and festivals, where small countries are successful, may see a change in direction, that is, application conditions, and so we need to discuss this today. These categories are important to us because they allow for easier access and that is why current directions need to remain within the context of small countries. This is especially important because we can't even register in some categories due to the infrastructure in our countries," Petrović explained.
Soon-Mi Peten, after presenting a statistical analysis of fund distribution in the past, announced an increase the MEDIA Subprogramme budget because the European Parliament favorably views the increase in the number of applications over recent years. She also noted her personal delight with the growth of the MEDIA family, especially since she's been a part of the programme from its beginnings.
"Small countries are unique, they have a lot of advantages. One of them is the beautiful and profound stories you can tell. A good project with a powerful story may be selected even if it doesn't fulfill all the conditions for co-financing. Application preparation is very thorough, from seeking from the producer, for example, detailed distribution plans, but these also serve to learn lessons that can be later applied to all their films. Producers have learnt a lot participating in our application system because we demanded from them long-term and comprehensive plans," said Soon-Mi Peten, noting that the conditions of each category help small countries, which is their aim.
Participants then commented on potential application scoring system reforms in the MEDIA Subprogramme, expressing a wish to retain existing regulations for countries with low production capacities, and asking that conditions in some categories be improved. Speaking of the challenges small countries face in the application process, head of MEDIA Office Albania, Arben Papadhopulli, emphasized that Albanian filmmakers still do not know how to prepare good-quality applications and are not familiar with the European film scene in the industrial sense.
Kamen Balkanski offered successful examples from Bulgaria and the positive impacts the MEDIA Subprogramme has had on the local audiovisual industry, which helped adapt the local legal framework to that of Europe, and that MEDIA Subprogramme greatly helps in securing funding for films. He explained that the challenges in Bulgaria are categories for which there are no applicants, for example, sales representatives, which are non-existent in Bulgaria, as is the case with videogame production companies.
"Categories relating to television screenings are also a challenge because the conditions require three partners from three countries, which is very difficult. From a practical viewpoint, some of the conditions are not available, though they technically may be," he said.
Una Domazetoski noted a significant increase in the number of Serbian filmmakers and videogame producers who, in December, 2015, received support for five projects. "Currently, there is a lot of interest, but many of those expressing interest do not fulfill the requirements which state that within the next two years, their project must be distributed beyond their own country," she explained.
Malta's representative, Jeanne Pierre Borg, emphasized a series of facts which make it very difficult for Malta to fulfill the conditions. "Malta is so small. We only have six multiplex theatres and not one distributor, we've made three films in the last six years, 10 percent of the population viewed our best film, and we've only distributed one film internationally. We have a Film Commission which has a budget of 250,000 EUR per year, while private financing does not exist. We really want to tell our stories, but because of everything said, it is extremely difficult to receive MEDIA Subprogramme financing," said Borg.
Closing the discussion, Soon-Mi Peten announced that changes will be made in the next European Union budget talks, and there will be an attempt to find balance between encouraging the principles of diversity and stimulating competitiveness.
This is How WE Do It! These are our MEDIA stories!
The final panel discussed successful examples of MEDIA Subprogramme funding opportunities. The panel discussion 'This is How WE Do It! These are our MEDIA stories!' was moderated by Martina Petrović, head of Creative Europe Desk – MEDIA Office, while successful MEDIA stories were presented by: Ankica Jurić Tilić from Zagreb's Kinorama, Mirsad Purivatra, Director of the Sarajevo Film Festival (B&H), Stavros Papageorgiou from Tetraktys Films (Cyprus), Boštjan Virc from Studio Virc (Slovenia), and Jovana Karaulić from This and That Productions (Serbia).
In her introduction, Petrović noted that MEDIA is the only fund in the European Union intended for the development of the European audiovisual industry, and that it is very important, though there was an initiative to cut applications for single project developments – that this didn't happen, because this is a category very important to countries with low production capacities. Examples supporting this are the 'successful MEDIA stories' shared during the discussion.
Producer Ankica Jurić Tilić, from Kinorama in Zagreb, presented those in attendance with her successful story from 2014, when in the slate funding category she received funding for the development of four films at once. One of them is the multiple-award winning feature film The High Sun, directed by Dalibor Matanić (and produced by Kinorama). For this so-called package of film projects she received a total of 126,000 EUR in order to develop the projects The High Sun, Green Dog, The Mysterious Boy and The Reaper. It is important to emphasise that The High Sun is the first Croatian film, supported with funds from MEDIA Subprogramme, that, since Croatia's independence, became a part of the official selection of an international competition programme, the 68th Cannes Film Festival, and at the same time won the prestigious jury award – Un Certain Regard.
Another example of good practice and a successful story comes from neighboring Bosnia and Herzegovina, presented by Mirsad Purivatra, Director of the Sarajevo Film Festival. The Sarajevo Film Festival, with B&H entering the European story, has positioned itself as one of the most significant festivals in the region. Besides festival funding, it is also important to note support for market access – Cinelink, as well as the co-production fund – Sarajevo – City of Film.
Stavros Papageorgiou shared his experiences in Cyprus. Tetraktys Films is a production company that has received funding four times for single project development in 2004, 2006, 2007 and 2011. In other words, all film projects produced by Tetraktys Films received funds from MEDIA Subprogramme (which, until 2013, was presented as an independent programme).
Boštjan Virc shared his experiences related to the film Houston, We Have a Problem!, a film he co-wrote and produced. The film is a majority Slovenian co-production, in cooperation with Croatia (Nukleus Film), Germany (Sutor Kolonko), the Czech Republic (HBO Europe), and Qatar. At the base of the film is a complex portfolio of co-financers and television houses such as MEDIA Subprogramme, Film Centre Slovenia, the Croatian Audiovisual Centre, Westdeutscher Rundfunk, HBO Europe, and DCM. Houston, We Have a Problem! is the most watched Slovenian film in the last two years and is yet another successful MEDIA example.
Finally, This and That Productions, with their film project The Witch Hunters, received single film project development funds from MEDIA Subprogramme in the amount of 30,000 EUR. Jovana Karaulić spoke of her first encounters in applying for funding and concluded the panel discussion held on Thursday, November 17th, as a part of the 'This is How WE Do It' event marking the 25th anniversary of the MEDIA Subprogramme.
Cover photos: panel participants Kamen Balkanski, Arben Papadhopulli, Una Domazetoski, Jeanne Pierre Borg; Soon-Mi Peten; panel participants Ankica Jurić Tilić, Mirsad Purivatra, Stavros Papageorgiou, Boštjan Virc, Jovana Karaulić; Martina Petrović; event program (*photo credit: Nina Đurđević)