The filming of Vegetarian Cannibal by Branko Schmidt begins in Zagreb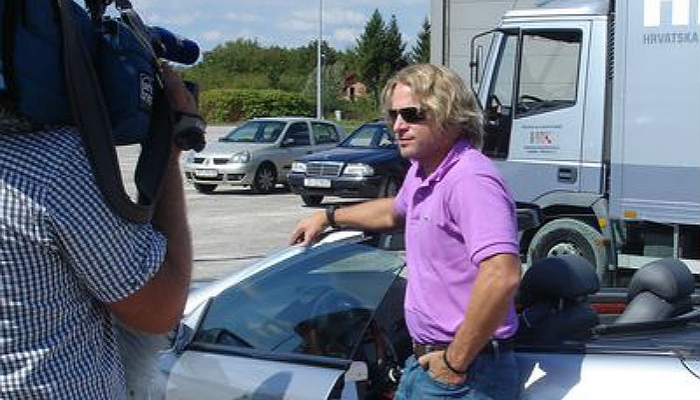 On Tuesday, 6 September, on the western parking lot of the Zagreb Fair, the filming of the feature live action film Vegetarian Cannibal, directed by Branko Schmidt and produced by Zagreb-based Telefilm.
The story was written by Branko Schmidt in collaboration with Croatian screenwriter and director Ognjen Sviličić and is based on the eponymous novel by Alen Bović. The filming will take place on several locations, mainly in Zagreb hospitals. The completion is scheduled for 3 October.
The title role was entrusted to Rene Bitorajac, while the rest of the cast includes Zrinka Cvitešić, Nataša Janjić, Franjo Dijak, Mustafa Nadarević, Emir Hadžiafizbegović, Daria Lorenci, Ksenija Pajić, Krešimir Mikić, Leon Lučev, Slaven Knezović, Rakan Rushaidat, Boris Svrtan, Mirjana Rogina, Kristijan Ugrina and Božidar Smiljanić. The cinematographer is Dragan Ruljančić, set designer Ivana Škrabalo, costume designer Željka Franulović, and make-up artist Jasna Rossini
Alen Bović is the literary pseudonym chosen by Ivo Balenović, a Zagreb-based gynaecologist. His first novel, Metastases (2006), was reprinted three times and adapted for theatre and film. The live action film Metastases directed by Branko Schmidt, was the best Croatian film in 2009 (Golden Arena for best film at the Pula Film Festival). The author of the literary original will collaborate with the film crew as advisor.
From the point of view of the protagonist and narrator, the bitter and cynical gynaecologist Danko Mrkan, the novel Vegetarian Cannibal exposes an unnamed clinic in Zagreb as a scene of wrong diagnoses, forged data, corruption, sex affairs and humiliating treatment of patients and medical residents.