Stage Fright Filming in Athens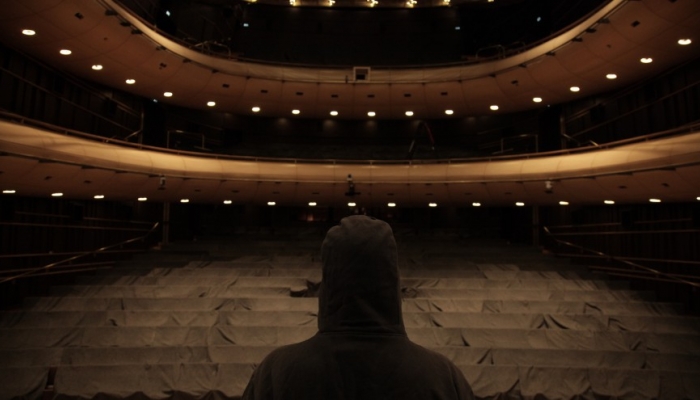 The filming of the Greek-Croatian-French-Dutch production Stage Fright began in Athens, the feature debut by the award-winning Greek director and writer Yorgos Zois. The Croatian co-producer is Jaako dobra produkcija, and the film is made in association with Tuna film and Nukleus film.
Stage Fright speaks about the premiere of the most awaited avant-garde theatre play of the year. The audience take their seats and the show begins. Seven armed young people, with innocent looks on their faces, enter on the stage and randomly select people from the audience. They tell them to stage another show, but on one condition: everything has to be real – from the performance to the bullets. The remaining audience watches the show with interest, not knowing if it is real or not…
The production of Stage Fright will take until 1 September and most scenes will be filmed at the Pallas theatre in Athens. The Croatian crew on the set includes costume designer Zorana Meić, second cinematographer Tomislav Sutlar, digital imaging technician Pavel Posavec, sound recorder Hrvoje Petek and producer Siniša Juričić.
Director and writer Yorgos Zois (Athens, 1982) has made a name for himself with his short films: the debut Casus Belli (2010) premiered at the 67th Mostra in Venice, and then went to Rotterdam, Clermont-Ferrand, Palm Springs etc. His second work, Out of Frame (2012) has won the European Film Academy Award in the Horizons category at the 69th Venice, which earned it a nomination for the best short film at the annual EFA award ceremony.
Stage Fright in its pre-production phase participated at CineLink (Sarajevo Film Festival, 32011; CNC award), TorinoFilmLab (Turin Film Festival, 2012; production award), and L'Atelier (Cannes International Film Festival, 2013).
The film is co-funded by the Croatian Audiovisual Centre for the stimulation of film co-productions with a minority Croatian share. The premiere is scheduled for spring 2015.