Sofia's Last Ambulance wins Karlovy Vary Grand Prix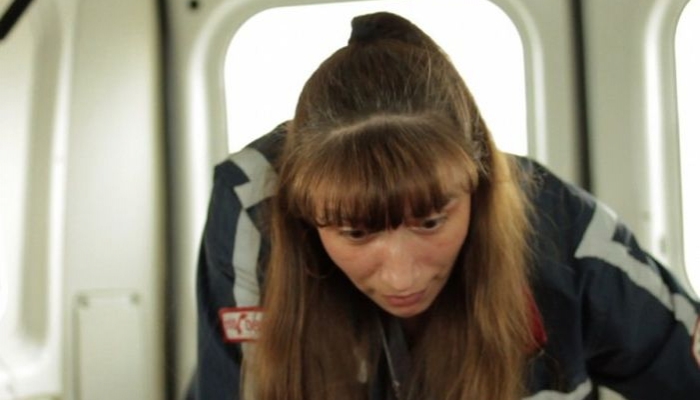 After the award at Cannes Critics' Week, the documentary film Sofia's Last Ambulance won the Grand Prix for best documentary film over 30 minutes of duration at the 47th Karlovy Vary International Film Festival.
The award was presented to the director Ilian Metev while producers Siniša Juričić (Nukleus Film) and Ingmar Trost were also present at the official festival closing ceremony on Saturday, 7 July.
Best films from the official documentary selection were decided on by a jury presided by American producer Ron Yerxa, and consisting of José Luis Cienuegos, director of Seville European Film Festival, Tizza Covi, Italian director and producer, Pamela Jahn, independent programmer and critic, and Czech producer Jiří Konečný.
Co-produced by three countries, Bulgaria, Croatia and Germany, this film had its international premiere at the 65th Cannes International Film Festival Critics' Week, where it won the France 4 Visionary Award. The film trailer is available here.
Sofia's Last Ambulance competed in Karlovy Vary alongside 15 other films, including Private Universe by acclaimed Czech documentarian Helena Třeštíkova and Trains of Thought by Tim Novotny, whose Life in Loops won the best documentary award in Karlovy Vary in 2006. The best documentary film up to 30 minutes of duration was A Story for the Modlins by Spanish director Sergio Oksman, and a jury special mention was awarded to Private Universe.
Karlovy Vary International Film Festival Crystal Globe was awarded to the Norwegian film The Almost Man (Mer eller mindre man) by director Martin Lund, and the list of all award winners is available here.
The film Sofia's Last Ambulance was co-funded by the Croatian Audiovisual Centre, Bulgarian Film Fund, Film- und Medienstiftung NRW (Germany) and Impact Partners (USA), with the financial support of ARDE and WDR broadcasters.