Documentary film Sofia's Last Ambulance in Cannes Film Festival Critics' Week Line-Up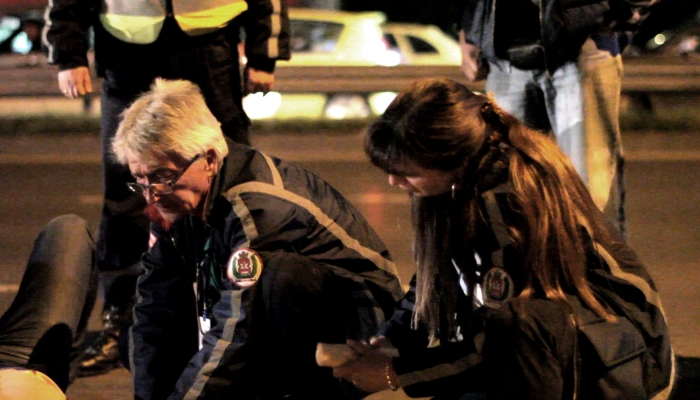 Documentary film Sofia's Last Ambulance, directed by Ilian Metev, was selected for the 51st International Critics' Week programme, taking place 17-25 May at Cannes International Film Festival.
Sofia's Last Ambulance, co-produced by the Croatian company Nukleus film is a documentary film about the adventures of a doctor, a nurse and an EMS driver in Sofia. In the Bulgarian capital these people are trying to save lives, struggling at the same time with nonsense in a decaying health system.
Already in its development stage, the film successfully participated at film forums such as East European Forum, IDFA Forum, Doc Launch, DocsLisboa and When East Meets West. Its international opening will take place in Cannes during the Critics' Week, the most important and prestigious world platform for the kick-off of emerging film talent.
Ilian Metev, Bulgarian director, cinematographer and professional violinist wrote, directed and filmed the documentary. He graduated in directing in 2008 at the National Film & Television School (UK). His graduation film Goleshovo was screened at more than 60 international festivals. The Croatian producer of the film is Siniša Juričić. The film trailer is available here.
The International Critics' Week is a parallel section of the Cannes International Film Festival, dedicated to the discovery of new talents and hosting around twenty filmmakers each year. Since its establishment in 1961, the main goal of the Critics' Week has been to present debut and other films by directors from all four corners of the world. Bernardo Bertolucci, Jean Eustache, Otar Iosseliani, Ken Loach, Wong Kar Wai, Jacques Audiard and Arnaud Desplechin are some of the filmmakers whose careers began at the Critics' Week.
The selection of films for the 2012 Critics' Week was at the discretion of a jury consisting of representatives of the French Film Critics' Association, presided by the art director, film critic, professor and former editor of Cahiers du Cinéma, Charles Tesson.
The film Sofia's Last Ambulance is a Bulgarian (SIA Productions), Croatian (Nukleus film) and German (Sutor Kolonko Filmproduktion) co-production.
The film was co-funded by the Croatian Audiovisual Centre, Bulgarian Film Fund, Film- und Medienstiftung NRW (Germany) and Impact Partners (USA), with the assistance of ARTE and WDR channels.
The film's sales agent is Films Boutique.
The list of selected entries and a video interview with Charles Tesson are available here.