Sofia's Last Ambulance - Cannes Award Winner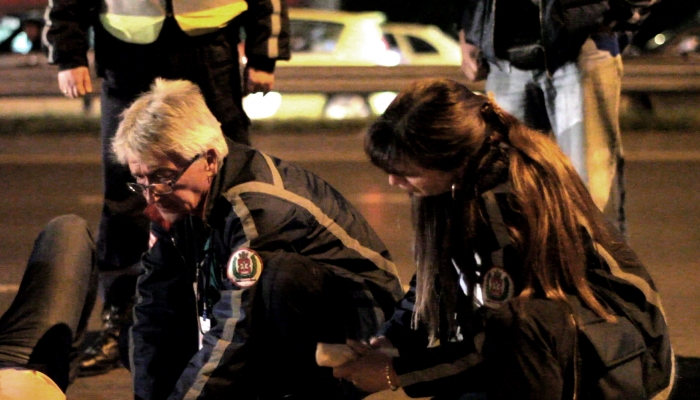 Documentary film Sofia's Last Ambulance by bulgarian director Ilian Metev, co-produced by Siniša Juričić from Croatia (Nukleus Film) won the France 4 Visionary Award within the 65th Cannes International Film Festival's Critics' Week.
France 4 Visionary Award includes 4000 euro grant and promotional services provided by France 4 during cinema distribution in France. The awards were decided by a five-member jury chaired by Céline Sciamma, and consisting of young film critics Victor-Emmanuel Boinem (Belgium), Ryan Lattanzio (USA), Bikas Mishra (India) and Kim Sehee (South Korea). The award ceremony took place on the closing night of the Critics' Week on Thursday, 24 May.
We are happy to see our film win this kind of recognition because it was fought in an amazing competition and because it guarantees that the film will be distributed in French cinemas. We truly hope that the film will have an impact on health policies in transitional countries and that our life-saving heroes will get the deserved acknowledgment for their work despite the wrecked health system in Bulgaria, said producer Siniša Juričić.
The documentary film about a doctor, nurse and driver of one of 13 ambulances in the multi-million city of Sofia won critical acclaim after its Cannes opening – Ryan Lattanzio (Indiewire) announced a great discovery and a film felt in the gut, while Vladan Petković (Cineuropa) wrote about an uncompromising film that is at the same time a study of three dedicated professionals who are passionate about their work and humanity on the whole.
Sofia's Last Ambulance is a German-Croatian-Bulgarian co-production co-funded by the Croatian Audiovisual Centre, Bulgarian Film Fund, Film- und Medienstiftung NRW (Germany) and Impact Partners (USA), with the support of ARTE and WDR broadcasters.
Critics' Week is a competition programme of debut films taking place within the Cannes International Film Festival. France 4 Visionary unites the enthusiasm of a jury consisting of young film fans from across the world and up-and-coming film talents. Critics' Week Grand Prix was awarded to Aquí y allá by Antonio Méndez Esparza (Spain / USA / Mexico).