Omnibus Zagreb Stories 2 – Love Begins Shooting in Zagreb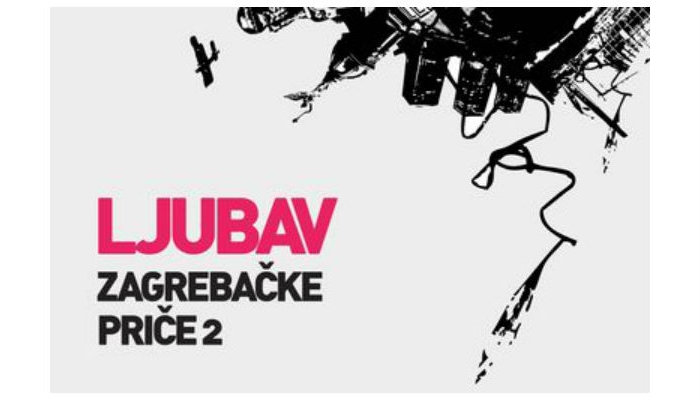 Late in June in Zagreb, a sequel to the award-winning omnibus Zagreb Stories, under the working title of Zagreb Stories 2 – Love, produced by Propeler Film, begins shooting. By the end of the year, six directors and six film crews will embark on making an omnibus inspired by Zagreb and the eternal subject that makes the world go around.
On 27 June the segment Kruške by director and writer Hana Veček with Aleksandra Stojaković and Siniša Popović starring will begin filming. Hana Veček's film debut was a short film entitled Bad Day for Captain Hook, winning her the Golden Pram Award in the Zagreb Film Festival's Checkers programme.
The July schedule will see the filming of short films Može neko čik bacit odozgo by director and writer Josip Visković with Katja Crevar and Nikola Miljanović and the segment Na kvadrat directed by Radislav Jovanov Gonzo, written by Jasna Žmak and starring Judita Franković and Ivana Roščić.
The big finish is scheduled for autumn with the shooting of the other segments by Aldo Tardozzi (Mucica), Sara Hribar (Al' tata, ti me voliš) and Ivan Sikavica (Moj vrt, based on the script by Ivan Skorin).
The making of the new omnibus was stimulated by the success of Zagreb Stories from 2009. After the Croatian premiere at the Pula Film Festival, where actress Lana Barić won the Breza Award for best debut (role in Yellow Moon), Zagreb Stories won awards at the Croatian Film Days.
Two short films from the omnibus were selected as competition entries of two prestigious film festivals: Ciao Mamma by Goran Odvorčić at the International Film Festival in Cannes and Yellow Moon by Zvonimir Jurić at the International Film Festival in Berlin (Berlinale).