Men Don't Cry in the running for 'European Oscar'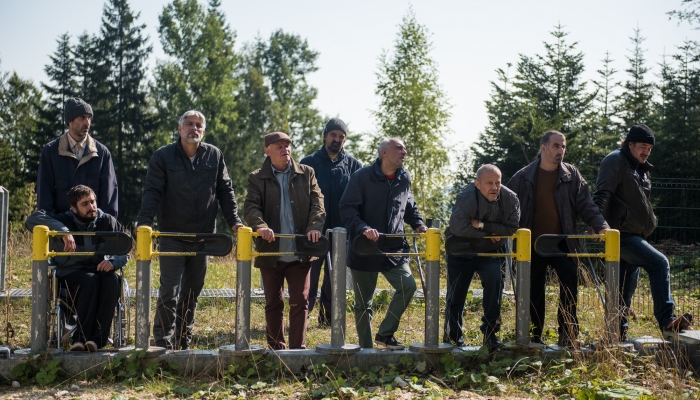 The EFA (European Film Academy) has announced the 49 best films that have been selected for a 'European Oscar' and includes the multiple award-winning feature film Men Don't Cry, a Bosnian-Croatian-Slovenian-German-Serbian co-production by director Alen Drljević.
The rich diversity of European cinematography is illustrated by the fact that selected films come from 35 European countries, and from 20 of those (countries that have the largest number of EFA members) one film from each has been placed directly on the list.
In the following weeks, more than 3 500 EFA members will vote for their nominations in the categories for best European film, director, actor, actress and screenwriter. The jury will also decide on the 'EFA Excellence Awards' in the categories for best European cinematographer, editor, art director, costume design, make-up, music, sound editor and special effects supervisor.
The nominees will be announced on November 10th, 2018, at the Festival of European Film in Seville, Spain, while the EFA awards ceremony will be held in the same city on December 15th.
Recently, the EFA also announced its list of the 15 best European documentaries this year, including the award-winning film Srbenka by Nebojša Slijepčević.
Men Don't Cry is the debut feature film by Bosnian & Herzegovinian director Alen Drljević. The film is about a group of veterans from three opposing sides in the former Yugoslav region. They were gathered together by a peace organization and no one expects that everyone will get along. But, each unsaid word and misinterpreted look could suddenly open up old wounds. The film is written by Alen Drljević and Zoran Solomun. The cinematographer is Erol Zubčević, and the editor is Vladimir Gojun. The film stars Emir Hadžihafizbegović, Leon Lučev and Boris Isaković. The Croatian co-producer is Produkcija Živa.
For more information and a complete list of selected films please visit the EFA's official website.