Mary wins at Film Fest Gent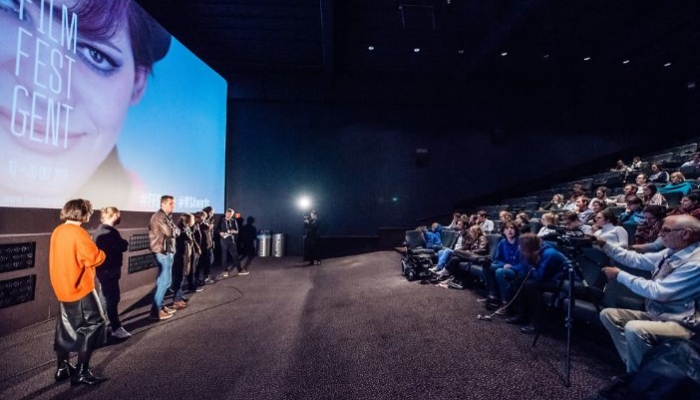 Mary received Special Jury Mention in the main short film category European Shorts at the awards ceremony held on October 20th.
This is the first Special Mention awarded in this category, and Mary, by Juraj Primorac, received the award for, as the jury stated: 'its touching irony and hilarious plot'. The jury, who also chose the winner of the feature film category, included directors Aurelio Grimaldi, Eytan Fox and Gust Van den Berghe, with actress Greta Scacchi, actor Arnaud Valois and editor Juliane Lorenz.
Mary is based on the everyday life of Marinko, a tow-truck operator, who, with his colleague Ante, tows illegally parked cars back to Zagreb's car pound. After work Marinko is tired and lonely. He eats something, watches some television and goes to bed. Each day is the same until a certain Mary quietly enters his life.
Juraj Primorac directed the film and co-wrote it with Ivan Turković-Krnjak. The film's Benelux premiere was held on October 13th in Gent and was introduced by the writers themselves.
The 44th edition of this prestigious festival was held in the Belgian city of Gent from October 10th to 20th. The Grand Prix went to the debut feature film Zagros by Belgian-Kurdish director Sahim Omar Kalifa. Best Short Film went to My Second Eye directed by Ahmad Saleh.
Cover photo: presentation of films in 'European Shorts' category