Istria Film Commission introduced in Pula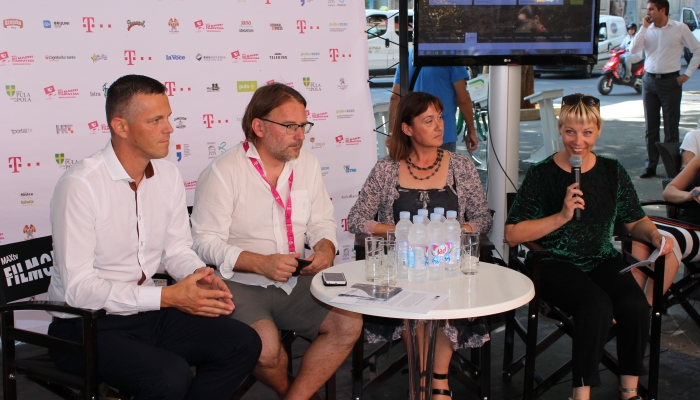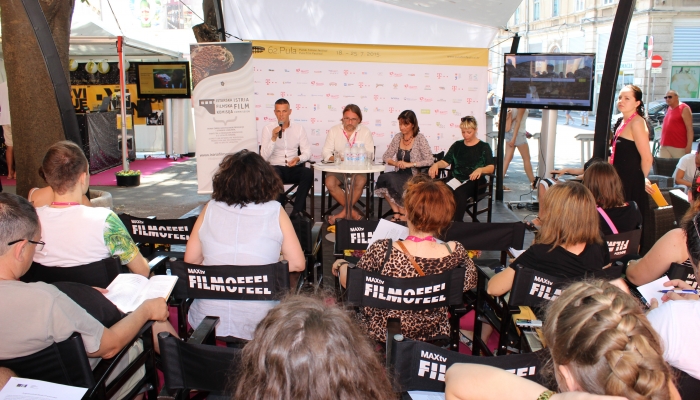 On Monday July 20th, The Pula Film Festival's Pula PROfessional Programme introduced the Istria Film Commission, founded as an organized unit within the Istrian Cultural Agency (Agenzia Culturale Istriana).
Valter Flego, Istrian County Prefect, attended the presentation. Also present were the Head of the Croatian Audiovisual Center Hrvoje Hribar, Director of the Istrian Cultural Agency Aleksandra Vinkerlić and Managing Director of INOVAcija, Zadar, Vedrana Kevrić.
Istrian County Prefect, Valter Flego, said he was delighted that this type of commission was established in Istria. "Our wish is to promote Istria as an attractive filming destination because the economic impact on industrial growth and development is huge and exponential, while the activities of audiovisual production on location create opportunities for the engagement and employment of members of the local community."
Hrvoje Hribar, Head of the Croatian Audiovisual Center, said the Commission is an example of good practice, noting that the Istria Film Commission would "have their hands full" thanks to the beautiful filming locations in Istria. Hribar also presented HAVC's activities which include supporting the development of audiovisual works and analyzed the economic impact of filming in Croatia, saying that there has been a rapid increase in revenues resulting from audiovisual production.
Istrian Cultural Agency Director, Aleksandra Vinkerić, explained that film offices, or film commissions, are usually established by local and regional governments as non-profit organizations, with the aim of offering services such as logistic support to audiovisual producers, help with permitting, mapping workers and services in filming locations, as well assisting in finding interesting filming locations. Vinkerlić also presented the Commission's official website (www.istriafilmcommission.com) which has information on the Commission's activities, a catalogue of filming locations in Istria and services the Commission provides. The Istria Film Commission will not charge fees to interested production companies for finding potential filming locations, communicating with local officials, individuals and companies in the Istrian County as well as those at a national level, obtaining necessary filming permits, and similar.
Vedrana Kevrić, Managing Director of INOVAcija, presented the activities of the Zadar Film Commission, the first local commission founded in Croatia. "Founding the Commission has proven to be a very good move and the Zadar Film Commission represents important support to the film industry. There is a great amount of interest in the Commission's services and several audiovisual projects have already been filmed in locations within Zadar County," said Kevrić.
Cover Photo: Valter Flego, Hrvoje Hribar, Vedrana Kevrić and Aleksandra Vinkerlić