Historical drama Knightfall films in Dubrovnik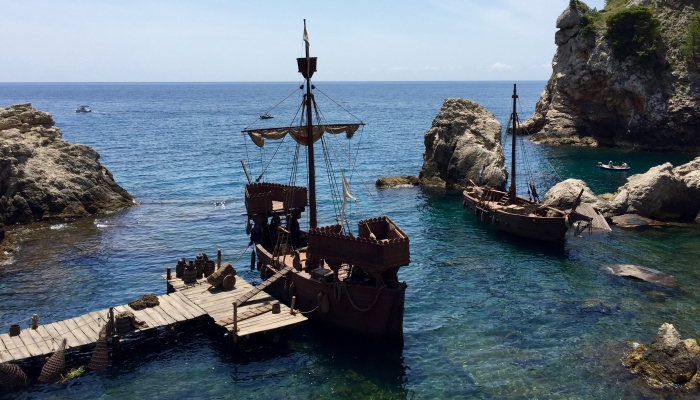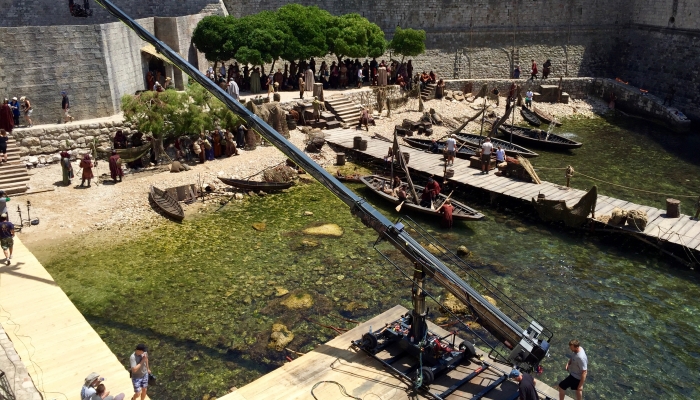 US television series Knightfall, directed by Douglas MacKinnon and produced by the US A+E Television Networks and Czech Stillking Films started filming in Dubrovnik on Monday, 27 June.
This History Channel's ten-episode drama series is set during the Crusades and explores the tales of the Knights Templar. For three days of filming in Dubrovnik, the series will spend approximately HRK 9 million (EUR 1.2 million). Through Croatia's 20% filming incentive the production will benefit from a return of investment of the overall budget spent in the country, amounting to appx. HRK 1.7 million (EUR 232,000).
For the filming in Croatia the production relies on 135 Croatian technicians and crew, among which are: Production Manager Sanjin Krapinec, Unit Manager Alan Koletić, Art Director Ivo Hušnjak, Location Manager Marijan Baković, Extras Casting Director Saša Vukosav, and many others.
Servicing is provided by Croatian Pakt Media.
Tom Cullen (Downton Abbey) stars as Landry, a veteran warrior of the Crusades, who becomes the leader of the Templars and serves as the driving force behind their quest to retrieve Christianity's most prized relic: The Holy Grail.
Joining the cast are Bobby Schofield (Black Sea, Our World War) as Parsifal, a young man of ordinary birth who will join the Knights Templar seeking revenge, but ultimately finds a higher purpose; Sabrina Bartlett (DaVinci's Demons, Poldark) as Princess Isabella, Queen Joan and King Philip's daughter, her upcoming wedding stands to forge a powerful political alliance for France; Julian Ovenden (Downton Abbey, Person of Interest, The Colony) as De Nogaret, King Philip's Machiavellian lawyer and right hand man; Sarah-Sofie Boussnina (The Bridge, The Absent One) as Adelina, as a child she was rescued in the Holy Land by the Templar Knights, but now in her early 20s, she lives on the streets of Paris as a thief; Padraic Delaney (The Wind That Shakes the Barley, The Tudors) as Gawain, once the greatest swordsman of the Templar Order whose role with them is at a crossroads; Simon Merrells (Spartacus, Dominion) as Tancrede, a veteran sergeant fanatically devoted to the Templar Knight cause and Olivia Ross (War and Peace, Blowing Louder than the Wind , Father of My Children) as Queen Joan of Navarre, Queen of France and Queen Regnant of Navarre, a devoted mother, warrior, and a formidable diplomat and strategist.
Dominic Minghella (UK) has signed on as an Executive Producer and showrunner for the series.
After Croatia, the production moves on to Prague for the rest of the shoot.
Image: Pakt Media