Final Cut of Feature Film Night Boats by Igor Mirković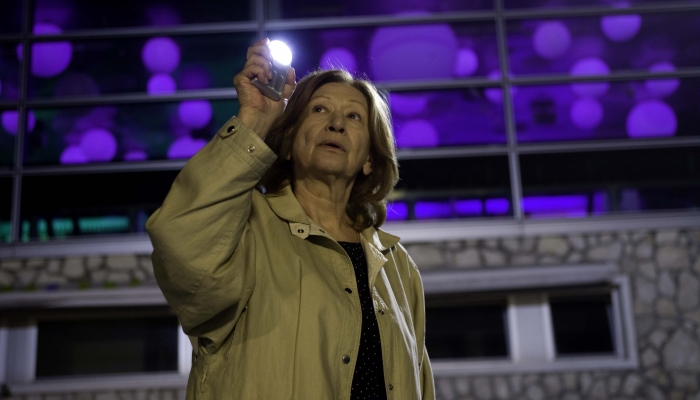 After six weeks of filming on locations in Zagreb, Rijeka, Opatija, Crikvenica, Kalinovac, Jarče Polje, Mrežnica river and Rugvica, the final scene of the feature live action film Night Boats by director and writer Igor Mirković was filmed.
This love story between two nursing home tenants stars Ana Karić and Radko Polič, joined by the dream team of actors consisting of Bogdan Diklić, Renata Ulmanski, Lana Barić, Pero Kvrgić, Jadranka Đokić, Živko Anočić, Ante Jureško, Angel Palašev, Jimmy Stanić and 15-year-old Mijo Takač.
This is a film about the last chance for love happening to people who gave up everything. This is their last dance, last chance, last romance, says Mirković, the co-screenwriter together with Elvis Bošnjak.
Night Boats cinematographer is Silvestar Kolbas and assistant director is Ištvan Filaković.
The production company from Zagreb Studio dim, owned by Darija Kulenović Gudan and Marina Andree Škop, is the main producer of Night Boats, filmed in association with Bela film from Ljubljana and Delirijum from Belgrade. The film was financed by the Croatian Audiovisual Centre, MEDIA, City of Rijeka, Serbian Film Centre, Slovenian Film Centre, Viba film, HRT, TV Slovenia, and the largest European film fund Eurimages.

The Croatian premiere of this Croatian-Slovenian-Serbian coproduction is scheduled for January 2012.