Filming of Winnetou trilogy has wrapped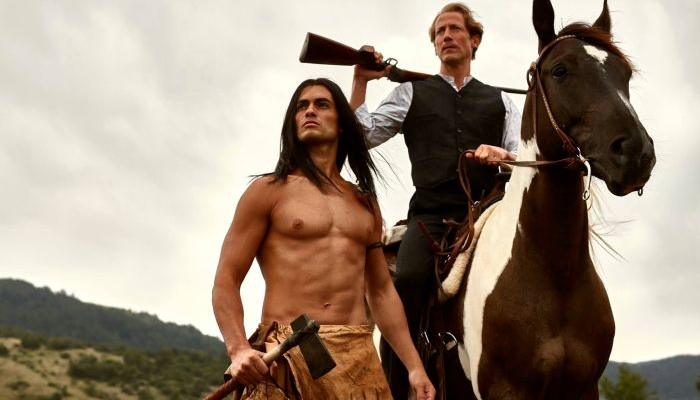 Filming of the trilogy about the Apache Indian chief brought to life in Karl May's books has successfully completed after a total of 67 days, at approximately 20 different locations. Production in Croatia was handled by Alex Productions, where 220 film professionals worked on set over the span of four months. Distribution is expected around Christmas 2016.
Producer Aleksandar Črček of Alex Productions says that the biggest challenges during filming were the remote locations, organizing a large number of extras and actors, filming major scenes using 70 horses and riders, as well as the construction of impressive sets at numerous locations. 'The incredible experience we gained, working on this project, is invaluable. Furthermore, this project has enabled priceless promotion for Croatia's tourism with over 30 000 overnight stays at all locations. And, as added tourist attractions, local communities will have available to them parts of the sets as well,' said Črček.
After wrapping the shoot in Croatia, the project moves to Germany where some of the extras and actors will complete filming. The production team will stay behind in order to wrap up the project and preserve some of the structures that will remain on location. 'Working with an international team, though extremely challenging, produced great quality. Moreover, considering this is one of the biggest projects filmed in Croatia in the last few years, we had no choice but to adapt, which wasn't significantly difficult since everyone has been extremely professional. All in all, it was a great experience,' Črček noted.
Shooting the Winnetou trilogy was made possible through the Croatian Audiovisual Centre's incentives program. Philipp Stölzl is the director of all three parts, the head screenwriter is Jan Berger, and the producer is Christian Becker. The film stars Wotan Wilke Möhring as Old Shatterhand, Nik Xhelilaj as Winnetou, Iazua Larios as Nscho Tschi, Milan Peschel as Sam Hawkens, Jürgen Vogel as Joseph Rattler, and Serbian actor Gojko Mitić as Magua/Tangua (from the original Winnetou cast from the 1960s). Croatian actors in the film include Csilla Barath Bastaić, Katarina Strahinić, Ivan Ožegović, Bojan Navojec and Marko Cindrić.
Croatian members of the filming crew and sector heads include production designer Damir Gabelica, costume designer Nevena Čaklović, production manager Dragan Josipović-Joss, first assistant director Vid Spindler, action scene coordinators Aldo Tončić, horse master Ivo Krištov, prop master Igor Stiković, special effects supervisor Branko Repalust, etc.
The first Winnetou film was shot in 1962. Nine more films had since been made by West German filmmakers in coproduction with Croatia's Jadran Film. Shooting locations included Paklenica National Park, Plitvice Lakes, Velebit, the canyons of Zrmanja and Vrlika, etc. The Return of Winnetou (Winne, tous Rückkehr), with Pierre Brice, starring as Winnetou in the 60s, was filmed in 1998. The trilogy which has been shooting the last few months in Croatia will be ready for distribution around Christmas 2016.
The incentives program for film/TV production (aka incentives measures) has enabled the filming of ten projects in Croatia in 2015. It is estimated that all productions have spent around 170 million HRK on Croatian products and services, which is double the amount from the previous year and surpassed the total income of the previous three years together since the program was first initiated.