Filming of Mamma Mia! Here We Go Again wraps on Vis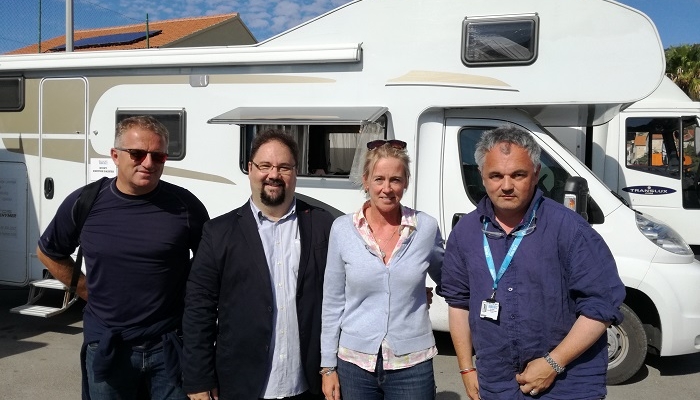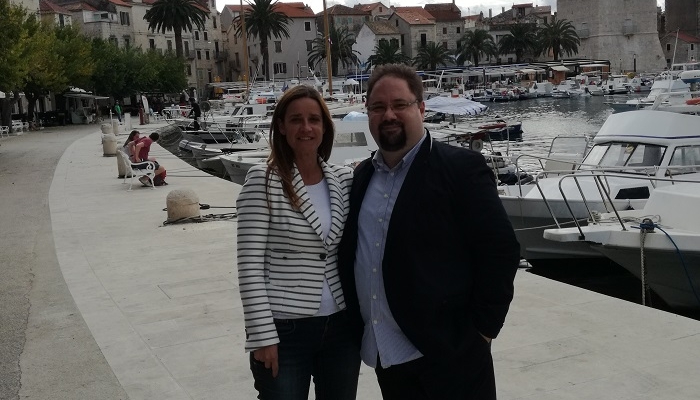 Director of the Croatian Audiovisual Centre, Daniel Rafaelić, visits set on last day of shooting.
The filming of Mamma Mia! Here We Go Again, the sequel to the 2008 blockbuster hit, wrapped on Tuesday on the Island of Vis. There were a total of 24 filming days, and more than 270 Croatian film professionals and extras were engaged.
Daniel Rafaelić, director of the Croatian Audiovisual Centre, paid a visit to Vis on the last day of shooting. He spoke to executive producer Nicky Kentish Barnes about the experience of filming in Croatia. 'I am so pleased with the professionalism I witnessed on set, as well as in the preparations for shooting. The Croatian filming crew displayed a high level of professionalism and work ethic in cooperation with foreign partners. A lot of credit is due also to the flawless assistance and logistics provided by local authorities, and cooperation with Vis residence contributed to the sensational view of Croatia in Mamma Mia 2! Here We Go Again. I am especially pleased with the constructive efforts of Croatian film professionals to increase their position in foreign productions as well as insisting on equal relations between foreign and local professionals. In the end, I am especially proud of the incredible social responsibility the local production displayed enabling students in Vis schools studying media culture to visit the set. This has shown, once again, that the incentives programme for foreign productions in the Republic of Croatia, with obvious positive professional, vocational and economic indicators, have become an integral part of everyday education of future cultural creators and consumers,' said Rafaelić.
Ol Parker wrote and is directing Mamma Mia! Here We Go Again, the producers are Judy Craymer and Gary Goetzman (also producers of the original musical), while the composers are also the executive producers and founders and members of the Swedish group ABBA Benny Andersson and Björn Ulvaeus. Along with the original cast including Meryl Streep, Pierce Brosnan, Colin Firth, Stellan Skarsgård, Julie Walters, Christine Baranski, Amanda Seyfried and Dominic Cooper, the sequel will also feature Lily James, Josh Dylan, Jeremy Irvine, Alexa Davies and Jessica Keenan Wynn.
The film is set to premiere in the summer of 2018.
Cover photos: Diego Zanco, Daniel Rafaelić, Nicky Kentish Barnes, Nick Fulton; Daniel Rafaelić and Tonka Ivčević (Mayor of Komiža)