Filming of Caught in Flight starring Naomi Watts begins in Croatia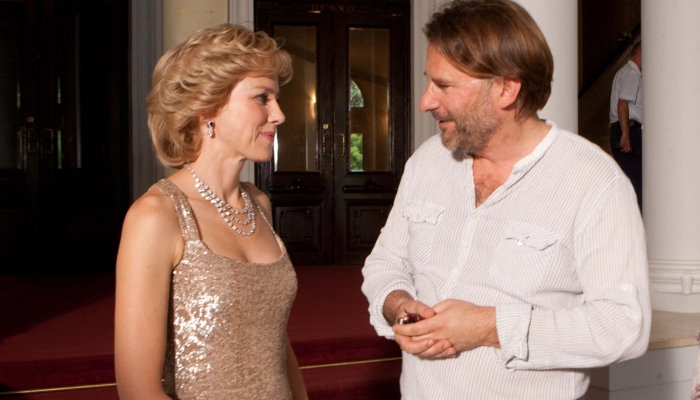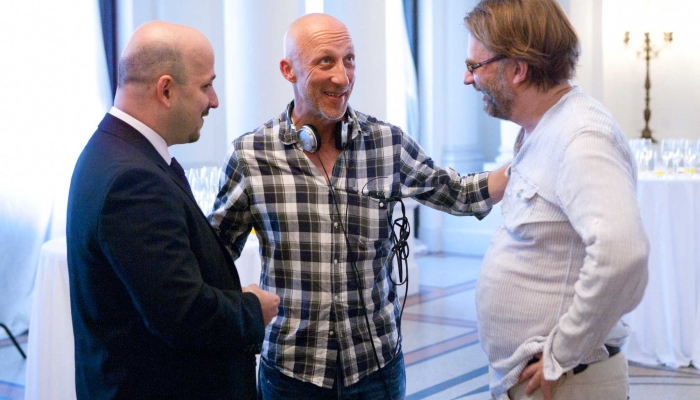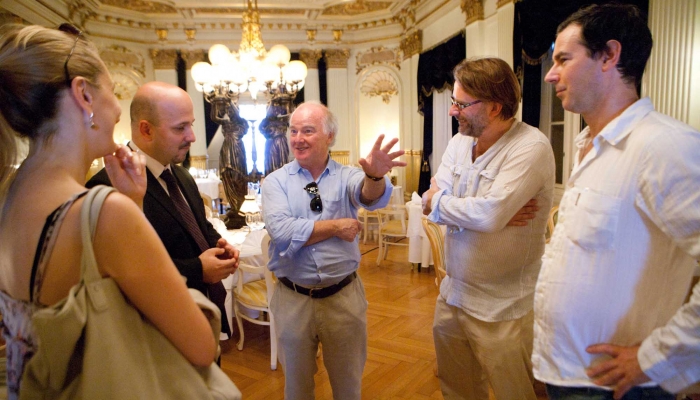 On 30 June in coastal town Opatija the cast and crew gathered to film the biography of Lady Diana, entitled Caught in Flight, directed by Oliver Hirschbiegel and starring Naomi Watts in the title role. The film is produced by Ecosse Films from London in co-production with Croatian coproduction company MP-filmska produkcija.
Caught in Flight is a biopic that records the last two years of Diana's life, before the fatal car crash in Paris in 1997. It also focuses on the princess's secret affair with doctor Hasnat Khan. Lady Di will be portrayed by Oscar-nominated actress Naomi Watts (21 Grams, Mulholland Drive, J. Edgar), and Khan by a ladies' favourite, Naveen Andrews (The Brave One, TV series Lost).
After Opatija, the filming continued in Zagreb, and Croatia 'plays' four different locations – France, Australia, United Kingdom, and Bosnia and Herzegovina. The completion of filming in Croatia is expected on 15 July.
British producers Douglas Rae and Robert Bernstein, actress Naomi Watts and the Croatian producer Igor A. Nola were welcomed by Head of the Croatian Audiovisual Centre Hrvoje Hribar and Minister of Entrepreneurship and Crafts Gordan Maras.
The British producers' budget for the Croatian shoot amounts to four million kuna, whereas the entire production weighs more than 10 million dollars, said Maras, adding that he personally wanted to support this kind of projects, i.e. direct inward foreign investments that help to promote our tourism.
Numerous co-productions we yet expect in Croatia are a result of normative solutions and practical promotion undertaken by the Croatian Audiovisual Centre from 1 September 2010 to this day, said Hrvoje Hribar.
The British co-production company Ecosse Films was motivated to come to Croatia by outstanding locations, investment incentives for audiovisual production, i.e. the return of investment amounting to 20 per cent, introduced this year, as well as a high level of professionalism demonstrated by local filmmakers. Filming is extremely expensive and therefore it is important that everything works well, said producer Douglas Rae. The rich portfolio of Ecosse Films boasts works such as Mrs Brown with Judi Dench and Billy Connolly, Becoming Jane with Anne Hathaway, and the recently completed Nowhere Boy by Sam Taylor Wood.
There are 130 Croatian professionals working on this film. We are very pleased with the entire organisation and Croatian film workers' expertise. Everyone is quick and professional and the director, known for his demanding character, is more than pleased with the Croatian team, said Robert Bernstein.
High resolution photographs can be downloaded here.
All additional information is available at press@havc.hr.
Cover photos: Naomi Watts and Hrvoje Hribar; Gordan Maras, Oliver Hirschbiegel and Hrvoje Hribar; Tatjana Aćimović, Gordan Maras, Douglas Rae, Hrvoje Hribar and Robert Bernstein