Feature Film Translator finished filming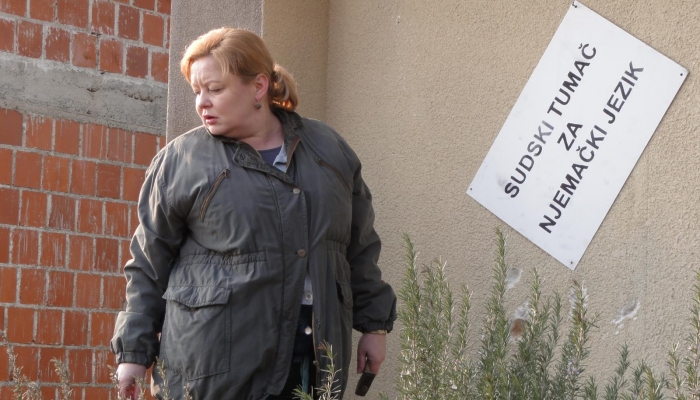 After five weeks of filming on locations in Osijek, Baranja, Jasenovac, Karlovac and surroundings, on Tuesday, 15 March in Zagreb, the filming of Translator by Biljana Čakić Veselič, produced by Inter Film and Croatian Radio and Television was completed.
This film is a representation of war from the point of view of the protagonist Vera Kralj, an ordinary woman faced with the atrocities of war in autumn and winter 1991, when Slavonia witnessed the fiercest battles. Vjera lives in her dilapidated home on Osijek's front lines working as a court interpreter. Her husband leaves for Zagreb to get away from the war, while her son Krsto wishes to get as close to the battlefield as he possibly could and volunteers.
The film stars Ksenija Marinković, Nenad Cvetko and Hrvoje Perc (introducing), as well as Vera Zima, Sreten Mokrović, Darko Milas, Nenad Palaček-Papageno, Goran Navojec, Sandra Lončarić, Vilim Matula, Bojan Navojec, Božidarka Frait, Mladen Vulić, Draško Zidar, Barbara Prpić, Aljoša Vučković and others.
The script was based on a true story, following the motives from the collection of short stories Frezije i još ponešto by Osijek writer Lydia Scheuermann Hodak. In addition to the author, the screenplay was adapted by Branko Šomen and Biljana Čakić Veselič. The producer is Ivan Maloča, cinematographer Slobodan Trninić, set designer Mario Ivezić, costume designer Željka Franulović, make-up artist Laura Buljan and editor Veljko Segarić.
The film is co-funded by the Croatian Audiovisual Centre.