Feature film Flower Square by Krsto Papić Begins Filming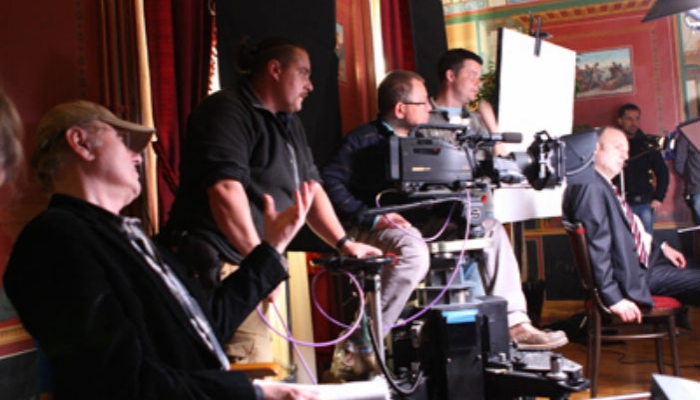 On Sunday, 10 April 2011, on locations in Zagreb, Krsto Papić began filming his feature film Flower Square (working title).
The action takes place in the present, while the story revolves around an average family from Zagreb that accidentally becomes a mafia target and their efforts to escape from their reach. The film was written by Mate Matišić, based on his drama Balloon, that premiered in December 2009 at the Exit Theatre, and the documentary film Citizens in Flower Square by Krsto Papić, portraying the murder of an innocent victim by the name of Zoran Domini in the city centre in 1999. This documentary had its premiere at this year's ZagrebDox.
This is Krsto Papić's tenth feature narrative. He also directed acclaimed films, such as Handcuffs (1969), Izbavitelj (1976), Tajna Nikole Tesle (1980), Život sa stricem (1988), Kad mrtvi zapjevaju (1998).

Flower Square will star Dražen Kühn, Dragan Despot, Mladen Vulić, Anja Šovagović, Marija Škaričić, Matija Prskalo, Goran Grgić and Ivica Zadro. The cinematographer is Branko Cahun, set designer Mario Ivezić, costume designer Lena Andrijević, make-up artist Irena Hadrović, and production manager Mario Orešković.

The entire film will be shot on locations in Zagreb, while the filming completion is scheduled for 20 May 2011. The film is produced by Ozana Film d.o.o. and Croatian Radio and Television. It is co-funded by the Croatian Audiovisual Centre.