Dubravka Turić's Cherries premieres in Cannes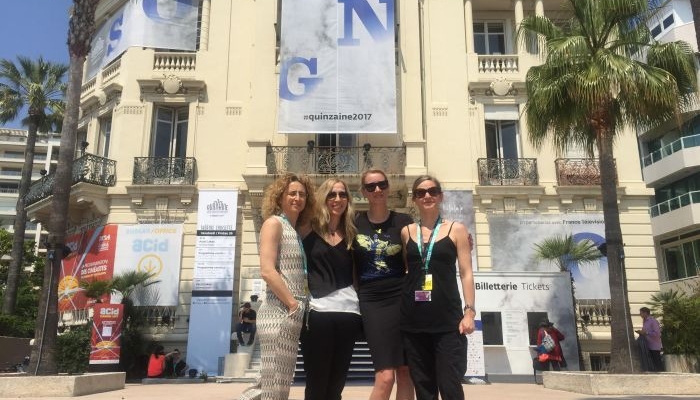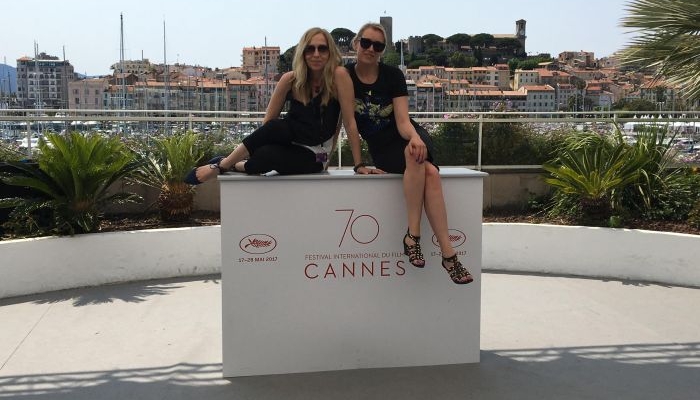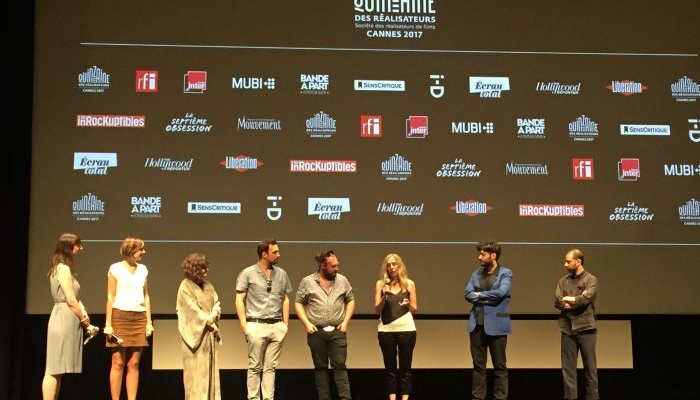 May 26, Cannes – The short film Cherries, directed by Dubravka Turić and produced by Kinematograf, premiered on Friday in the Directors' Fortnight ("Quinzaine des Réalisateurs") programme at the Cannes Film Festival. The programme presents new names in film directing with a strong and unique poetic. The programme also screens new films by renowned directors – this year including Abel Ferrara, Philippe Garrel, Sean Baker and others.
'We were so excited ahead of the screening, and our impressions after are great. The audience's reaction was very emotional, which is extremely important to me, because it proves that our theme communicates to international viewers as well,' said Dubravka Turić, who attended the premiere with actress Lana Barić, screenwriter Jelena Paljan, and producer Dijana Mlađenović.
Head of the Croatian Audiovisual Centre Daniel Rafaelić said, 'The well-deserved success of Cherries shows that Dubravka Turić is able to take a local theme and touch upon universality. Cherries has shown that, yet again, it is impossible to avoid Croatian film in the world.'
Cherries is a film about growing up, and is set in the Dalmatian Hinterland. A carefree summer for Jakov is slowly eroded by tense family relations, and a series of events that end in tragedy will stir within him an emotional rebellion against adults, as well feelings of his own guilt.
The film is based on motifs found in the story by writer and poet Olja Savičević Ivančević. Dubravka Turić is both the film's director and editor, the cinematographer is Radislav Jovanov Gonzo, the screenwriter is Jelena Paljan, the producer is Dijana Mlađenović, while the film stars Roko Glavina, Lana Barić, Nikša Butijer, Milivoj Beader, Areta Ćurković, Franko Jakovčević and Donat Zeko. Co-financed by the Croatian Audiovisual Centre, the film is part of the omnibus Deep Cuts, produced by Kinematograf.
The Directors' Fortnight ("Quinzaine des Réalisateurs") is held in parallel with the Cannes Festival. The programme takes place from May 18th to 28th, and more information can be found here.
High resolution photos from the film, videos and press book can be found here.
Cover photos: The film's team in Cannes
*High resolution photographs from Cannes can be found here.