Croatian films and filmmakers at 70th Cannes Film Festival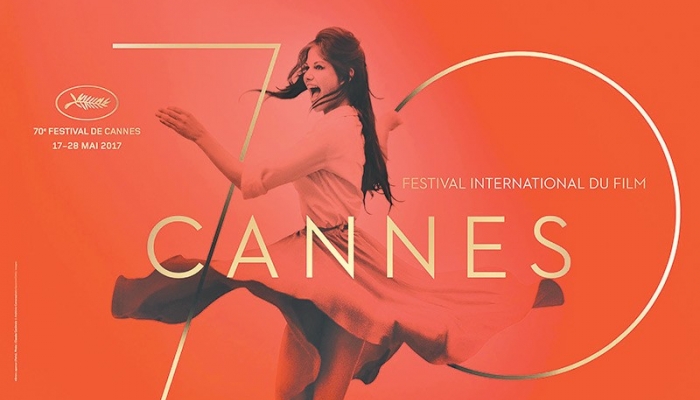 The 70th Cannes Film Festival, taking place from May 17th to 28th, will screen Dubravka Turić's short film Cherries in the Directors' Fortnight ("Quinzaine des réalisateurs") programme, while the Croatian Audiovisual Centre will again, this year, promote Croatian cinematography at the Film Market.
Directors' Fortnight: Cherries by Dubravka Turić
The short film Cherries, directed by Dubravka Turić and produced by Zagreb's Kinematograf, is a story, set in the Dalmatian hinterland, about growing up. A carefree summer for Jakov slowly erodes under the pressure of tense family relations, and a series of events that end in tragedy will awake within him an emotional rebellion against grown-ups, as well as a sense of his own guilt.
The film is based on motifs found in the story by author and poet Olja Savičević Ivančević. The screenplay is by Jelena Paljan, the cinematographer is Radislav Jovanov Gonzo, while Dubravka Turić, besides directing the film, is also the film's editor, and Dubravka Premar is the sound designer. The art director is Petra Poslek, the costume designer is Morana Starčević, and the film stars Roko Glavina, Lana Barić, Nikša Butijer, Milivoj Beader, Areta Ćurković, Franko Jakovčević and Donat Zeko. The producer is Dijana Mlađenović of Kinematograf.
The 49th Directors' Fortnight ("Quinzaine des réalisateurs") will, take place from May 18th to 28th, in parallel with the festival in Cannes. The programme introduces new names in directing with a strong and unique poetic. Throughout its history, this programme directs the attention of the wider audience and critics toward some of today's most successful film directors including Werner Herzog, Martin Scorsese and Ken Loach.
The Croatian Audiovisual Centre in Cannes
For ten years now, the Croatian Audiovisual Centre, has been promoting Croatian cinematography at the Film Market (Marché du film). This year, Bojana Burnać's feature documentary film My Life Without Air will be shown in the market-screenings section. The film had its world premiere at the prestigious HotDocs International Festival of Documentary Film in Canada. Furthermore, this year at the market, representatives of the Centre will, through publications, meetings, digital platforms and market-screenings, pitch completed Croatian films of all lengths and genres to film professionals – buyers and festival selectors. The Centre will also be available – with logistics and lobbying – to all Croatian authors and producers in Cannes who will be negotiating current and future projects.
What's Cooking in Croatia? II/2017 was published to promote current Croatian film productions, with a focus on new Croatian films. The publication is available at this link.
Short Film Corner
With the aim of promoting short film, the Croatian Audiovisual Centre has secured a spot in the Short Film Corner – a platform for meeting, networking, exchange of ideas and promotion between professionals on the short film scene. The films include 13+ by Nikica Zdunić, Baby Tooth by Saša Ban, Gamer Girl by Irena Jukić Pranjić, Half a Man by Kristina Kumrić, I Would Leave Everything Here by Ivan Faktor, Into the Blue by Antoneta Alamat Kusijanović, The Last Quest by Božidar Trkulja, Red Riding Hood Redux by Danijel Žeželj, Scarlet by Dijana Mlađenović and They Just Come and Go by Boris Poljak.