Croatian film at this year's Cannes: Dubravka Turić's Cherries in Directors' Fortnight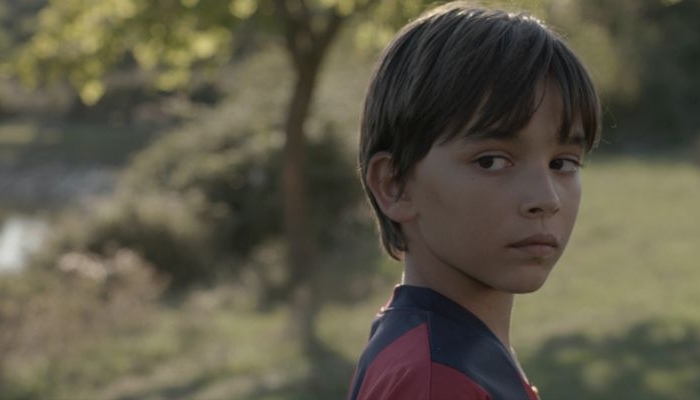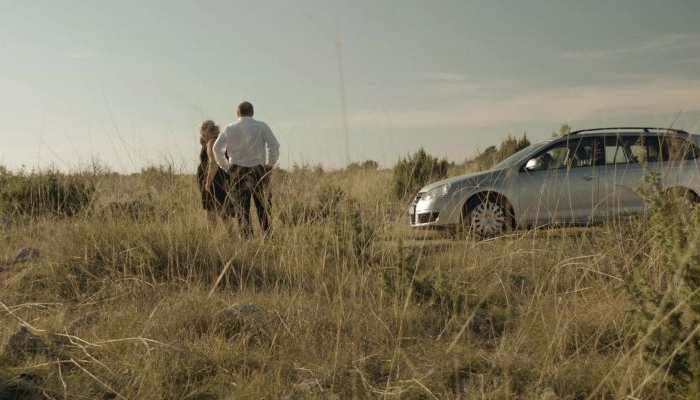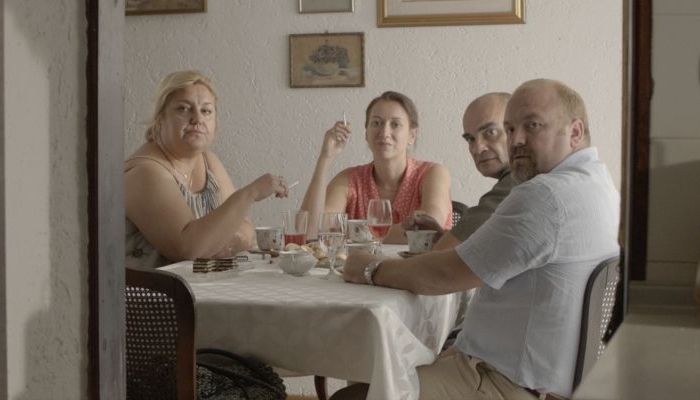 Dubravka Turić's short film Cherries has been selected to screen in the Directors' Fortnight (Quinzaine des Réalisateurs), a parallel programme of the 49th Cannes Film Festival, taking place from May 18th to 28th, 2017.
After her film Belladonna was screened at the 72nd Venice International Film Festival, where it won Best Short Film, director Dubravka Turić will, with her second film, again be participating at yet another significant film festival. The Directors' Fortnight, established in 1969, is a parallel section of the Cannes Film Festival, and screens the best new international films.
'I am incredibly happy and excited. The short film programme into which we have been selected includes ten films from thousands that have applied, so even just being selected is a huge honour. We can't forget that, for a number of years now, Croatian film has a continuous presence in Cannes. Outstanding films such as The Chicken by Una Gunjak, The High Sun by Dalibor Matanić, and last year's fantastic film The Beast by Miroslav Sikavica have definitely generated increased interest in Croatian film. Congratulations to everyone, first and foremost to the Croatian Audiovisual Centre, who has, for years, built the foundations for this creative rise of Croatian film,' said director Dubravka Turić.
Acting director of the Croatian Audiovisual Centre Daniel Rafaelić agrees. He states that, 'Croatian cinematography has, for the fourth year now, been present at one of the world's most important festivals. It is excellent news that Dubravka Turić's Cherries will be screened in the Directors' Fortnight at Cannes. This shows, once again, that Croatian film has become a permanent fixture in some of the most diverse programmes of the biggest film festivals. This great Croatian cultural success is also a big compliment to the whole Croatian film community, whose continuous work is recognized by selectors of A-list festivals. This success of Croatian film is just another reminder that the institutional and well-thought out investment into the production and promotion of Croatian film continues to produce excellent results.'
Cherries is a film about growing up, and takes places in the Dalmatian hinterland. Young Jakov's carefree summer is gradually disturbed by tense familial relations, and the series of events that end in tragedy will, within Jakov, arouse an emotional rebellion against adults, as well of feelings of his own guilt. The film is based on motifs found in the story by author and poet Olja Savčević Ivaničević.
Dubravka Turić adds that the decision to work on this project is the product of circumstance, because producer Dijana Mlađenović and screenwriter Jelena Paljan sent her the script, which she could not get out of her head once she read it. 'It has been a long time since something has shaken me like this and I felt that I both wanted and needed to make this film. Besides the fact that the story itself is incredibly strong and current, the setting within which it takes place is also very dear to me. Cooperation among the whole creative team was excellent, while filming was very demanding and intense, but at the same time very fulfilling. I was lucky to have gathered such and incredible team of dedicated individuals and exceptional professionals. We worked our hearts out and I am so glad that the film is being recognized in this way,' Turić notes.
'Dubravka read the early version of the script for Cherries and from her initial reaction it was clear that she was the right person to direct this film. She experienced the script in the way I had imagined, and to have the director's and screenwriter's views so in-sync does not happen often. Besides, Dubravka is a director that deeply respects the work of a screenwriter, and so she often sought my advice in preparing for the film, talking about the cast, location, etc. But, the biggest and final proof that someone is the right choice for director is the film itself, which is definitely the case for Cherries,' said screenwriter Jelena Paljan.
One of the main roles is played by Lana Barić (You Carry Me, Trampoline) who was not surprised by this latest recognition of Turić's work. 'I've worked before with Dubravka and her previous film Belladonna, and I would always happily collaborate with her on her projects. She is incredibly talented and I trust her both as a person and as an author. Areta, Milivoj, Nikša and our little Roko are a dream team. We filmed in Šibenik and the surrounding areas and it was wonderful.'
Dubravka Turić is not only the film's director but is its editor as well. The cinematographer is Radislav Jovanov Gonzo, the screenwriter is Jelena Paljan, and the producer is Dijana Mlađenović. The film stars Roko Glavina, Lana Barić, Nikša Butijer, Milivoj Beader, Areta Ćurković, Franko Jakovčević and Donat Zeko.
'This project is a true example of creative production. Cherries are a part of a future omnibus entitled Deep Cuts with a common theme of violence in all its presence and consequences. The whole project came about through the production initiative of choosing a theme, writing workshops and gathering creative teams. Being selected to Cannes is just proof that everything on this path was in accordance with the high standards of creative production and individual, as well as team authorial work,' added producer Dijana Mlađenović.
The Directors' Fortnight is held in parallel with the Cannes Film Festival, and screens short, feature and documentary films from across the globe. Historically, this programme has shifted the attention of both the public and critics towards some of the most successful directors today. Last year, Miroslav Sikavica's film The Beast was screened, and won, in this programme. Included in this year's programme are new films from Claire Denis, Bruno Dumont, Abel Ferrara, Phillipe Garrel, Sean Baker, Sharunas Bartas, Amos Gitai and others.
Cherries, part of the omnibus Deep Cuts produced by Kinematograf, is co-financed by the Croatian Audiovisual Centre.
*High resolution photos from the film, video clips and press book are available at this link.
Details on the Directors' Fortnight are available here.