Croatian films and filmmakers at 24th Sarajevo Film Festival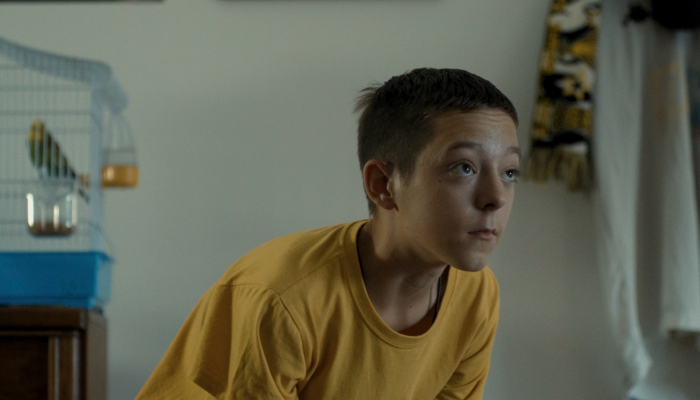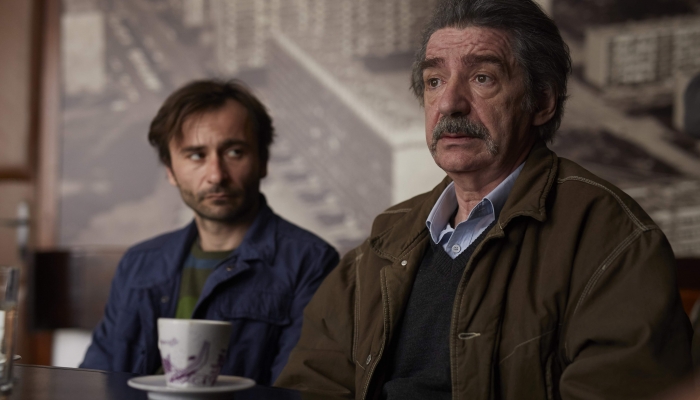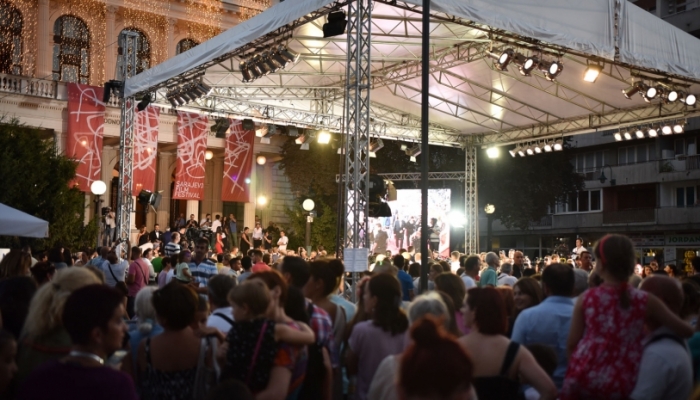 This year's Sarajevo Film Festival, August 10th to 17th, will feature a number of Croatian films and minority co-productions in various competition and non-competition programmes. Some of the films will be having their world premieres in Sarajevo. Furthermore, Croatian filmmakers will be participating in the industrial segment of the festival.
Three Croatian films will be competing in the feature film category for a Heart of Sarajevo Award. All Alone by Bobo Jelčić will be having its world premiere in this competition. The film is a Dutch-Bosnian & Herzegovinian-Serbian-Montenegrin-Croatian co-production (Croatian co-producer – Spiritus Movens). All Alone is about Marko, played by Rakan Rusaidat, and the emotional layering that follows divorce. Custody of his child has been awarded to the mother, but the father would like that both he and the mother spend and equal amount of time with their child.
Antonio Nuić's film Mali will have its international premiere in Sarajevo this year (producer – Propeler Film; co-producer – Alka Film). The film is a kind of sequel to the cult 2004 short film series Seks, piće i krvoproliće (Sex, Drinks and Bloodshed). Mali is a crime drama laced with dark humour where a father, after spending four years in prison, does all he can to retain custody of his son.
Screening in the same category is Ognjen Glavonić's The Load, a Serbian-French-Croatian-Iranian-Qatari co-production (Croatian co-producer – Kinorama, Zagreb). The Load premiered at this year's Cannes Film Festival in the parallel section 'Directors' Fortnight' ('Quinzaine des réalisateurs'). The film's screening in Sarajevo will also be its regional premiere. The Load is about a truck driver (played by Leon Lučev), and is set during the NATO bombings of Serbia in 1999. Vlada, the truck driver, has been given the task of transporting a mysterious load from Kosovo to Belgrade, and he drives it through unknown territory ravaged by war.
The documentary film competition will screen the Nebojša Slijepčević's award-winning film Srbenka (producer – Restart). Croatian co-productions in this category include the Croatian-Swedish film Ikea for YU (Croatian co-producer – Croatian Film Association) by Marija Ratković Vidaković and Dinka Radonić which will have its world premiere in Sarajevo along with Sisters by Zdenko Jurilj. Sisters is a Bosnian & Herzegovinian-Croatian co-production (Croatian co-producer – Olimp Productions). Occupied Cinema, by Senka Domanović, will have its international premiere in this same category. The film is a Serbian-Croatian co-production (Croatian co-producer – Nukleus Film). Finally, the Croatian-Dutch co-production 90 Seconds in North Korea by Ranko Pauković, also competing for Best Documentary, will have its regional premiere in Sarajevo.
Competing for Best Short is the Croatian film White Bone Death by Filip Mojzeš which will have its world premiere at the festival. Deep Cuts will have its international premiere out of competition in Sarajevo. The film is by Dubravka Turić, Filip Mojzeš and Filip Peruzović. Both films are produced by Kinematograf.
Cold War, a film directed by Pawel Pawlikowski, and partly shot in Split, will open the 24th Sarajevo Film Festival on August 10th.
The international competition juries will include renowned Croatian filmmakers: actress Judita Franković Brdar (Feature Film Competition Jury), and writer and director Antoneta Alamat Kusijanović, last year's Heart of Sarajevo winner in the short film category (Short Film Competition Jury).
Croatian film professionals will also be participating in Sarajevo's industrial segment. Đure Gavran's One of Us is one of five documentary film projects currently in development selected into the Docu Rough Cut Boutique programme. Talents Sarajevo 2018 will include four Croatian film professionals: Hrvojka Begović (actress), Hani Domazet (director), Katarina Prpić (producer) and Daria Keršić (screenwriter).
More on this year's Sarajevo Film Festival is available at the festival's official website.
Cover photos: Scenes from Mali; All Alone; Sarajevo Film Festival