Participants selected for Talents Sarajevo 2018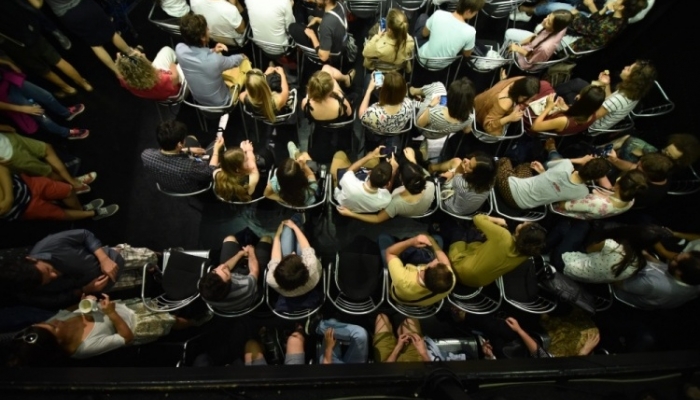 The 12th annual Talents Sarajevo, to be held in parallel with the 24th Sarajevo Film Festival, will host 61 prospective actors, cinematographers, directors, editors, film critics, producers and screenwriters from South Eastern Europe and South Caucasus. Among them are four Croatian professionals: Hrvojka Begović (actress), Hani Domazet (director), Katarina Prpić (producer) and Daria Keršić (screenwriter).
This year, Talents Sarajevo participants come from 13 of 19 countries included in the programme: Armenia, Bosnia & Herzegovina, Bulgaria, Croatia, Cyprus, Georgia, Greece, Hungary, Kosovo, Macedonia, Romania, Serbia, Slovenia and Turkey. The number of participants, compared to last year, decreased to 61, while there was a record number of applications (398) this year, thus making competition stronger than ever before.
The proportion of participants this year is equal to that of last year, so that one to ten participants come from each country; Greece has the largest number of participants (10), followed by Romania and Turkey with eight per country, and Serbia with six. This year will include four film professionals from Croatia: Hrvojka Begović (actress), Hani Domazet (director), Katarina Prpić (producer) and Daria Keršić (screenwriter).
A full list of the Talents Sarajevo 2018 participants is in the document available on the right side of this text.
Talents Sarajevo 2018 offers participants a rich programme which includes master lectures, discussions, practical workshops and film screenings which will be organized during the Sarajevo Film Festival. Specific programme modules aimed at film workers with various professional profiles, participation of renowned international film experts, and Pack&Pitch and Script Station laboratories for project development stand out with their specifically conceptualized approach to mentorship and support which Talents Sarajevo provides to unestablished regional talents.
Talents Sarajevo was launched in cooperation with the Berlin International Film Festival and the Berlinale Talents programme. During the last ten years, the programme has continuously developed and grown into a regional intersection for connecting and training prospective film workers. Besides gathering young filmmakers and offering them an opportunity for professional development, this platform allows participants to become familiar with works by established experts, informs them of contemporary processes in the film industry and arts, and presents them to regional and international film communities.
The programme will be held in parallel with the Sarajevo Film Festival which takes place from August 10th to 17th, 2018.