'Borgia' Season 3 Shooting in Dubrovnik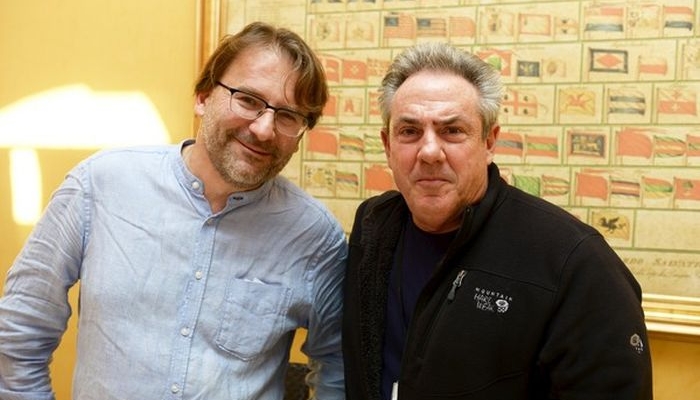 Dubrovnik, 13 January – The French-German-Czech period TV series Borgia started shooting on several location in Dubrovnik. Producer Rick McCallum and Head of the Croatian Audiovisual Centre Hrvoje Hribar presented the shooting on a press conference earlier this week.

After Game of Thrones, Dubrovnik becomes the set of yet another high-budget international project. The French-German-Czech series Borgia season 3 presents the plots of the infamous family and their fight for power in renaissance Italy. The leading role of Rodrigo Borgia is played by John Doman, known for his appearances in the cult shows Oz and The Wire, his son Cesare is Mark Ryder, and daughter Lucrezia Isolda Dychauk. The company Pakt Media is in charge of the Dubrovnik shooting, made possible thanks to the Croatian Audiovisual Centre and its incentive measures.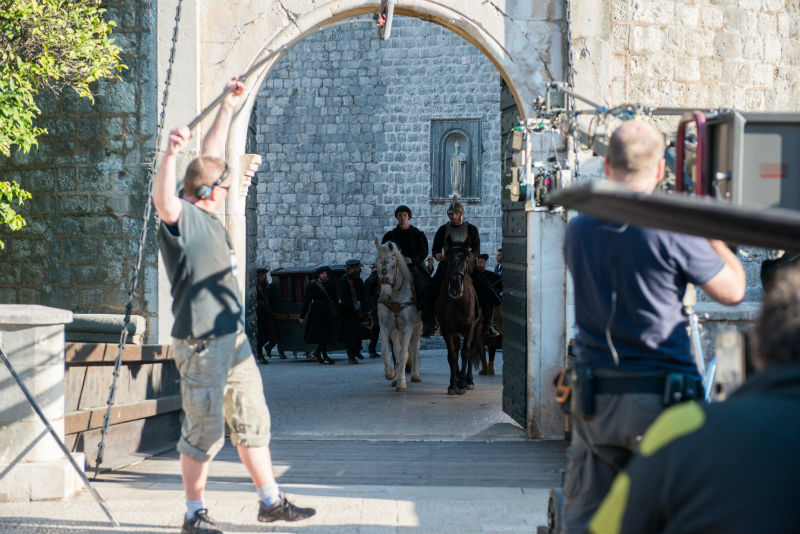 A scene from the set, photo: Marin Šperanda

Two locations were presented to the media: the Rector's Palace and Pile Gate, and producer Rick McCallum spoke about the show. McCallum is a film and TV professional who produced the revised issues of George Lucas's Star Wars for the big screen and also worked with him on the production of the action film Red Tails, filmed on several locations of Istria. McCallum's TV career includes collaborations with the cult TV author Dennis Potter on The Singing Detective, BBC's innovative 1986 TV series which had a great impact on the development of TV narration.

"My production manager has already made five films in Croatia and this is my second film. Working in Croatia was never a risk; there are only good experiences," said McCallum.

Just like Game of Thrones season 4, which was also filmed on locations in Dubrovnik, Borgia is a popular TV project which benefits from the Croatian Audiovisual Centre's incentive scheme – a system guaranteeing a 20 per cent return on the amount spent in Croatia for filming purposes.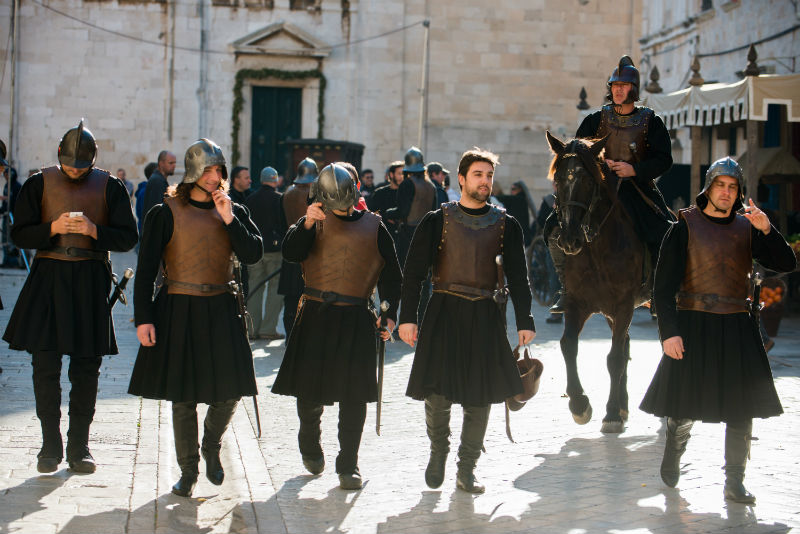 A scene from the set, photo: Marin Šperanda

"Borgia is paving the road to a serious EU product. Croatia plays the role of a significant bridge – as one of the three countries in the European Union that can offer authentic late 15th century architecture, meaning that in this sense we should be thankful to our ancestors. A fact worth mentioning is also that in about one month the filming of The Borgias will yield a profit of about 1.5 million Euros to the Croatian industry. Therefore, all elements show that we grasped Caerus by the tuft of hair," said Hrvoje Hribar.

Borgia shooting takes place in January on locations in Dubrovnik, Istria and the island of Pag, after which the production moves to Italy.

Photographs from the set and yesterday's press conference can be downloaded on this link. The photographer is Marin Šperanda.

Title photo: Hrvoje Hribar and Rick McCallum