Babajanja awarded at DocsBarcelona, Remember How I Used to Ride a White Horse at Vienna Shorts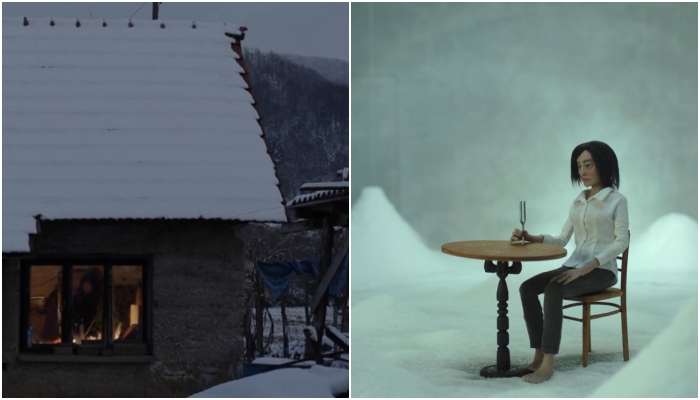 Ante Zlatko Stolica's documentary short Babajanja wins award at DocsBarcelona Festival, while animated short Remember How I Used to Ride a White Horse created by duo Ivana Bošnjak Volda and Thomas Johnson Volda goes home victorious from Vienna Shorts.
The 26th International Documentary Film Festival – DocsBarcelona screened 26 feature-length and 11 short documentaries in competition, while it is estimated that the festival cinemas and online platform recorded a total of 40 thousand viewers. The awards ceremony was held on 28th May and included an accolade for Babajanja created by Ante Zlatko Stolica. The Restart production has been awarded Best Film in the DOC section and received the Doc Around Europe Award.
Babajanja which is produced by Tibor Keser and Vanja Jambrović has to date won seven awards and recognitions, including a jury Special Mention at the Sarajevo Film Festival, the Audience Award at the Mediterranean Film Festival, Best Short at the Makedox Creative Documentary Film Festival, and the Oktavijan Award of the Croatian Society of Film Critics.
Next to Babajanja, animated short Remember How I Used to Ride a White Horse directed by creative duo Ivana Bošnjak Volda and Thomas Johnson Volda has been awarded Best Film in the international competition Animation Avangarde at the 20th at the International Short Film Festival Vienna Shorts.
"This metaphorical representation of psychological states of isolation and breaking away from them is conveyed in an innovative narrative style. Relations seem stuck in stillness or loops, layers of space and time. Figures and realities multiply and interlace. Will this world be saved by the power of medieval ideals of noble love?", said the jury statement.
Winning the Asifa Austria Award, directly qualifies it for the Academy Award in the Animated Short Film category, as well as for a European Film Award and BAFTA.
The festival in Vienna was held 1st – 6th June, while the winners, instead of an award statuette, received their "own" tree. The organisers have planted a tree in Vienna for each of the winners, who will receive a plaque with the exact location of the tree. Nearby, a special barcode will allow the passers-by to access and view the winning film.
Remember How I Used to Ride a White Horse is produced by Igor Grubić for Kreativni sindikat, while Bonobostudio is in charge of distribution. The film premiered in 2022 at the Ottawa International Animation Festival, since then winning four awards and screening at festivals across the globe (DOK Leipzig, Animateka, Bucheon International Animation Festival, SEEFest, Animatricks and many others), including an upcoming appearance at the Annecy Festival this June.
Cover photograph: (collage, left to right) scenes from Babajanja; Remember How I Used to Ride a White Horse