Antoneta Alamat Kusijanović receives Femme de Cinéma Award at Les Arcs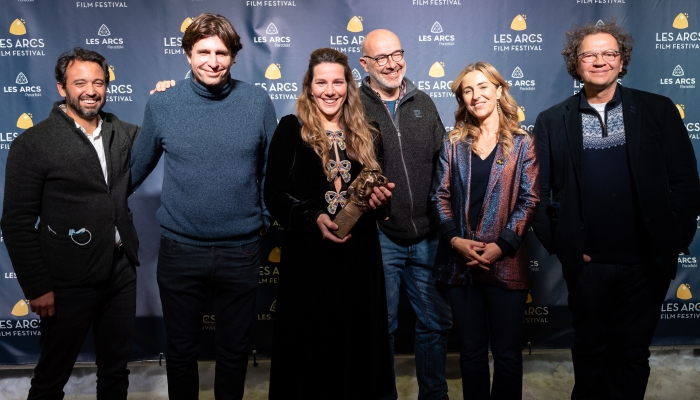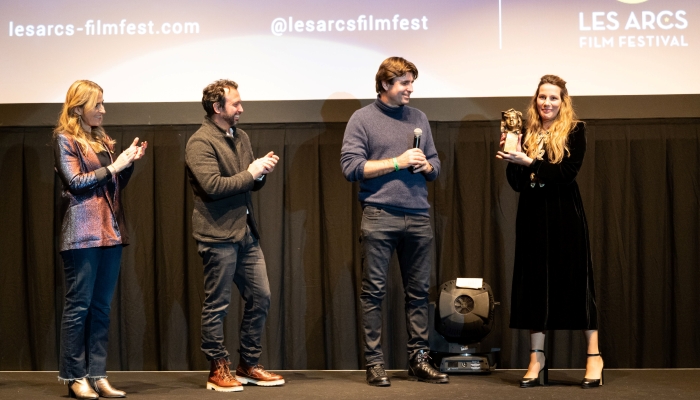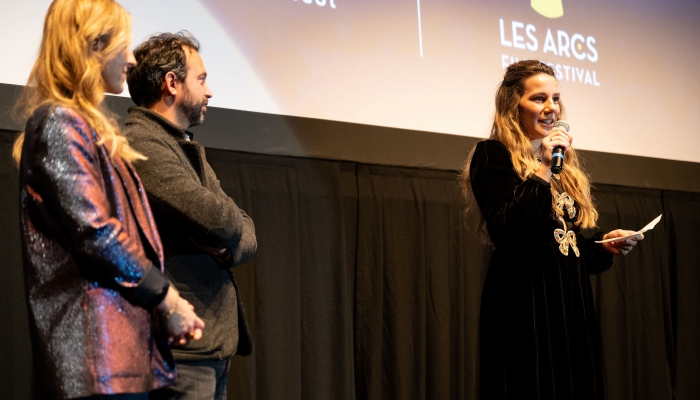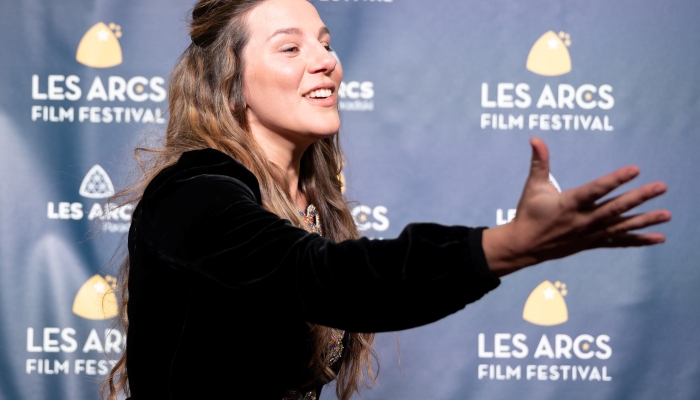 The Les Arcs European Film Festival, which ends at the Alpine ski resort on 18th December, to honour director Antoneta Alamat Kusijanović with the Femme de Cinéma Award for Murina, scheduled to screen in the festival's main competition programme. This is the ninth consecutive year the Les Arcs Festival will present the award devoted to female filmmakers for their exceptional contribution to the world of filmmaking.
"Due to the fact that women are still underrepresented in certain areas of filmmaking, the aim of this award is to raise awareness in the media, among film professionals and the wider community about the accomplishments of exceptional female directors. Following in the footsteps of Jasmila Žbanić, Lucie Borleteau, Malgorzata Szumowska, Iram Hacq, Claire Burger, Sarah Gavron and Agnieszka Holland, Antoneta Alamat Kusijanović joins the list of female directors to receive the Sisley/Les Arcs Femme de Cinéma Award", says the direction of the Les Arcs European Film Festival.
Antoneta Alamat Kusijanović is honoured with the Femme de Cinéma Award for her accomplished fiction feature debut Murina, which is screening in the official competition at Les Arcs.
In an emotional acceptance speech, Alamat Kusijanović mentioned the arduous, yet fruitful path she has had to take in making Murina, and expressed her thoughts on what it means to be a woman in the world of film, thus sending a powerful message to young women everywhere.
The entire acceptance speech is available in the attachment on the top right-hand side of this text.
Murina started its journey in the prestigious Directors' Fortnight section of the Cannes Film Festival, right away winning the Camera d'Or for best first film of the festival. This is the biggest accolade awarded to a Croatian film at Cannes since Croatia's independence. Murina continued its winning streak at a host of other festivals, from New York (Hamptons FF) winning Best Narrative Feature, all the way to the recent Grands Prix at CinEast in Luxemburg and Cinemamed in Brussels, as well as the Marcin Award at the Ale Kino! International Young Audience Film Festival in Poznań, Poland.
During 2019, Murina was shot on several locations around Croatia, such as the Kornati National Park, included among the five finalists of the European Film Commissions Network (EUFCN) European Location Award 2021. The best location will be selected by online popular vote, while you can cast your vote for Kornati on the following link.
Alamat Kusijanović co-wrote the script with Frank Graziano, while the cast is headed up by Gracija Filipović, Leon Lučev, Cliff Curtis and Danica Ćurčić. The film's producers are Danijel Pek (Antitalent) and Rodrigo Teixeira (RT Features), along with co-producers Zdenka Gold (Spiritus Movens), Jožko Rutar (SPOK Films) and Miha Černec (Staragara).
Cover photographs: Antoneta Alamat Kusijanović at Les Arcs European Film Festival
(*Courtesy of Les Arcs European Film Festival, photographs author: Maëva Benaiche)