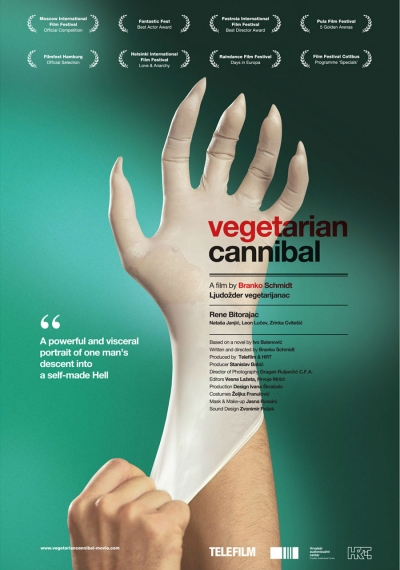 Danko Babić is an ambitious and amoral gynaecologist at Croatia's leading fertility clinic. When his colleague Bantić is appointed as head of the clinic, Babić starts a secret war to overthrow his rival. Distracted by his ruthless campaign he makes series of fatal mistakes that result in the death of a patient. A crooked coroner and a corrupt police officer cover up his misdeeds, while Babić grows increasingly dependant on drugs and alcohol. He begins performing illegal abortions on prostitutes who work for Jedinko, a gangster who controls the local drug and sex trade. When a prostitute dies following a botched abortion, the police become suspicious but Babić's dodgy contacts save him once again by destroying evidence. He forges test results to discredit his hated rival Bantić and replaces him as chief of staff at the clinic. Now that he finally has what he wants, our protagonist wants to cut his ties with the criminal underworld. But his 'friends' ask him for one more favour: an abortion for a woman who is heavily pregnant...
Director

Branko Schmidt

Screenplay

Branko Schmidt

Based on a Book by

Ivo Balenović – Ljudožder vegetarijanac

Cinematography

Dragan Ruljančić

Editing

Vesna Lažeta i Hrvoje Mršić

Production Design

Ivana Škrabalo

Costume Design

Željka Franulović

Sound Design

Zvonko Poljak

Cast

Rene Bitorajac, Zrinka Cvitešić, Nataša Janjić, Leon Lučev, Mustafa Nadarević, Slaven Knezović, Darija Lorenci, Ksenija Pajić, Zdenko Jelčić, Ljubomir Kerekeš, Ksenija Marinković, Melita Matijević, Krešimir Mikić, Emir Hadžihafisbegović, Rakan Rushaidat

Producer

Stanislav Babić

Production

Telefilm
Branko Schmidt (1957) studied economics before graduating from the Academy of Dramatic Art in Zagreb with a degree in film and TV directing. In 1988, he directed his first feature film Sokol Did Not Like Him, adapted from the play by Fabijan Šovagović, and won the Debutant of the Year Award at the Pula Film Festival. Throughout his career, Schmidt has directed plays, documentary films and children's television series. His feature film The Melon Route (2006) won numerous awards in Croatia, Grand Prix Golden Antigone for Best Score at the Montpellier IMMF, and was well received at film festivals around the world. Schmidt's feature film Metastases (2009), adapted from the novel by Ivo Balenović, was also awarded with three Golden Arenas (Best Film, Best Actor, Best Make-Up) and was well received at film festivals around the world.