Sofia's Last Ambulance
view in croatian
Orig. Title: Poslednata lineika na Sofia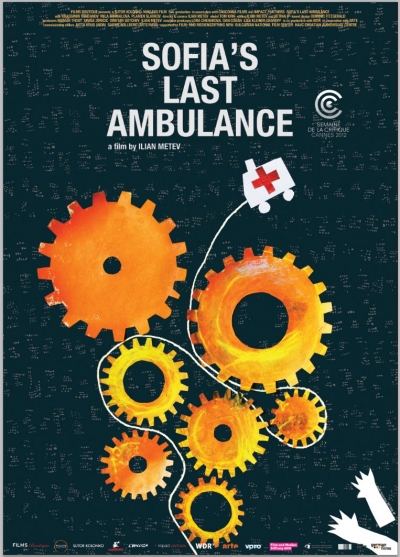 In a city where 13 ambulances struggle to serve 2 million people, Krassi, Mila and Plamen are our unlikely heros: chain-smoking, filled with humour and relentlessly saving lives against all odds. Yet, the strain of a broken system is taking its toll. How long can they keep on fixing society's injured until thy lose their empathy? The film uses an unorthodox creative form which dodges sensationalism. We are captivated by the faces of our protagonists and the sound surrounding one of Sofia's last ambulances.
Director

Ilian Metev

Screenplay

Ilian Metev

Cinematography

Ilian Metev

Editing

Ilian Metev, Betina Ip

Sound Design

Tom Kirk

Cast

Krassimir Yordanov, Mila Mikhailova, Plamen Slavkov

Producers

Ingmar Trost, Siniša Juričić

Co-producers

Ilian Metev, Dimitar Gotchev

Production

Sutor Kolonko (DE), Nukleus film (HR)

Co-production

SIA Productions (BG), WDR (DE), ARTE (FR), Chaconna Films (BG), Impact Partners (US)

World Sales

Films Boutique
Ilian Metev (1981) is a director and cinematographer. Metev graduated in fine arts from Central Saint Martins College of Arts in London and earned an main documentary directing at the UK's National Film & Television School in 2008. His previous films include Goleshovo (2008), which has been shown at over 60 festivals and has received 17 awards.