ZagrebDox Audience Award Goes to I Like That Super Most Best by Eva Kraljević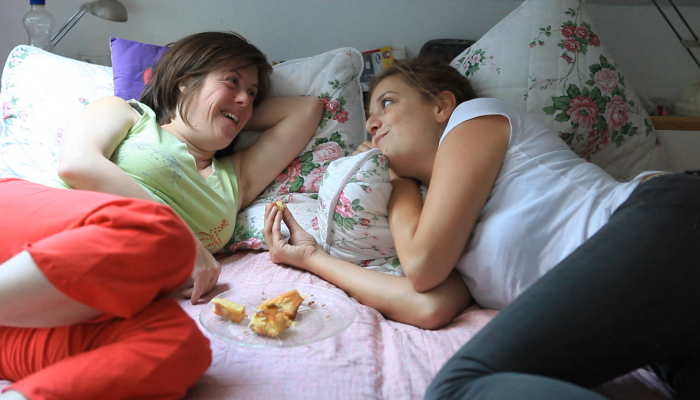 The HT Audience Award at the 11th edition of ZagrebDox went to Eva Kraljević and her debut film I Like That Super Most Best.
The film took ten years to make, during which time the director and her camera recorded her interaction with her sister Mia who has Down syndrome. She is trying to understand their relationship and this attempt generates the portrait of two sisters, filled with joy, fear and wish to overcome the petit-bourgeois taste that poses limits on sisterly love. The film was directed, written and filmed by Eva Kraljević, edited by Hrvoslava Brkušić and the music composers were Miro Manojlović and Erol Zejnilović. The film was co-funded by the Croatian Audiovisual Centre and the producers are Dana Budisavljević and Miljenka Čogelja.
The film I Like That Super Most Best got the average vote of 4.95. The second rated is the British documentary Virunga by Orlando von Einsiedel, the 11th ZagrebDox winning film, which won 4.89. The third-ranked by the audience vote was the Chilean Tea Time by Maite Alberdi with the rate of 4.8.
Check out more information about 11th ZagrebDox on this link.