World premiere of Hands in the Dust in Visions du Réel international competition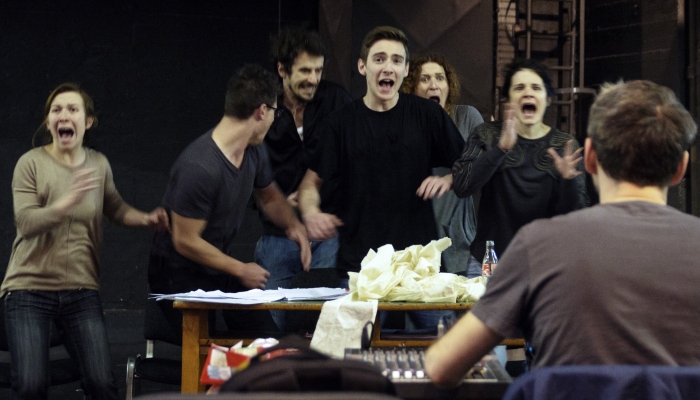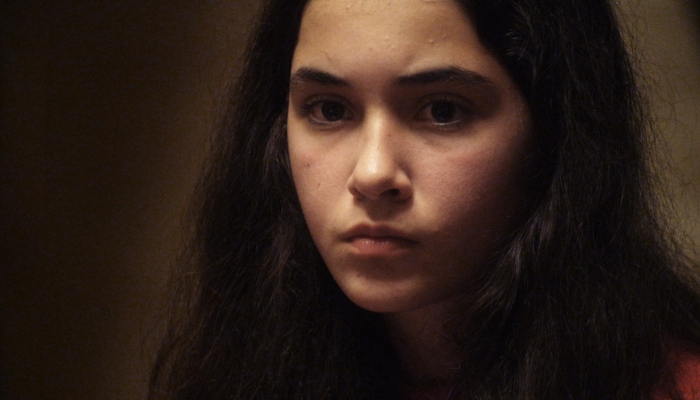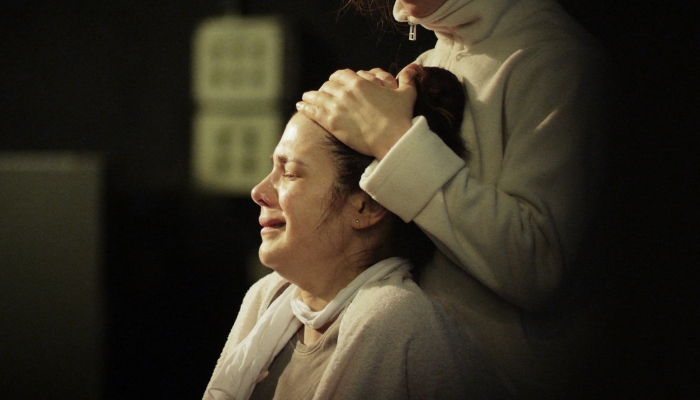 Hands in the Dust, the latest feature documentary film by Nebojša Slijepčević (Gangster of Love) will have its world premiere at the Visions du Réel International Film Festival. Moreover, a number of other minority Croatian co-productions will screen in various programmes. The 49th edition of the festival will take place from April 13th to 21st in the Swiss city Nyon, just outside of Geneva.
Hands in the Dust is a documentary that chronicles preparations and rehearsals for the play 'Aleksandra Zec' directed by Oliver Frljić, and produced by the HKD Theatre Rijeka. Rehearsals soon turn into collective psychotherapy for all involved, while twelve year-old actress Nina feels like the war hasn't ended yet. The film addresses themes of nationalism and xenophobia, while observing the influence of Croatian society and public discourse on primarily the lives of children of Serbian nationality who were born in Croatia during the Homeland War.
The film caught the attention of the professional public when it was still in development, winning three awards at the Docu Rough Cut Boutique (HBO Adria Award, CAT & Docs Award as well as the Digital Cube Award) at the Sarajevo Film Festival in 2017.
The film is produced by Restart, and is supported by the Croatian Audiovisual Centre, the Cities of Rijeka and Zagreb, as well as Creative Europe – Sub-programme MEDIA.
Hands in the Dust is the only Croatian production in the international section and will compete against 14 other films, including this year's Berlinale winner.
A number of Croatian minority co-productions will screen in the Focus Serbia programme: Tiny Bird by Dane Komljen (Croatian co-producer – Restart), In Praise of Nothing by Boris Mitić (Croatian co-producer – Anti Apsurd), and When Pigs Come by Biljana Tutorov (Croatian co-producer – Kinematograf). Furthermore, Jan Gebert's film, When the War Comes, a Czech-Croatian co-production (Croatian co-producer – Hulahop, Zagreb) will screen out of competition in the 'Latitudes' programme. All of the abovementioned films are supported by the Croatian Audiovisual Centre.
The festival, reserved mostly for world and international premieres, is among the select few in the Doc Alliance, a network that gathers seven of the most prominent documentary film festivals in Europe. During the nine-day event, the festival attracts approximately 40 thousand visitors and more than 1200 professionals to one of the most important Industry events in Europe.
The 49th International Documentary Film Festival Visions du Réel will take place from April 13th to 21st in Nyon, Switzerland, not far from Geneva. For more information please visit the festival's official website.
Cover photos: scenes from Hands in the Dust