World premiere of Darian Bakliža's Under Cover in competition at Annecy IAFF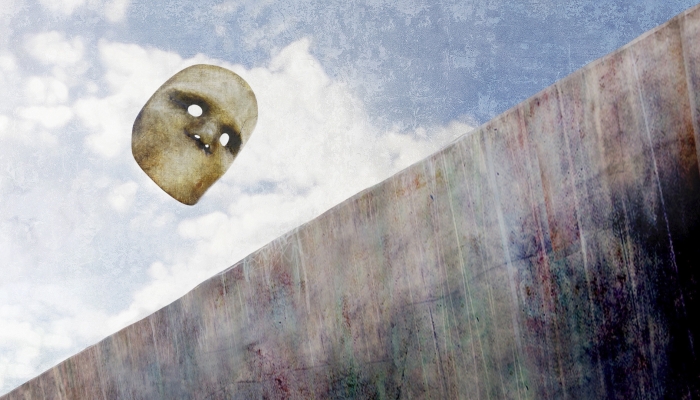 Darian Bakliža's animation short will have its world premiere in the competition programme Graduation Films at this year's 46th Annecy International Animation Film Festival. Last month it was announced that four more Croatian titles will screen at Annecy as well. The festival runs 11th – 17th June.
"Having a world premiere of my graduation film at one of the biggest and most influential festivals in the world, at Annecy IAFF, is a great honour. After almost two years of work, few things would give me greater satisfaction and something like this has always seemed unimaginable. It is difficult to put into words how happy I am that my efforts and ideas will get to reach so many viewers, connoisseurs and animation aficionados. My film evokes a short period of early youth that is usually carefree, but also callous, named appropriately only with the passage of time– peer violence. My intention was to combine genre elements of drama and horror to enhance the impression and encourage the audience to recall their own experiences, either as victim or bully", said Darian Bakliža on the occasion, stressing that being selected to screen at Annecy is a strong tailwind to keep pursuing animation, experimenting and learning on future projects.
Under Cover is his graduation film, based on the short story written by Mihovil Rismondo, a final-year student at the department of dramaturgy of the Academy of Dramatic Art in Zagreb. The film centres on peer violence, underlining the social and psychological aspects of the phenomenon. Set during school days, it is a story about boys who express their incomprehension of somebody else's differences physically and take this sort of behaviour to the extreme.
Darian Bakliža directed the film and created the animations, also doubling as the narrator. He co-wrote the script together with Mihovil Rismondo. The music and sound design was created by Vjeran Šalamon. His mentor on the film was Darko Kreč, while the film is an Academy of Dramatic Art production.
Darian Bakliža was born in 1996 in Koprivnica and lives and works in Zagreb. He earned his bachelor's degree in Design from the Faculty of Architecture in Zagreb in 2018, going on to receive his master's in Animation from the Academy of Fine Arts in 2022. His first animated film – the one-minute Dream – premiered at Animafest Zagreb in 2019. Since graduation he has been involved in animation and design.
Under Cover will appear at Annecy IAFF in the competition Graduation Films, thus entering the running for three festival awards.
As reported earlier, according to official announcements, four Croatian titles will appear in competitive sections at Annecy: Martina Meštrović's Her Dress for the Final, Lucija Mrzljak and Morten Tšinakov's Eeva and Vuk Jeremović's 11 will appear in the Official Shorts competition, while Remember How I Used to Ride a White Horse created by duo Ivana Bošnjak Volda and Thomas Johnson Volda will be screening in the Perspectives competition.
This year, the Annecy International Animation Film Festival runs 11th – 17th June, while the entire programme will be announced in the upcoming weeks. More details about the festival are available on its official website.
Cover photograph: scene from Under Cover