With 12 019 viewers The High Sun most watched film in cinemas this weekend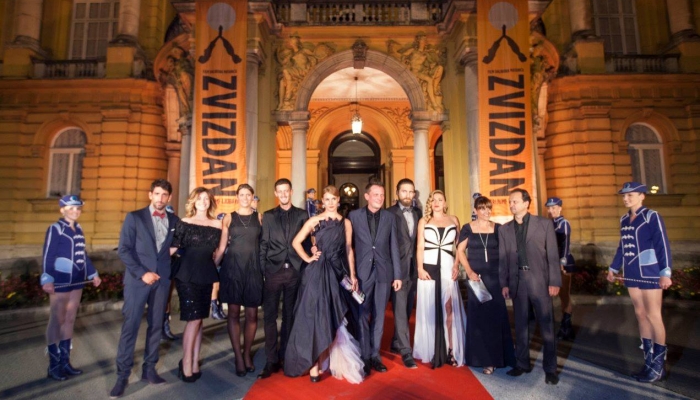 Dalibor Matanić's The High Sun, in its first weekend, was seen by 12 019 viewers making it the most watched film this past weekend in Croatian cinemas. According to Box Office results it earned 329 691.50 HRK and is the third most successful Croatian film debut since the country's independence, following Vinko Brešan's The Priest's Children, and The Brave Adventures of a Little Shoemaker adapted and directed by Silvije Petranović.
After a series of premieres in cities across Croatia and the avant-premiere in Zagreb, The High Sun was released in multiplex and independent cinemas in Zagreb, Rijeka, Split, Osijek, Varaždin, Zadar, Bjelovar, Rovinj, Čakovec, Koprivnica, Pazin and Ivanić Grad on September 24th.
The High Sun spans three different decades in two neighboring villages burdened by intolerance and conflict. Through three separate love stories it speaks of the danger, as well as the strength, of forbidden love.
The film stars Tihana Lazović and Goran Marković, with supporting roles played by Nives Ivanković, Dado Ćosić, Stipe Radoja, Trpimir Jurkić, Mira Banjac, Slavko Sobin, Lukrecija Tudor, Tara Rosandić and Ksenija Marinković. Ankica Jurić Tilić and Kinorama are the producers, while the film is coproduced by Petra Vidmar, Frenk Celarc, Nenad Dukić and Miroslav Mogorović. Music is by Alen Sinkauz and Nenad Sinkauz, sound editing by Julij Zornik, art direction by Mladen Ožbolt, costume design by Ana Savić Gecan, and make-up by Mojca Gorogranc Petrushevska and Talija Ivančić. The sound recorder is Mladen Pervan, and first assistant director is Dragan Jurić.
'It is wonderful that the viewers have rewarded The High Sun in such numbers. People are calling from all over with their impressions and that is most important to me – that there is a national triumph of love in cinemas across Croatia,' said the director, Dalibor Matanić, commenting on attendance of the film's debut.
The film is co-financed by the Croatian Audiovisual Centre.
Cover photo: The High Sun Zagreb premiere
(*Photo credit: Željka Mikulčić)