Traces in competition at Black Nights festival in Tallinn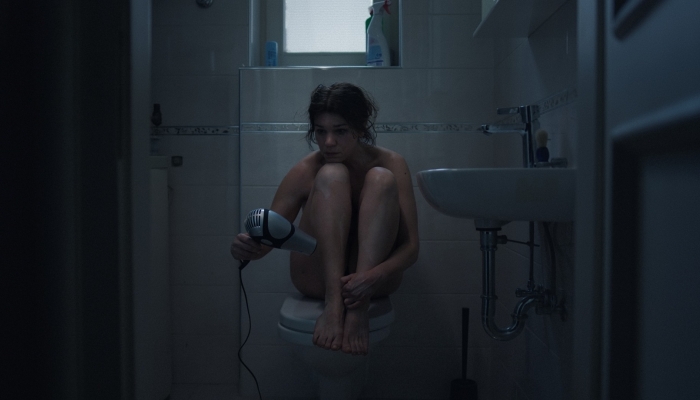 Dubravka Turić's fiction feature debut Traces, a Kinorama production, set to appear in the Baltic Film Competition at the 26th Black Nights Film Festival (PÖFF) in Tallinn, held 11th – 27th November.
"The first ever Lithuanian co-production with Croatia offers a delightfully uplifting experience to curious, patient and attentive spectators, who are not afraid to lose their sense of time in the elegant embraces of this slow poetical drama", says Traces introduction on the Black Nights festival's official website.
Dubravka Turić's fiction feature debut will screen at PÖFF on 24th November, in the Baltic Film Competition, alongside 14 titles from Lithuania, Latvia and Estonia.
Traces has its world premiere at the recently finished Warsaw Film Festival and two days ago, on 24th October, screened at the Mostra de València –Cinema del Mediterrani, running in Valencia until 30th October. The film appears before a Croatian domestic audience for the first time today (26th October), at the Zagreb Film Festival, while it is set to launch its regular theatrical run in January 2023.
Traces is a story about Ana (Marija Škaričić), whose anthropological research into symbols and tombstone carvings increasingly coincides with the major changes in her personal life.
Alongside Marija Škaričić, the cast is headed up by Nikša Butijer, Mate Bulin, Lana Barić and Tvrtko Jurić. Besides directing the film, Dubravka Turić co-wrote the script together with Danijel Žeželj, and she is also the film's editor. Director of photography is Damjan Radovanović, production designer is Tajana Čanić Stanković, Željka Franulović designed the costumes, Snježana Gorup created the make-up, Jonas Jurkūnas composed the music, while Dubravka Premar created the sound design.
Traces is produced by Ankica Jurić Tilić, with co-producers Ieva Norviliene, Marija Stojanović, Milan Stojanović and Ada Solomon. The film is a Kinorama production, created in co-production with companies Tremora from Lithuania and Corona from Serbia.
The film received support from the Croatian Audiovisual Centre, Lithuanian Film Centre, Film Center Serbia, Croatian Radiotelevision and Eurimages. The project was developed at the MIDPOINT Feature Launch 2019 workshop and received development support from Creative Europe through the MEDIA Slate Funding scheme.
Traces is one of as many as ten Croatian feature film titles arriving to the big screens in the following months. On the occasion, the Croatian Audiovisual Centre has launched a campaign, Discover Our New Film, to help you get acquainted with all of these titles and encourage the audience to explore the richness of domestic production at the cinema. More information about the campaign is available HERE.
In addition, in the portion of the PÖFF's programme announced earlier: Filip Heraković's The Pelican (producers Tamara Babun and Matija Drniković, Wolfgang&Dolly), will have its world premiere in the First Feature Competition, alongside minority co-production The Man Without Guilt directed by Ivan Gergolet (Croatian producers are Lana Matić and Boris T. Matić, Propler film).
Another Croatian title and three minority co-productions will be features in competition programmes for children. Jelena Oroz's animated short Letters from the Edge of the Forest (producer Vanja Andrijević, Bonobostudio), and Slovenian-Croatian co-production Mouse House created by Timon Leder (Croatian producer Jure Bušić, Jaka produkcija) will be screening in the Shorts Kids Animation Competition, while minority co-production fiction features Beanie directed by Slobodan Maksimović (Croatian co-producers are Marina Andree Škop and Darija Kulenović Gudan, Studio dim) and How I Learned to Fly directed directed by Radivoje Andrić (Croatian co-producer is Ankica Jurić Tilić, Kinorama) will appear in the Children's Competition.
Since its launch in 2007, the Black Nights Film Festival (PÖFF) in Tallinn has grown into one of the biggest film festivals in Northern Europe annually receiving 80 000 visitors. Since 2014, its international competition programme boasts a FIAPF – International Federation of Film Producers Associations accreditation, making it an A-category festival on a par with only 14 other accredited festivals in the world.
This year's Black Nights Film Festival (PÖFF) is held from 11th to 27th November.
Cover photograph: scene from Traces