Toomas Beneath the Valley of the Wild Wolves in the Competitive Section of Toronto Film Festival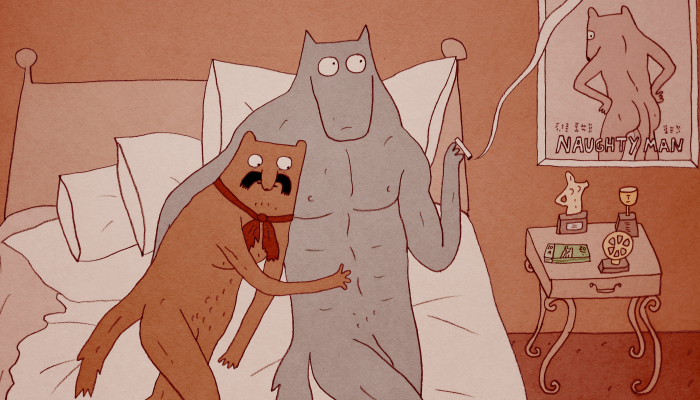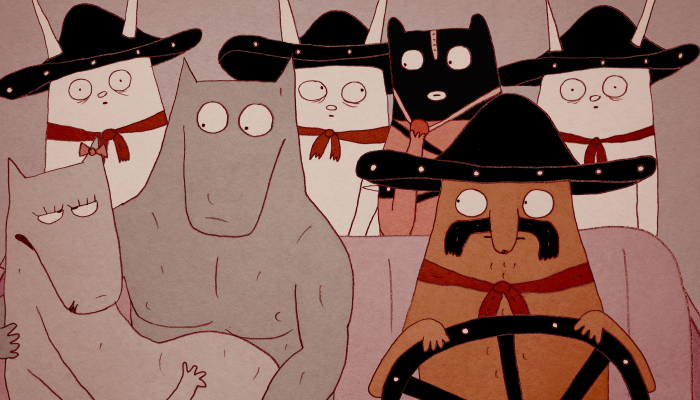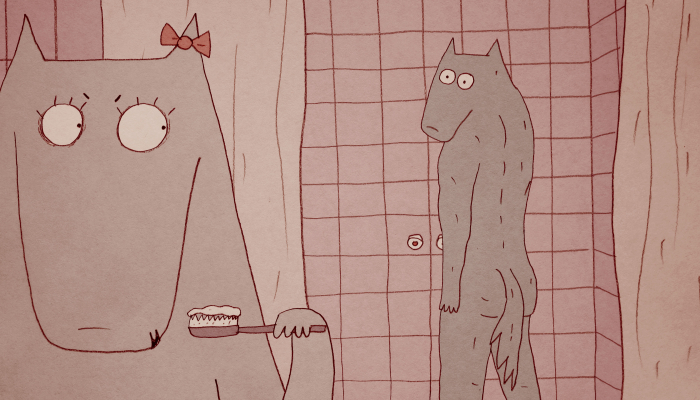 Toomas Beneath the Valley of the Wild Wolves, a Croatian minority co-production, directed by Chintis Lundgren, will be shown in 'Short Cuts', the competitive section of short films, on the Toronto International Film Festival.
The main character of the short animated film Toomas Beneath the Valley of the Wild Wolves is a sexy wolf Toomas who, after losing his job, starts secretly working as a gigolo to support his family. His wife Viivi has a secret too: she is attending a female empowerment seminar that involves whipping of male slaves.
In addition to direction, Chintis Lundgren, together with Draško Ivezić, also signs the screenplay. Acting in the film are Draško Ivezić, Leon Lučev, Dražen Šivak, Lee Delong and Chintis Lundgren. Terence James Dunn was responsible for music, Pierre-Yves Drapeau for sound design and Chintis Lundgren, Darko Vidačković and Draško Ivezić for animation. The film is a result of a co-production of Chintis Lundgren Animatsioonistuudio from Estonia, Jadranska animacija - Adriatic Animation from Croatia and Miyu Productions from France with a support of the Estonian Film Institute, Estonian National Culture Foundation, Croatian Audiovisual Centre, Arte France and CNC. The film had its world premiere at this year's edition of the Annecy Festival and so far has been shown in Anibar and at the Guanajuato International Film Festival.
Let us remind you that another Croatian co-production will also have its world premiere at the same festival in the Contemporary World Cinema programme. The film in question is a feature-length film The Barefoot Emperor by Belgian directors Peter Brosens and Jessica Woodworth.
The Toronto International Film Festival is held from 5th untill the 15th of September. All aditional info can be found on their official website.
Headline photos: scenes from the film Toomas Beneath the Valley of the Wild Wolves