Three Croatian films awarded at 4th FeKK Short Film Festival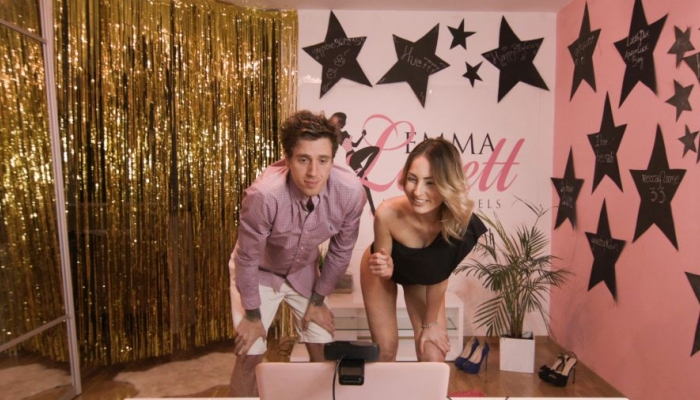 The short documentary film The Lovetts by Igor Bezinović won the Best FeKK YU Film award, in a category that features films from the former Yugoslav region. The Critics' Award went to two films: Drama is Overrated by Sunčica Ana Veldić and Iva by Maja Alibegović. The 4th FeKK Festival was held from August 20th to 25th in Ljubljana.
This year's international jury, which included: Carmen Gray (film critic, journalist and selector / Germany), Nika Autor (visual artist / Slovenia) and Delphine Jeanneret (selector and professor at the Geneva School of Art and Design / Switzerland), chose Igor Bezinović's The Lovetts as Best FeKK YU Film for 'A hugely amusing, multi-layered vision of the working world and life on the internet today, which explores gender and power relations with lightness and imagination.'
The Critics' Award, as chosen by Veronika Zakonjšek (culturologist, film critic / Slovenia), Žiga Brdnik (film critic, selector / Slovenia) and Peter Žargi (composer, film critic / Slovenia), went to Drama is Overrated, a documentary film by Sunčica Ana Veldić which screened in the FeKK YU programme, for 'the author's approach to her film education, film clichés, herself as both a film-maker and a veterinarian in an innovative, witty, radical, (self)ironic and critical way. The film remains faithful to its title, constantly questioning the central position of dramaturgy in film-making, and showing how to set up a film in a fresh, personal-yet-essayistic and fragmented way, without ever losing its thread.'
The same award, in the FeKK SLO category, went to Maja Alibegović's Iva, produced by the Academy of Dramatic Arts. The jury awarded the film for 'the intimate portrait of Iva which holds up a mirror to a society that increasingly dictates the ideals of appearance, beauty and success. The film delivers its commentary in an unobtrusive way: it avoids moralizing and encourages the contemplation of how contemporary technology and society – which have transferred the limelight from stages and runways to our living rooms – shape the individual's self-image.'
This year a total of 14 Croatian films were screened in various competition and non-competition programmes. The FeKKTIVISM programme screened Yugoslav films from 1968.
The Festival's Grand Prix went to Hottest Summer Days by Serbian director Maša Šarović. For more information please visit the festival's official website.
Cover photo: scene from The Lovetts