The Constitution in cinemas across America at end of year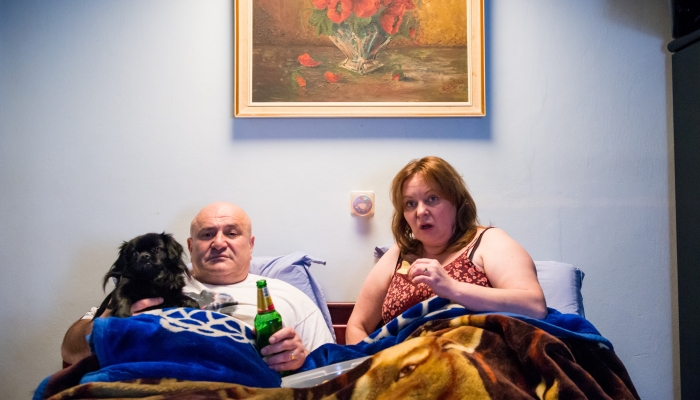 Rights to screen The Constitution on United States territory across all forms of media were purchased by distributor Synergetic Distribution in Los Angeles. The Beverly Hills distributor's portfolio includes feature and documentary films and series', and the contract was signed with international film distributer Latido, based in Madrid.
The Constitution is one of few domestic films with regular cinema distribution in the United States. The film premiered in February of this year at the Santa Barbara International Film Festival where it won the Jeffrey C. Barbakow Award for Best International Feature Film.
The film stars Nebojša Glogovac, Ksenija Marinković, Dejan Aćimović and Božidar Smiljanić. It is written by Ante Tomić and Rajko Grlić, the cinematographer is Branko Linta, music is by Duke Bojadziev, the art director is Željka Burić, the costume designer is Leo Kulaš, the editor is Andrija Zafranović, make-up is by Ana Bulajić Črček, the sound engineer is Nenad Vukadinović, and the sound designer is Srdjan Kurpjel. The producer is Ivan Maloča, and production is by Interfilm, Zagreb, Croatian Radio Television, HRT, In Film Prague, Revolution Skopje, Sever&Sever Ljubljana and Film&Music Entertainment London. The film is co-financed by the Croatian Audiovisual Centre, the Czech Film Fund, the Film Agency of Macedonia and Film Centre Slovenia, with support from Creative Europe – MEDIA (EU) and the European co-production fund Eurimages.