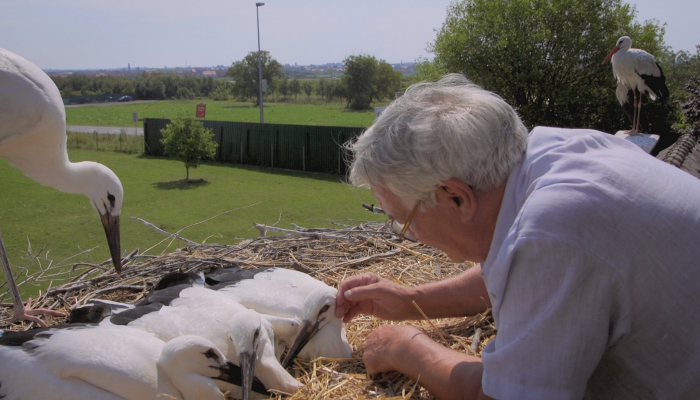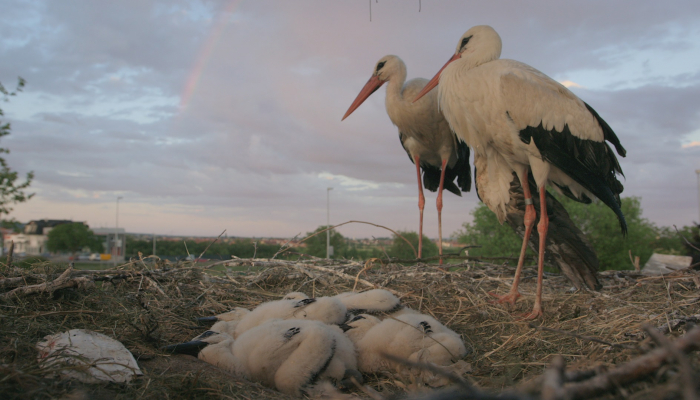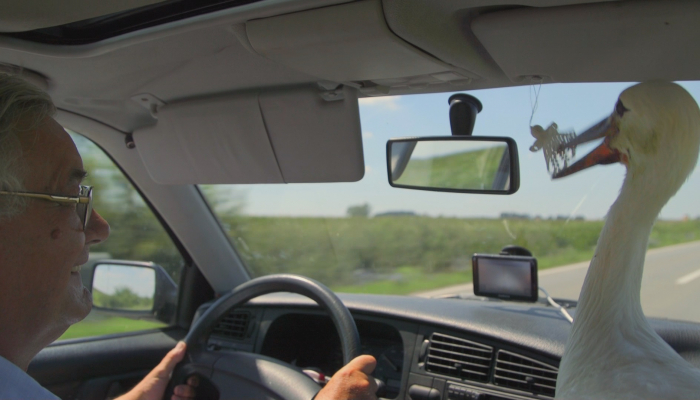 Feature documentary Storkman, directed by Tomislav Jelinčić, will screen in the Panorama programme of this year's Docaviv International Documentary Film Festival, taking place in hybrid format in Tel Aviv, 1st – 10th July.
Storkman is one of 19 titles to screen in the Panorama programme, showcasing "the best new Israeli and international releases that show a broad view of reality". Tomislav Jelinčić's documentary is screening at festival venues and will also be available online during the festival.
The film follows Stjepan Vokić, a pensioner from Slavonski Brod who, 28 years ago, found a stork with her wing shot through and named her Malena. They have been spending their days together ever since, awaiting the arrival of each new spring. In 2002, Malena found the love of her life. Klepetan, as Stjepan called him, returns to her every year and they have raised about 60 young storks so far. With the arrival of autumn, Klepetan and the other storks embark on a long journey back to Africa, while Malena stays in the village with Stjepan. Without him, Malena would surely not survive the winter. But what would Stjepan do without Malena?
Tomislav Jelinčić's film is an Antitalent production, created in co-production with Slovenian company Tramal Films, Radio-Television Slovenia, Italian company Transmedia Production and the Croatian Radiotelevision. The film's producers are Danijel Pek, Maja Pek-Bruenjes, Miha Černec and Igor Prinčić. Storkman is distributed by Restart Label. The film was created with the support of the Croatian Audiovisual Centre.
Storkman is currently in regular domestic cinema distribution and it is also the first Croatian documentary adapted for the visually impaired, via AV application MovieReading.
The Tel Aviv International Documentary Film Festival – Docaviv is the only Israeli festival devoted exclusively to documentary film and one of the leading documentary events in the world. This year, the festival will feature over one hundred Israeli and international films, at festival venues and online, at Docaviv's official website.
Cover photographs: scenes from Storkman