Stitches in official programme at this year's Berlinale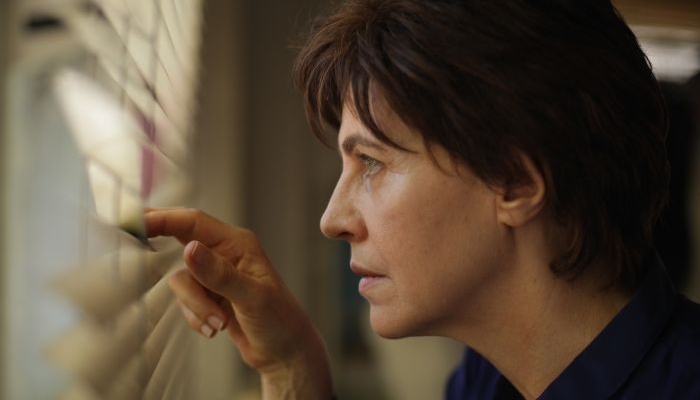 Miroslav Terzić's feature film Stitches, a Serbian-Slovenian-Croatian-Bosnian co-production, has been selected into the official programme of this year's Berlinale. The festival's 69th edition will take place from February 7th to 17th, 2019, in Germany's capital, and Terzić's film will screen in the Panorama programme traditionally aimed at films with a strong authorial vision. The film's Croatian co-producer is Spiritus Movens (Zagreb). Furthermore, it was recently announced that God Exists, Her Name is Petrunia will have its world premiere in the festival's competition programme. The film's Croatian co-producer is also Spiritus Movens.
Stitches explores the theme of disappearing newborns from hospitals in Belgrade who were pronounced dead but were actually, according to hundreds of accounts, sold for adoption. The film's script is inspired by one mother's testimonial who believes her child was kidnapped. After years spent with local authorities and in courts trying to prove her suspicions, she believes that she finally, after searching and fighting for two decades, finally found her missing son – a 20 year-old man living with his new family near Belgrade.
'I became a father in 2001. For the first time. That same year, a few months before the most important event in my life, I heard a story about newborn kidnappings. About their sale. About the fake deaths. About mothers who had been deceived and families destroyed. The birth of my own child brought about not only primary fears such as "will everything be ok", but a greater fear that we may face the same fate as these families. I decided to tell the story about stitches. Torn apart. That story can have a happy ending, if we can beat the system. Our heroine fought many enemies, many suspicious and dangerous people. More than 300 families are trying to find their children. Not one stitch has been mended. I've been exploring this issue for a long time and it is obviously time to tell this story,' said the film's director Miroslav Terzić in a recent interview for Espreso.rs.
The script is written by Elma Tataragić, and the cinematographer is Damjan Radovanović – known for his work in Vuk Ršumović's film No One's Child. The editor is Milena Z. Petrović, and music is by Aleksandra Kovač. The Croatian co-producer is Zdenka Gold (Spiritus Movens), while other members of the Croatian crew include art director Ana Buljan, Zoran Vujić, actress Ksenija Marinković, production assistant Branka Rušnov, and many others. The film is produced by Uliks Fehmiu and Milena Trobozić Garfield (West End Production) from Serbia, and received financial support from Eurimages. Stitches will have its world premiere in Berlin.
The Berlin International Film Festival attracts nearly half a million visitors each year. The Berlinale's Panorama programme features new films by established directors, as well as debut films and discoveries, while the heart of the programme features films with a strong authorial vision. Films screening in this programme compete for eight prestigious awards, of which the Panorama Audience Award is one of the most significant – it is voted upon by more than 20 000 Berlinale visitors. This year the programme will screen 45 films from 38 countries, and the common theme, as highlighted on the festival's official website, is liberation. Many other filmmakers will present their works along with Terzić: actor Jonah Hill (Mid90s), actor and director Casey Affleck (Light of My Life), along with Rob Garver who will present his documentary about controversial film critic Pauline Kael (What She Said: The Art of Pauline Kael). The film features numerous renowned industry pros like Woody Allen, Quentin Tarantino, Alec Baldwin, Francis Ford Coppola and others.
It was recently announced that the feature film God Exists, Her Name is Petrunia, by Macedonian director Teona Strugar Mitevska, was selected into the main competition programme in Berlin. The film is a Macedonian-Belgian-Slovenian-Croatian-French co-production (Croatian co-producer – Spiritus Movens). Furthermore, German film director Angela Schanelec's film I Was at Home, but will also screen in the main competition. The film is a German-Serbian co-production (Nachmittagfilm and Dart Film & Video) partially shot in Istria in the town of Slum and Učka National Park. Also, Vanja Kaluđerić, originally from Pula and now living in London, is a member of this year's international short film competition jury.
More information is available on the festival's official website.
Cover photo: scene from Stitches