Seven Croatian Films in ZagrebDox Competition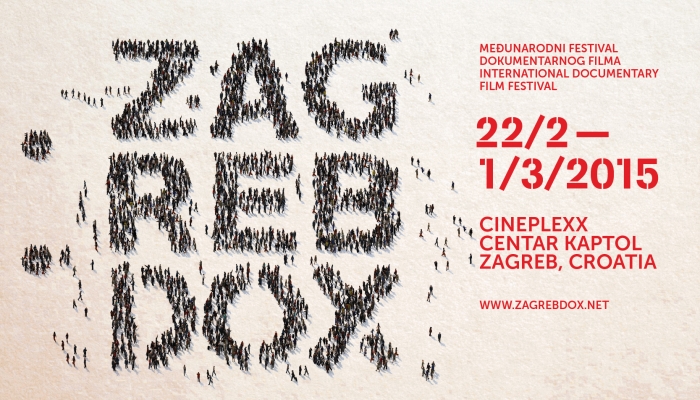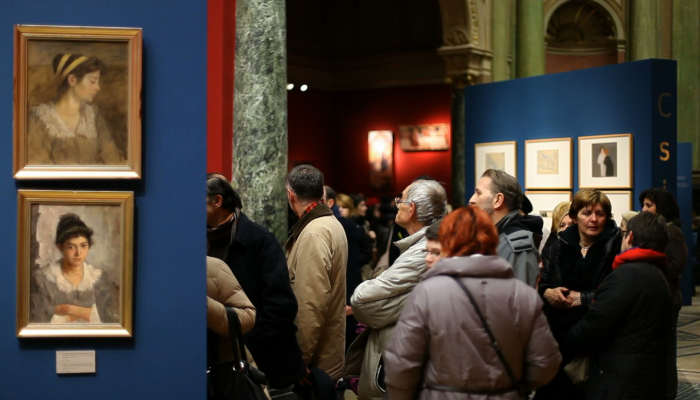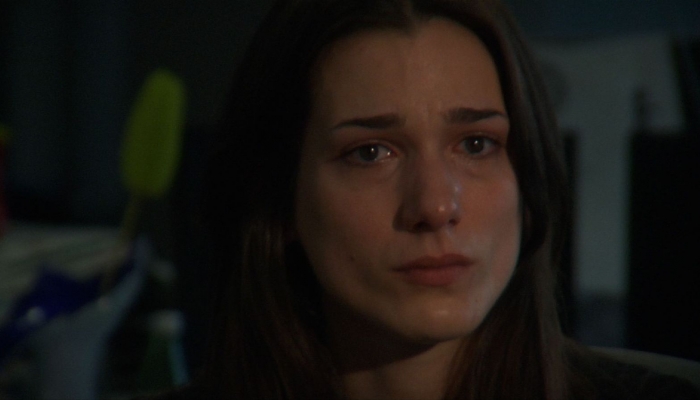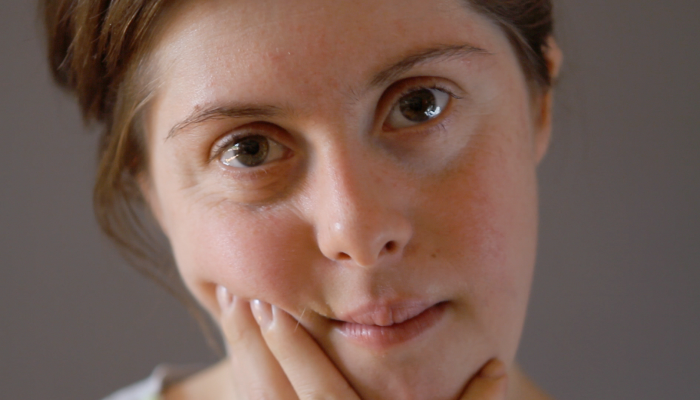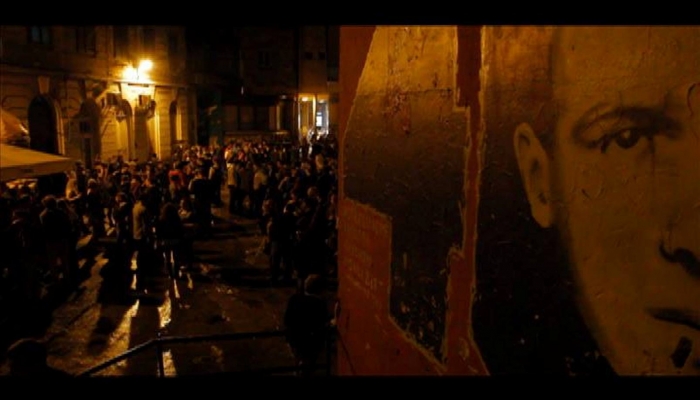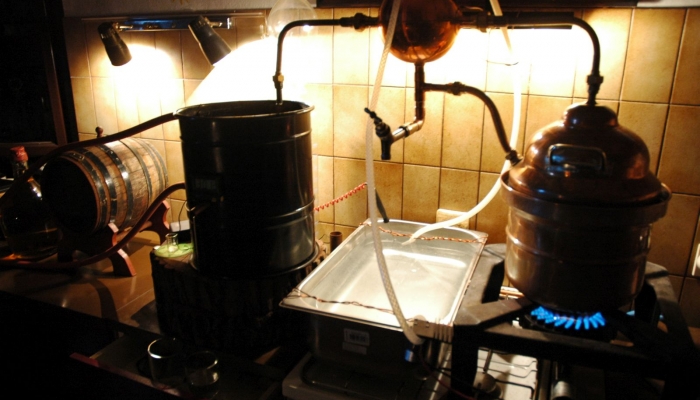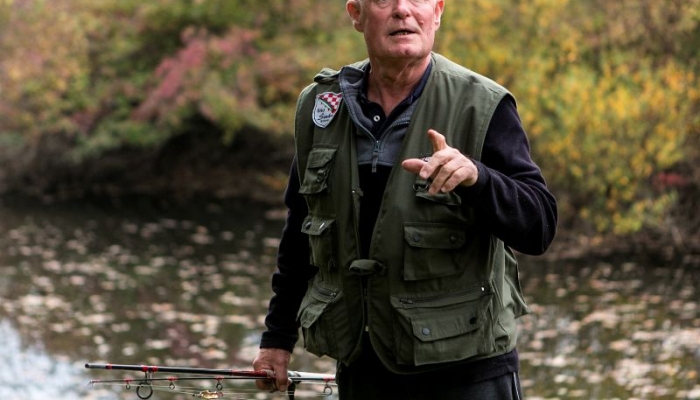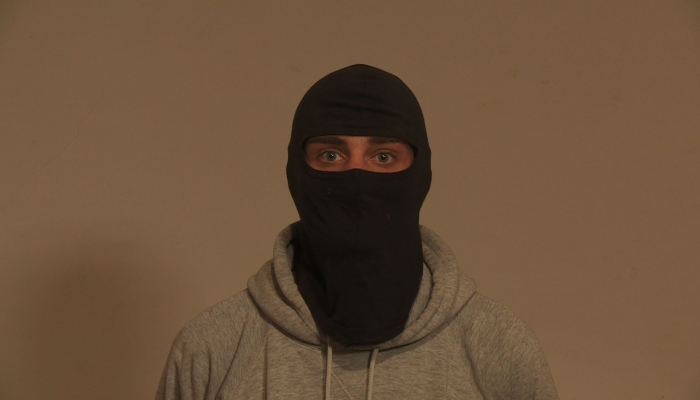 The 11th edition of ZagrebDoc, starting on 22 February and ending on 1 March, this year screens more than 150 films of a broad spectrum of topics and styles in 16 programmes, which represent the very peak of contemporary global and local documentary production. In addition to the international and regional competition, in which seven Croatian documentaries compete for the Big Stamp, this year's ZagrebDox features a series of trademark official sections and two retrospectives of Croatian documentaries as selected by film critic and theorist Diana Nenadić – 'Vinko Brešan Author's Night' and 'Retrospective of Croatian Musical Documentaries'.
The international competition will show 24 titles, including the award-winning films like the current Oscar nominee Virunga, directed by Orlando von Einsiedel, about the unrelenting fight for Congo's natural resources; the French-Swiss Of Men and War directed by Laurent Bécue-Renard, about the rehabilitation of soldiers suffering from PTSD; the French Rules of the Game by Patric Chagnard and Claudine Bories, following a group of young people without qualifications looking for a job for six months; or the Dutch Shipwreck by Morgan Knibbe, portraying the events that followed immediately after a tragedy near the Italian island of Lampedusa.
The regional competition features 18 films, including seven Croatian documentaries. These are: Free by Vlatka Vorkapić, produced by Fade In and Zagreb film, raising the question of how much people are willing to give their time and effort and how much we are prepared to invest in common good; Sick by Hrvoje Mabić, produced by Fade In, Zagreb film and Drugi plan, a story about a girl whose parents and psychiatrist wanted to cure her homosexuality; I Like That Super Most Best by Eva Kraljević, produced by Hulahop, about the filmmaker's sister Mia who has Down syndrome; The Last 100 by Morana Komljenović, produced by Fade In and Zagreb film, following the events during the last 100 days of activity of Rijeka's cult club Palach; The Spirits Diary by Damir Čučić, produced by Croatian Film Clubs' Association, following illegal production of grappa managed by Eric Maria Strom and reconstructing audio recordings of the conversations in his house and around the alcohol fermenter; Red Lorry, Yellow Lorry by Neven Hitrec, produced by Croatian Film Clubs' Association, depicting the conflict between two local fishing societies; and Veruda by Igor Bezinović, produced by HRT, a story about 24-year-old Bojan from the Pula neighbourhood of Veruda, who spent four and a half years of his life in prisons in Turopolje, Sisak, Glina, Remetinec, Pula, Zagreb and Rijeka.
The official 11th ZagrebDox programme includes Masters of Dox, which features a new film by Petar Krelja, Storms Always Return Home, about Robert Međurečan, the author of the novel Prodajem odličja, prvi vlasnik, who, at the age of 22, sold his guitar and bought a gun and went to defend Croatia, and after the war 'took comfort' in writing. Among other films in this programme, there are Maidan, directed by Sergei Loznitsa, Visitors by experimental filmmaker Godfrey Reggio and the conceptual omnibus Cathedrals of Culture, with the collaboration of six authors (Wim Wenders, Robert Redford, Michael Glawogger, Michael Madsen, Margreth Olin and Karim Aïnouz). The Musical Globe section takes the viewers through several musical stories, including the one about Goran Ipe Ivandić, the tragic drummer of Bijelo Dugme, in the film The Lost Button by Robert Bubalo, Renato Tonković and Mario Vukadin, while the Controversial Dox audience will have a chance to see Utopia by Mladen Ćapin, produced by HRT, a small reminder of all the Croatian people saw and heard in the last ten years, which had a great impact on their present and future.
There is also Biography Dox, featuring different stories, from the one of notorious Heinrich Himmler in the film The Decent One by Israeli director Vanessa Lapa, to the one of until recently unknown but outstanding photographer Finding Vivian Maier by John Maloof and Charlie Siskel. Happy Dox presents cheerful documentary stories from all over the world and State of Affairs focuses on burning issues and phenomena of the contemporary society, and Teen Dox features attractive titles on teenage life and problems. This year, the audience will see new special programmes: Thriller Dox, covering the very frequent form of hybrid between a documentary and a thriller, Middleast with documentaries about the Middle East and Islam, and ZagrebDoXXL, in which some film screenings will be accompanies by expanded discussions (Meet Kim Longinotto, Does the War Ever End?, Is Udba Our Destiny? and Vinko Brešan Author's Night).
Also, the ADU Dox section will screen Children of Bacchus by Nadia Geras, Breathless by Vinko Grubišić and Here Comes the Train by Igor Husak, while Factumentaries feature The Children of Transition by Matija Vukšić, Naked Island by Tiha K. Gudac, Limb by Davor Kanjir, and Passage for Stella by Ljiljana Šišmanović. Two retrospectives to the selection of film critic and film theorist Diana Nenadić will show Vinko Brešan Authors' Night, including the short documentaries Our Stock Exchange and Corridor, and the feature-length Radio 101's Independence Day, as well as a Retrospective of Croatian Musical Documentaries, with Backstage Pass – Bambi Molesters by Radislav Jovanov Gonzo, God Save Le Zbor by Noah Pintarić and Lora Šuljić, The Other Side of Rock'n'Roll by Silvio Mirošničenko, Earl Jones Was Right by Matko Petrić, Croatian Rhapsody: Maksim Mrvica by Bruna Bajić, How We Entered Europe: SexA Case by Ines Pletikos, Kries 50:50 by Marko Dimić, Kust un Bareč by Željka Kovačević, Mariška Band and Morning Song by Petar Krelja, Mur-bur by Nikola Babić, Orbanići Unplugged by Igor Mirković, Punchke by Filip Meštrović and Marinko Marinkić, The Cinkuši by Ljiljana Šišmanović, In the Fire of the Genius by Tihana Kopsa and Castle Crash by Arsen Oremović.
Also, as part of the media collaboration between ZagrebDox and Croatian Radiotelevision, Channel 3 will broadcast previous works by this year's regional competition filmmakers during the festival, and the films of the festival guest Kim Longinotto, which have never been shown in Croatia before.
ZagrebDox's general sponsor is Croatian Telecom, and the festival takes place with the support of the City of Zagreb, Croatian Audiovisual Centre and Creative Europe – MEDIA Sub-programme. All the screenings take place at five Cineplexx cinema theatres, and the ticket price remains the same: 20 kuna for day shows and 25 kuna for evening shows. Teen Dox price is 15 kuna. More information and a screening schedule are available on the official festival website.
Title photos: festival visual; Free; Sick; I Like That Super Most Best; The Last 100; Spirit's Diary; Red Lorry, Yellow Lorry; Veruda