Series The Last Socialist Artefact wins five Heart of Sarajevo awards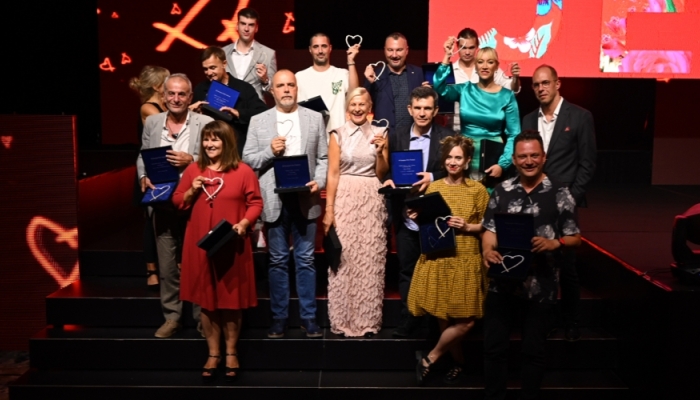 In the TV Series competition of the 28th Sarajevo film Festival, the series The Last Socialist Artefact, created by Ankica Jurić Tilić and Dalibor Matanić took home the Heart of Sarajevo for Best Drama Series in the region. It also scooped up four other Heart of Sarajevo awards in the drama series category: Dalibor Matanić won for Best Director, Izudin Bajrović for Best Leading Actor, Lana Barić for Best Supporting Actress, while Hana Jušić, Jelena Paljan and Milan F. Živković took home the award for Best Screenplay.
The winners were decided by a jury of more than 400 film professionals from the region, while 17 series from Bosnia and Herzegovina, Croatia, Serbia, Montenegro, North Macedonia, Kosovo and Slovenia were selected, with prizes awarded in two categories: TV drama series and TV comedy.
The Last Socialist Artefact was nominated in as many as seven out of eight drama series categories, including nominations for Tihana Lazović, Jovana Stojiljković, Rene Bitorajac, Krešimir Mikić and Stipe Radoja.
The series has already won the Grand Prix for best show in the International Panorama competition of the prestigious Series Mania festival held in the French city of Lille, as well as winning the Audience Award at the 6th Seriencamp Festival in Munich. The TV series is based on the novel "No-Signal Area" written by Robert Perišić (Croatian publisher is Sandorf, 2015) and had its premiere run on the Croatian Radiotelevision, as part of its 2021/22 winter programming.
It is a story of two hustlers from Zagreb who arrive at a forlorn little town with the idea of reviving the long-abandoned factory in order to produce a turbine no longer in commission for a mysterious foreign client.
The series is a Kinorama from Zagreb production, created in co-production partnership with Slovenian company Perfo, Serbian Sense Production and Finnish Citizen Jane. The majority of the financing was provided by the Croatian Radiotelevision. Pre-screening rights were secured by Slovenian VoD platform Voyo and Radio Television of Serbia. During development, it was supported by Creative Europe and the Croatian Audiovisual Centre, which also supported it through its filming incentives scheme. In development phase, the project was presented at international markets CineLink Drama precisely at Sarajevo FF, and at Series Mania held in Paris.
Cover photograph: Hear of Sarajevo winners in the TV series competition